30-Day Free Low Carb Diet Plan
How do you get started eating low carb?
What types of foods should you eat on a low carb diet plan?
My goal is to make the low carb diet easy for you.  I've created a Complete Free 30-Day Low Carb Diet Plan which includes:
A step-by-step guide

Shopping Lists

Recipes

Supplement Help

And much, much more….
Just beginning the Low Carb Diet? Then start here….
Comes with a 30-Day Meal Plan, Shopping Lists, and Recipes + information about the low-carb diet that everyone should read.
The information, meal plans, and nutritional guidance contained within the free Low Carb Diet Plan offer you the ability to reach food freedom without majorly reducing or tracking calories, achieve optimal body composition as you burn fat, as well as improve your metabolism.
Keto Quickstart will allow you to eat real foods you actual like that allow your body to reach nutritional ketosis and…
Reach the weight you've been wishing for without feeling deprived.
Achieve food freedom by ridding yourself of food guilt, planning, or preparation.
Maintain not only steadier energy levels, but higher energy levels than you have before.
Stop the cycle of self-hate and love your body!
You are SO ready for this.
---
My personal Free Low Carb Diet Plan results….
So here's the thing: the pictures obviously speak for themselves, even though I hated having my picture taken before going Keto, so I don't have a ton of great ones to compare the "afters" to.
The state of my midsection.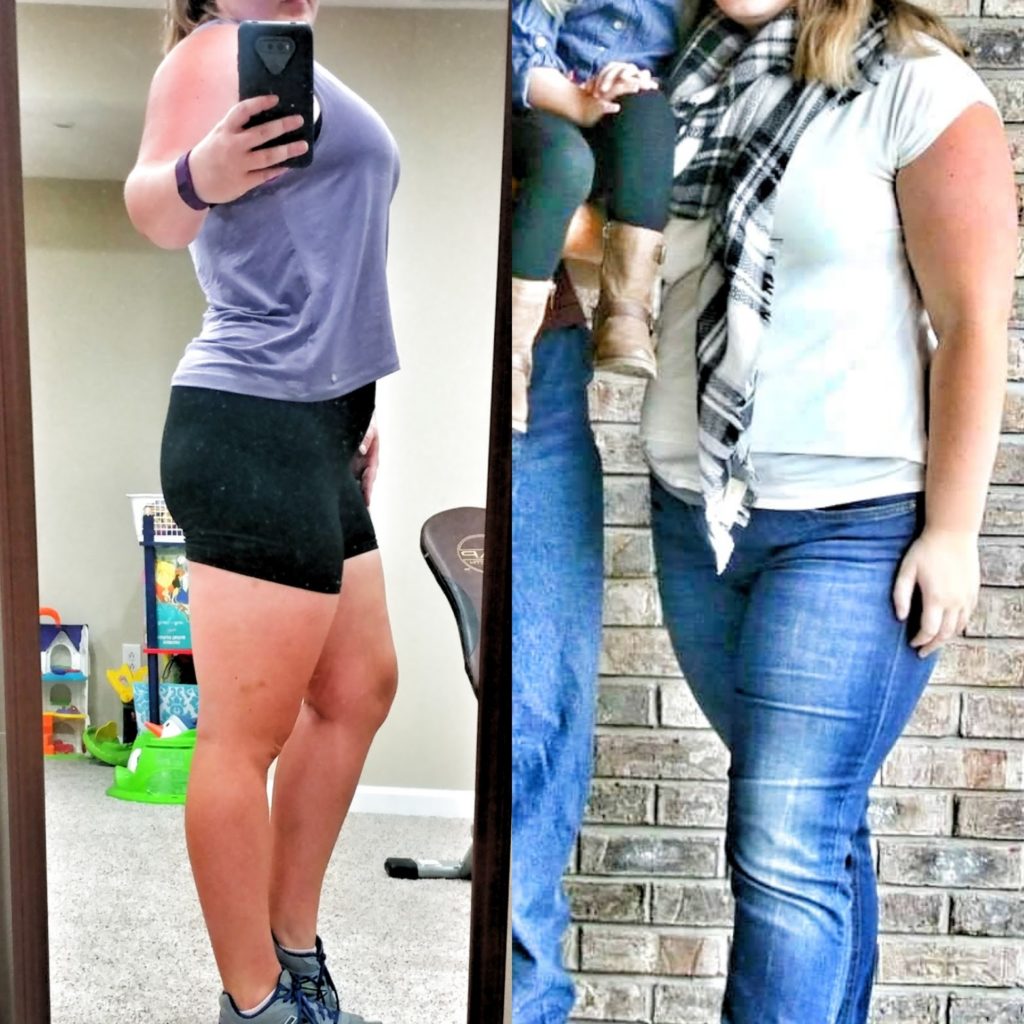 The shape of my thighs.
My face….
My arms. 
Just so many things, and even things you can see like not sleeping well, lacking energy, not much mental focus.  I could go on, and on, and on.
But, there are some pretty compelling stats about my weight and measurements that seal the deal that Low Carb was so, so good for me:
I lost, in 60 days:
23 pounds
2.25 inches on each arm
3 inches on my waist
5.5 inches on my pooch
3.5 inches on my hips
1.75 inches on each thigh
1.5 inches on each calf
Ya'll, I lost more than 20 inches in 60 days without my energy levels dropping, losing sleep, my hair falling out, or even drinking any of those magic pills or potions that so many people are hawking on Instagram.
Yeah, we all KNOW those don't work…….
My Free Low Carb Diet PLan:
I used the Ketogains Macro Calculator to come up with my daily macros.  Here was my starting plan:
1600 calories/day
116 g protein
25 net carbs
113 grams fat
These numbers were designed to help me lose fat by taking in to account my weight, body fat percentage, activity level, and exercise amount each day.
However, a few weeks in, my energy levels started falling, so I adjusted my calories and macros for increased activity (maybe I wasn't as sedentary as I thought) and used these macros for the remainder of the experiment:
1950 calories/day
146 g protein
25 net carbs
121 g fat
I started feeling much better, albeit a bit full at the end of the day, but my body seemed MUCH happier with these numbers.
What's Inside the 30-Day Free Low Carb Diet Plan?
30-Day Meal Plan
Daily and weekly meal plans taking you through your first 30 days of Low Carb.  Designed using formulated low carb macros, easy to follow recipes, and efficient meal planning.  These recipes and meal plans will set you up for low carb success.
More than 60 daily recipes, ready in 30 minutes or less
Easy meal prep
3 meals per day + desserts every single day
Weekly printer-friendly meal plans
Easy-to-use visual layout
Varied fat and protein sources
Completely gluten, sugar, and legume free
Weekly Shopping Lists
All of the ingredients you need to follow the Low Carb diet, all in one place, with printer-friendly Shopping Lists.
Whole food based ingredients
Items easily found at most local, regional, and national stores
Links to the best prices I've found on keto pantry staples
Easy-to-use visual layout
Varied fat and protein sources
Completely gluten, sugar, and legume free
Recipes
My best collection, to date, of low carb, high fat, moderate protein recipes with easy-to-follow visual layouts, and directions that will encourage your body to switch into nutritonal ketosis and turn it into a fat-burning machine.
There are 55 pages of easy-to-follow, whole foods based recipes!
Some of the recipes inside…
---
Get started now: