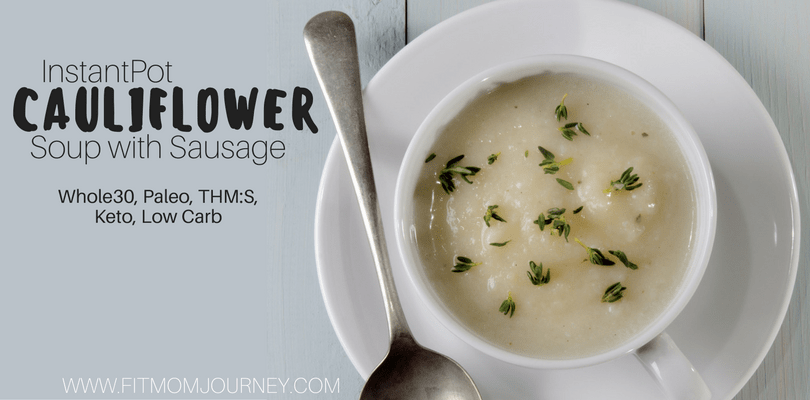 Whole30 Cauliflower Soup with Sausage
I often experiment with recipes (hello, I'm a food/fitness blogger).
Often those recipes don't turn out.
They end up dumped in the trash, caked onto my pans, and I'm sent back to the drawing board to create the recipe I have in my head.
But sometimes, those recipes turn out on the first try, and when they do, I share them with you right here.
This Whole30 Cauliflower Soup with Sausage soup was so good on try #1 that my husband even went back for seconds!  It's Whole30, Paleo, THM:S, Keto, Low Carb, and Dairy Free.  How's that for good-for-you soup?