Keto Low-Carb Black Friday Roundup
It's one of my favorite times of year: discount week!
As an avid bargain shopper, I always make sure to set aside some funds for Black Friday week to take advantage of some of the best prices of the year on products I love.
So this week, I will share the deals I'm taking advantage of with you! The goal is to score you a deal on products that you'll love as well. But as always, only buy what you can afford. The holidays are much merrier when the bank account is happy.
Lakanto – 50% off ENTIRE store!
In honor of Black Friday, EVERYTHING In the Lakanto store is 50% off – no code needed!
In addition, orders over $45 will receive surprise gifts!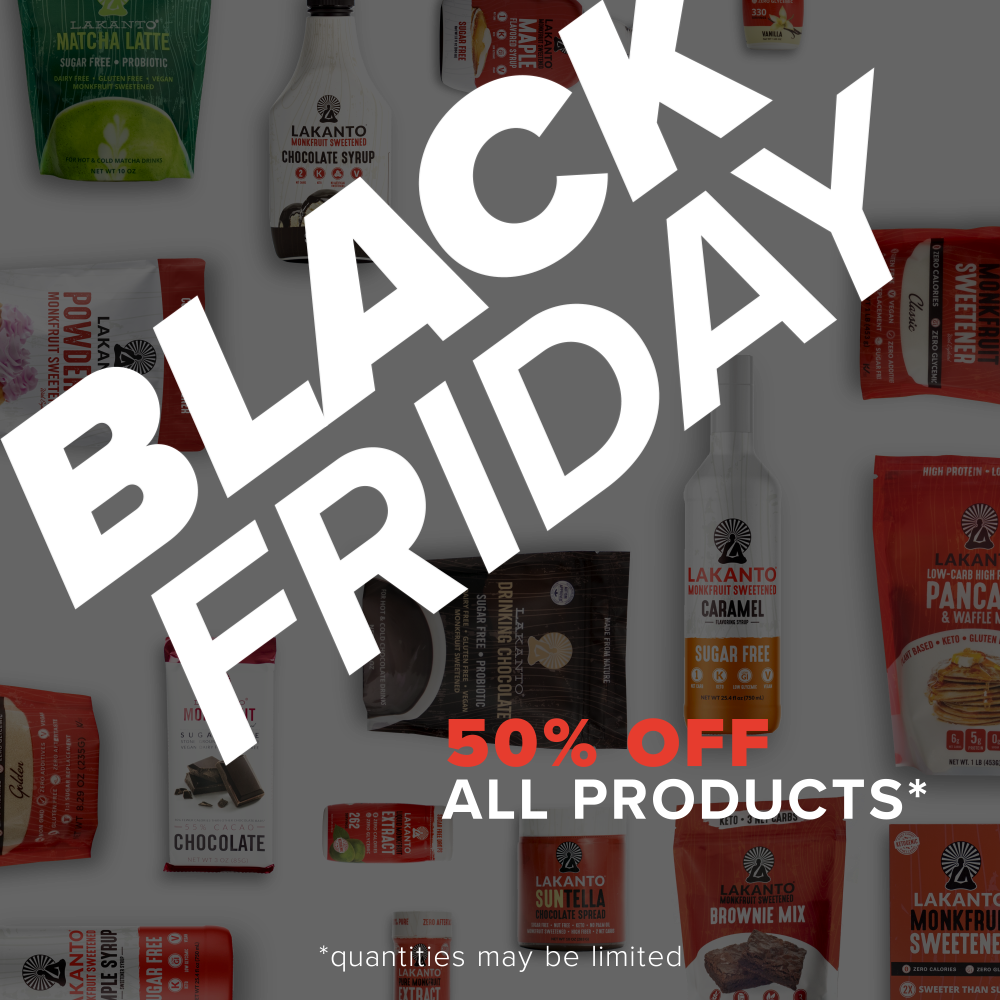 Perfect Keto – 40% off everything!
It's Black Friday, and Perfect Keto is coming in hot with 40% off EVERYTHING in the store with the code BLACKFRIDAY40.
Yes, that includes their most popular products, like: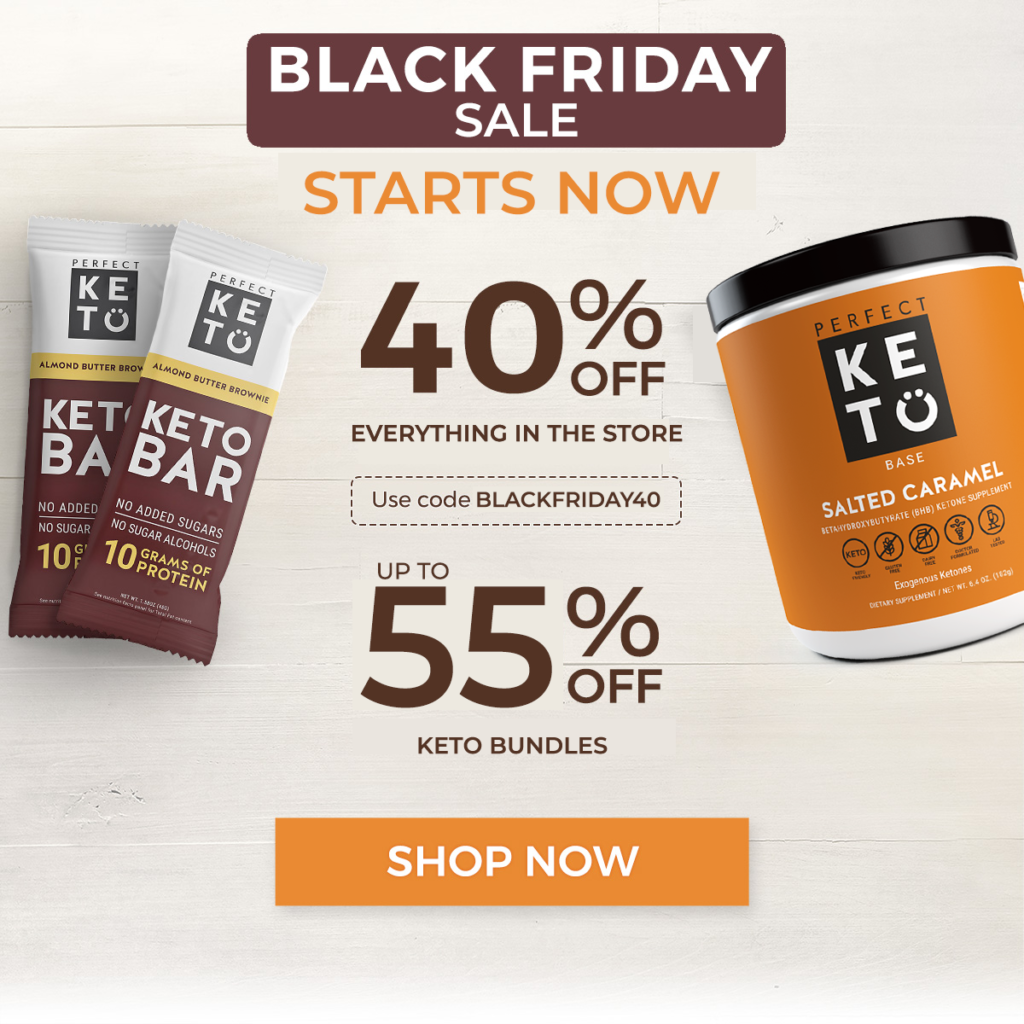 Ketologie – 25% off Everything!
Thanksgiving is all about gratitude and Ketologie wants to show our appreciation to all of you! To help you maintain a healthy lifestyle these holidays, they've created a special discount code that will give you a massive 25% off anything and everything in our store. Have a fab Thanksgiving every one!
Please click on the link below and a 25% discount will be added to your checkout automatically!!
Or Use code blackfriday18
Offer ends 12pm 11/23/18
NUI Ginger Something Cookie – these will sell out fast!
Sweet, spice and oh so nice! Nui just came out with their first holiday flavor, Ginger Something! This ginger cookie is a mix of gingersnap and gingerbread and completely satisfies my sweet cravings during the holidays. 2g net carbs and 1g sugar for 2 COOKIES! 🎄 🍪
doTERRA BOGO – Buy Turmeric, get Lavender FREE
Friday BOGO!
BOGO week wouldn't be complete without spreading a little Peace and Cheer.
Buy one Lumo diffuser $10 off and receive doTERRA Peace® 5 mL and doTERRA Cheer® 5 mL for FREE!
Lumo features:
2 or 5 hrs continuous preset/10 hrs intermittent preset (5 min. on/5 min. off)
Ultrasonic technology
Seven lighting color options
Maple wood base
Coverage up to 540 sq. feet
doTERRA Peace promotes feelings of contentment, composure, and reassurance. doTERRA Cheer can counteract negative emotions and provide a boost of happiness.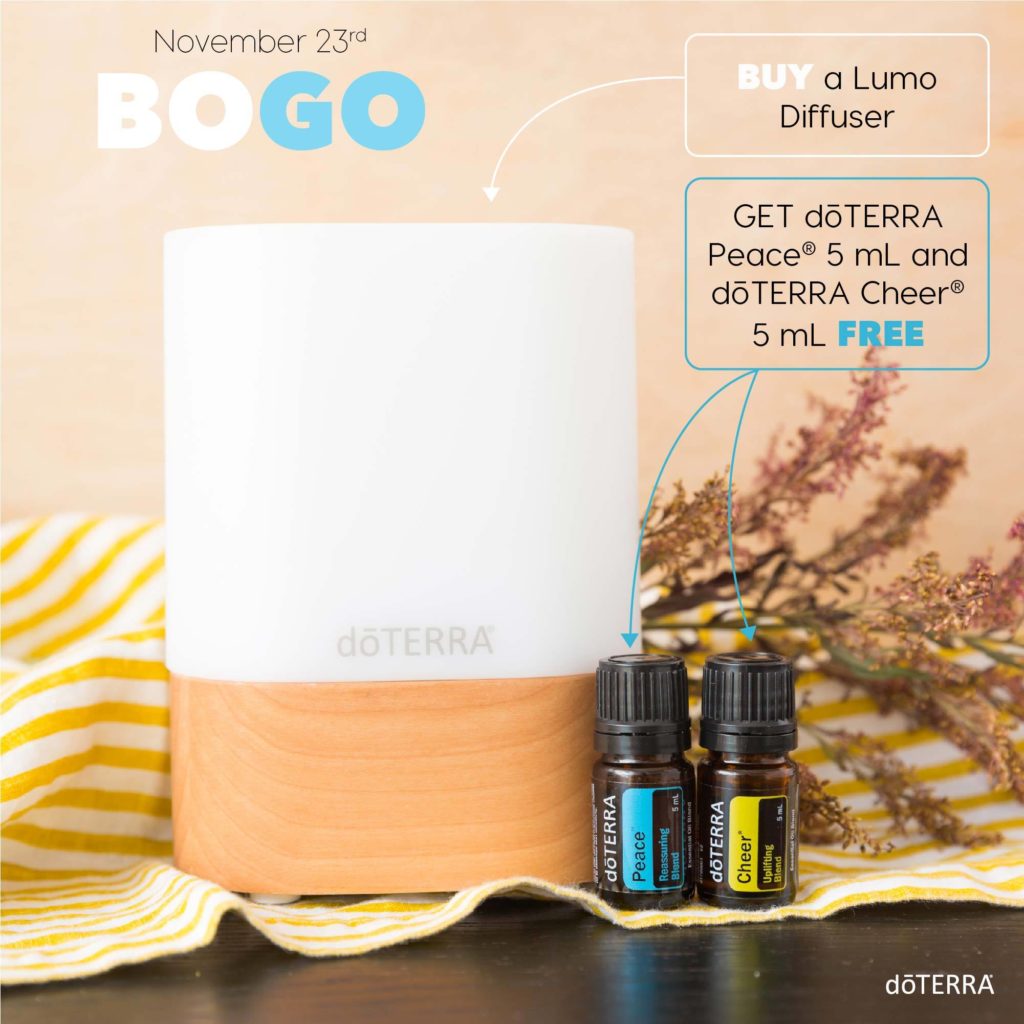 To learn about Essential Oil buying options, head here: How To Buy Essential Oils
Or, purchase directly:
Kettle & Fire – rare 25% off sale
If you're a bone broth enthusiast (AKA you already know how delicious it is, and what a transformational turnaround it can produce for your digestion, skin, nails, joints, and more…)
Or if you've heard the success stories, been meaning to check it out, but felt put off by the price…
Now's your chance to grab some of Kettle & Fire's bone broth…
(With over 5,000 five-star reviews…)
For a hefty 25% off.
FYI: they don't discount their product this much practically ever, for a very simple reason.
It's so good, they don't have to.
Stock up now, because they won't be discounting their broth by this much for at least another 3-4 months.
It's waiting for you right here.
xoxo,
Gretchen
---
This post may contain affiliate links. See my disclosures for more information.