{image}
---
2019 Keto Low Carb Gift Guide
Gifts For the Keto Home Cook
Still needs: Doterra, BeautyCounter Link,
It's not surprise that my personal Christmas and birthday lists include many kitchen gadgets, appliances, and fun keto treats that I haven't yet been able to try.
After all, my job is literally to be in the kitchen. (Well, and writing, photography, social media, SEO, etc…. #bloggerlife)
BUT…….
There is absolutely nothing wrong with wanting items like this for Christmas, and so I've put together my personal wish list of kitchen and low carb/keto items that I've either tried and loved, bought and use frequently, or cannot wait to try!
If you're shopping for yourself or a loved one, give this list a look for gift inspiration – there is truly something for everyone!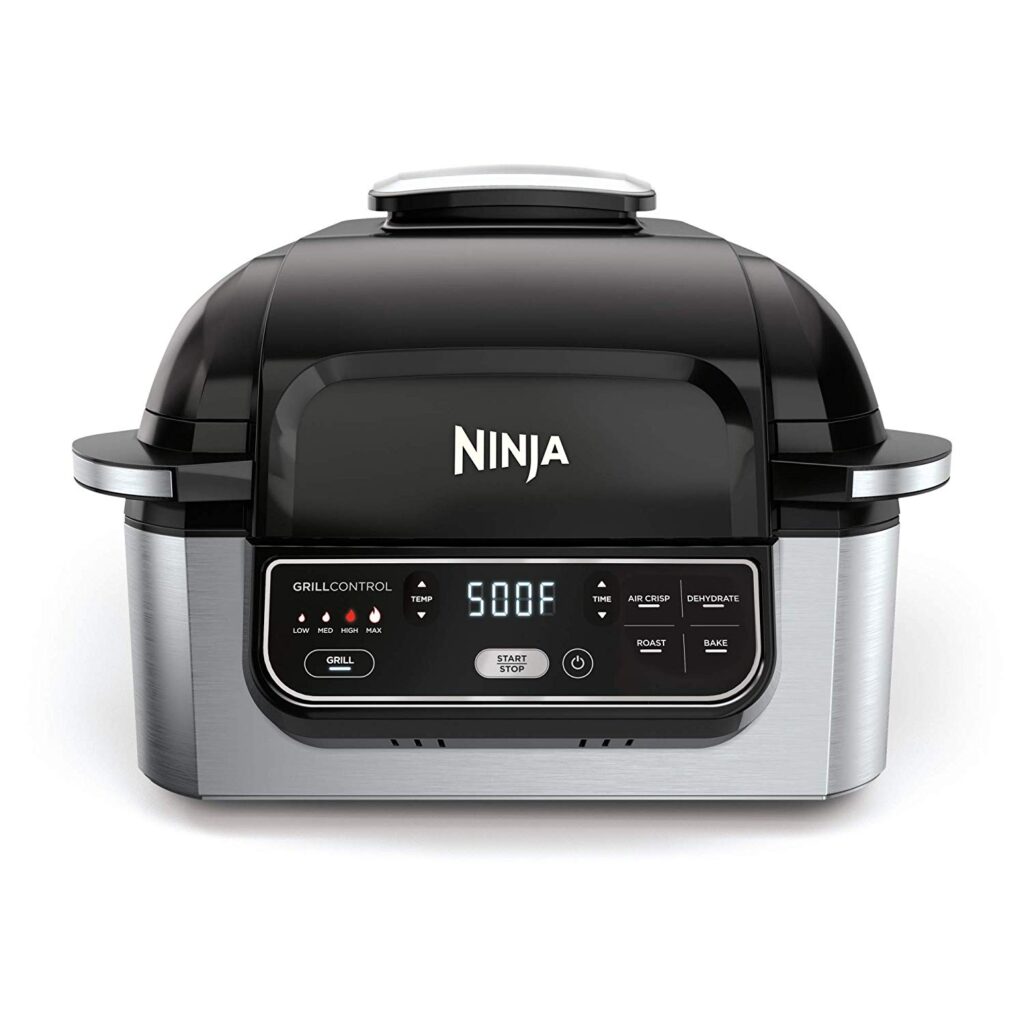 Forgot to defrost dinner? Transform foods from frozen to perfectly char-grilled in 25 minutes, or Air fry crisp with up to 75% less fat than deep frying (tested against hand-cut, deep-fried French fries), using the included 4-qt crisper basket.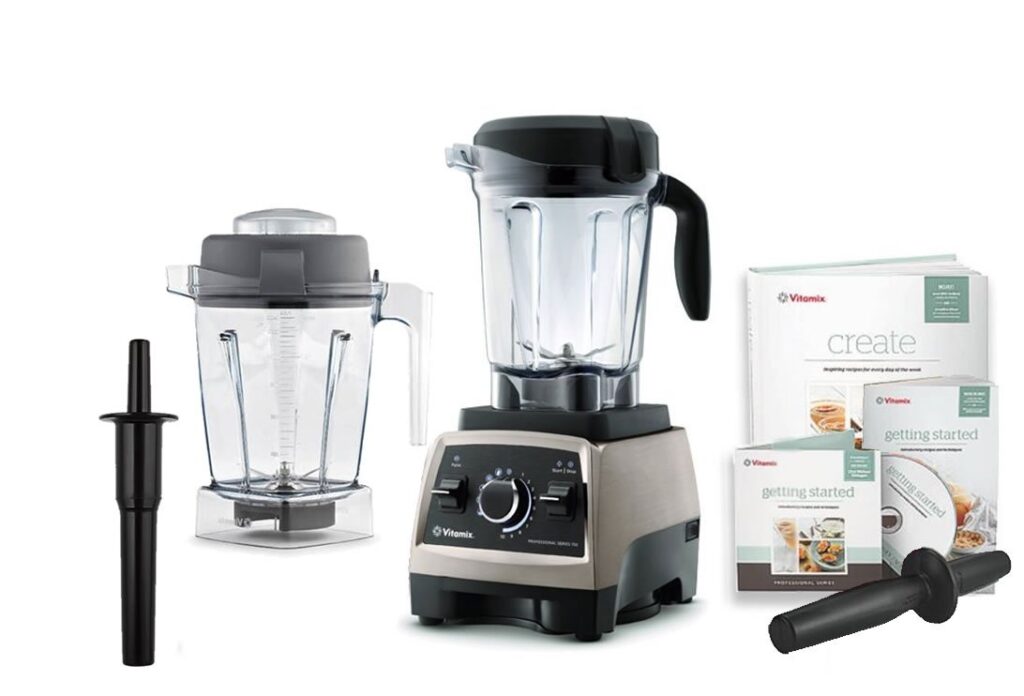 Vitamix Blender – with all the accessories
Create soups, smoothies, sauces, and more with this Vitamix Professional Series 750 blender. It features a stainless steel blade construction for long lasting durability, and has two shatterproof carafes, which are also heat resistant for processing heated ingredients. With 1200 watts of power and capable of reaching 24000 RPM, this blender has superior airflow, which makes it highly efficient. One of the quietest blenders Vitamix has ever made, it is 40 percent quieter than previous models. It includes a two-piece santoprene rubber lid with a removable plug for adding ingredients while use. Made in the USA, it has a pulse function that can be used at any speed and offers total control over texture and thickness, as well as a lid vent for releasing steam when processing hot ingredients like soup or sauces. Featuring PVC plastic BPA-Free housing in a brushed stainless finish, this blender is ideal for batters, soups, sauces, and fillings.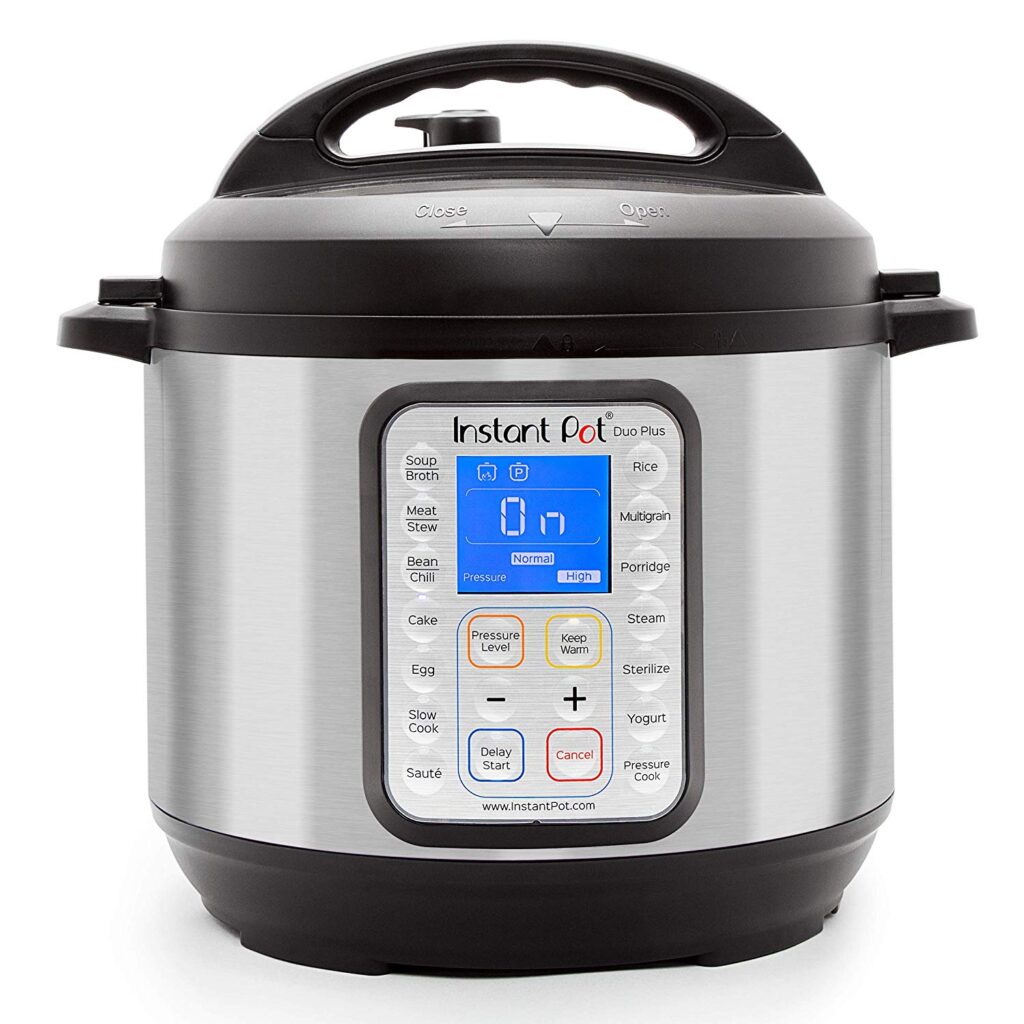 Instant Pot Duo Plus is the next evolution in the Duo Series, the #1 best-selling cooker in the Instant Pot family. The Duo Plus 9-in-1 Programmable kitchen appliance with advanced microprocessor technology incorporates all of the great features that made the Duo the #1 best-seller. It has new and improved programs and features to continually support one's fast-paced, health-conscious and lifestyle. The Duo Plus includes 3 new programs, Cake, Egg, and Sterilize. The Cake program has been designed to pressure cook soft and moist cakes; whereas, the Egg program has been created to prepare perfect eggs in just a few minutes. With the Sterilize program one can pasteurize milk, and sterilize baby bottles, jars, and utensils; as well as, perform certain types of canning much more conveniently than ever before! The Duo Plus is designed with a large blue LCD display with a new user interface to adjust the cooking settings, pressure levels, keep-warm on/off at any time during the cooking process. There are 4 new icons to easily view the status of the cooker, Heat, Pressure Cook, Keep Warm and Sound. The 'Heat' indicates heating or cooking in progress, 'Pressure Cook' indicates the pressure cook program is selected, 'Keep Warm' indicates if it is on/off, and 'Sound' indicates if the sound is on/off when cooking starts or is completed.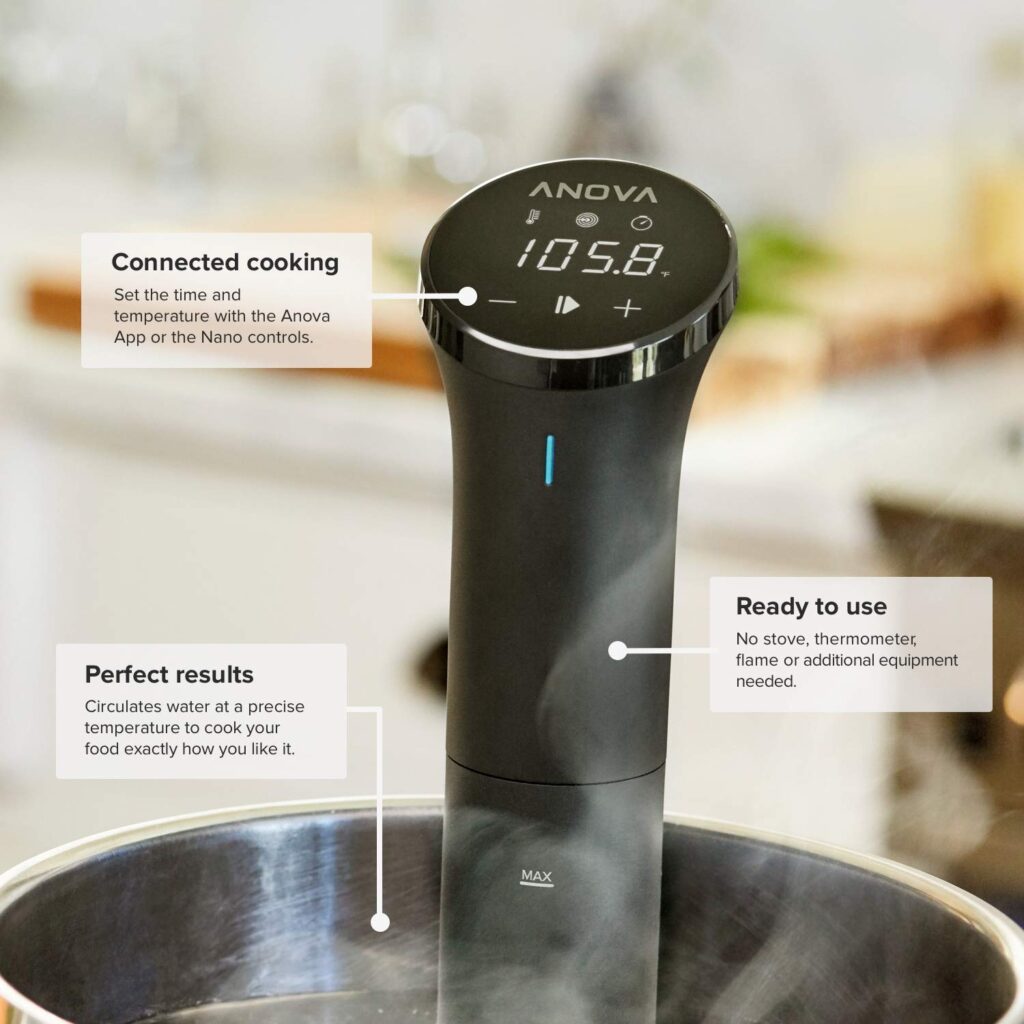 COOK LIKE A PRO – The Anova Precision Cooker Nano allows anyone to cook a restaurant-quality meal at home. Our sous vide Circulator is the perfect kitchen appliance for hands-off cooking of vegetables, meat and much more with consistent control and precision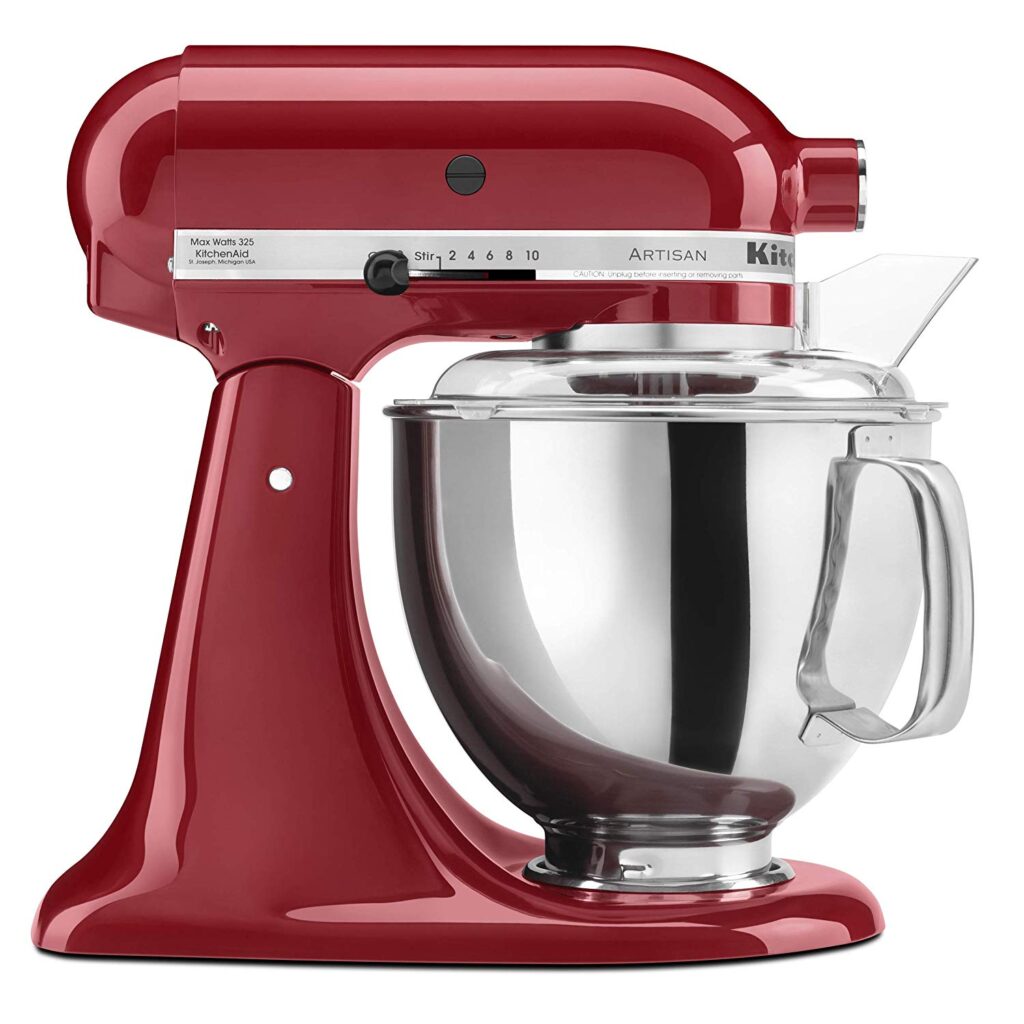 Choose from over 20 different colors of the KitchenAid Artisan Series Tilt-Head Stand Mixer for the one that perfectly matches your kitchen design or personality. Easily make your favorite cakes and multiple batches of cookie dough with the 5-quart stainless steel mixing bowl with comfortable handle. With 10 speeds, the standmixer will quickly become your kitchen's culinary center as you mix, knead and whip ingredients with ease. And for even more versatility, the power hub fits optional attachments from food grinders to pasta makers and more.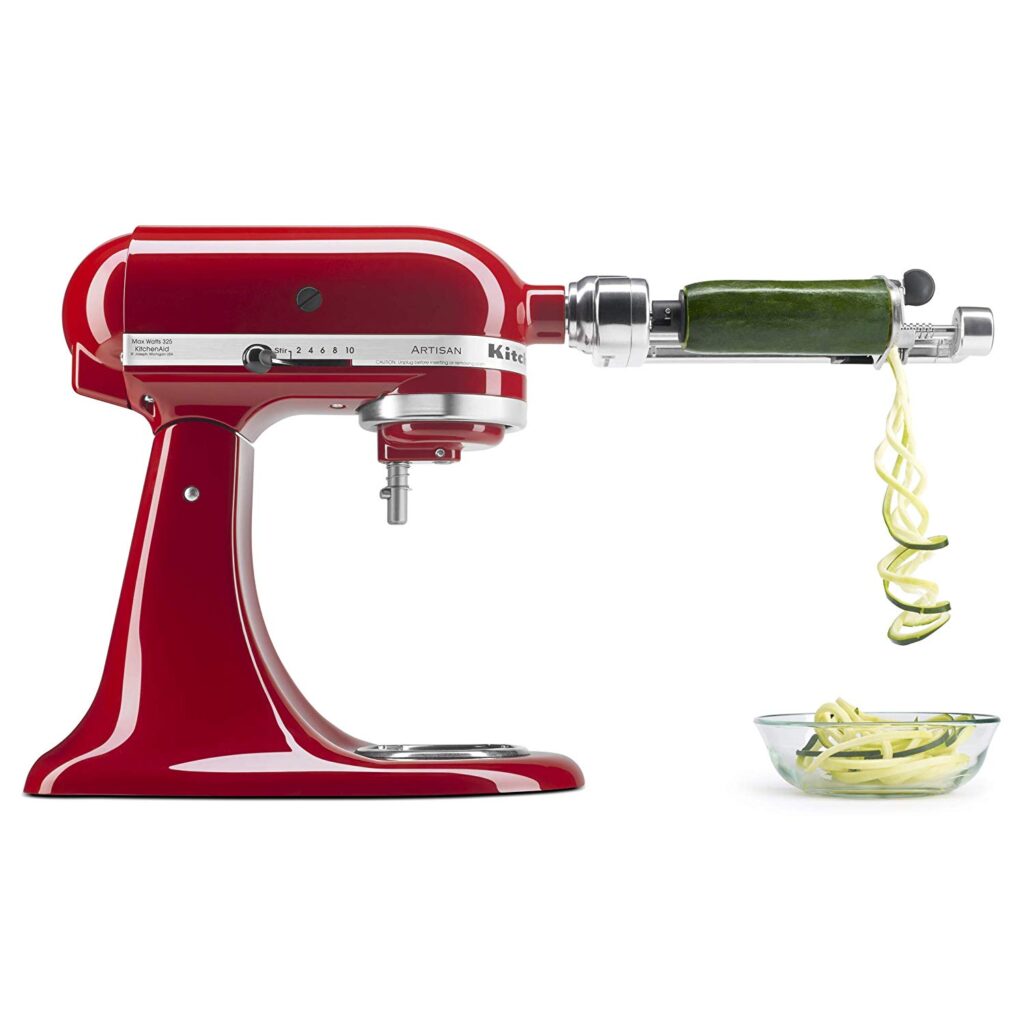 Spiralizer attachment for KitchenAid
Ideal for slicing vegetables that have a small core or no core at all (think zucchini or beets, for example), this spiral slicer creates only a small hole in the middle of the sliced vegetable or fruit. Like the large core slicer, this one can be used in combination with the peeler attachment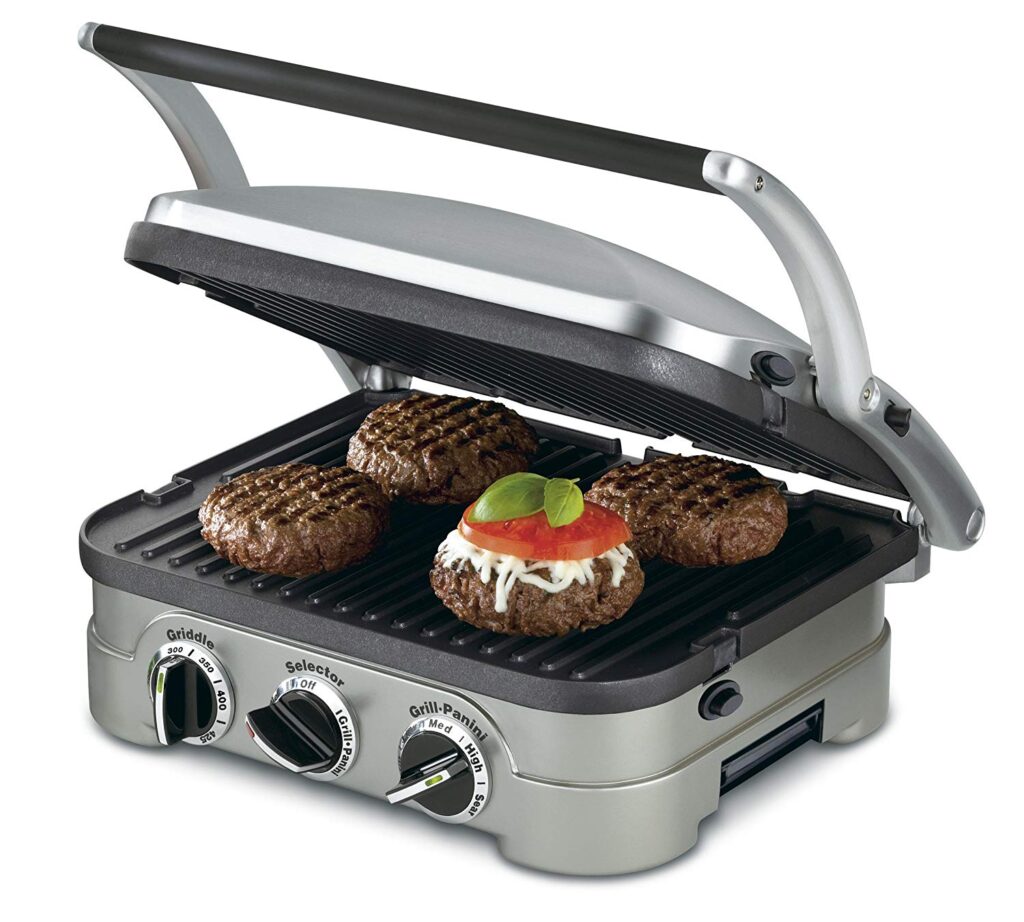 With five separate cooking options, the Cuisinart; Griddler; can handle everything from pancakes and sausages to grilled cheese to steaks, hamburgers, and panini. A floating cover and one set of reversible plates turn the Griddler; into a contact grill, panini press, full grill, full griddle, or half grill/half griddle. Dual temperature controls ensure everything is perfectly cooked every time on the removable dishwasher safe nonstick cooking plates for easy meals and clean up.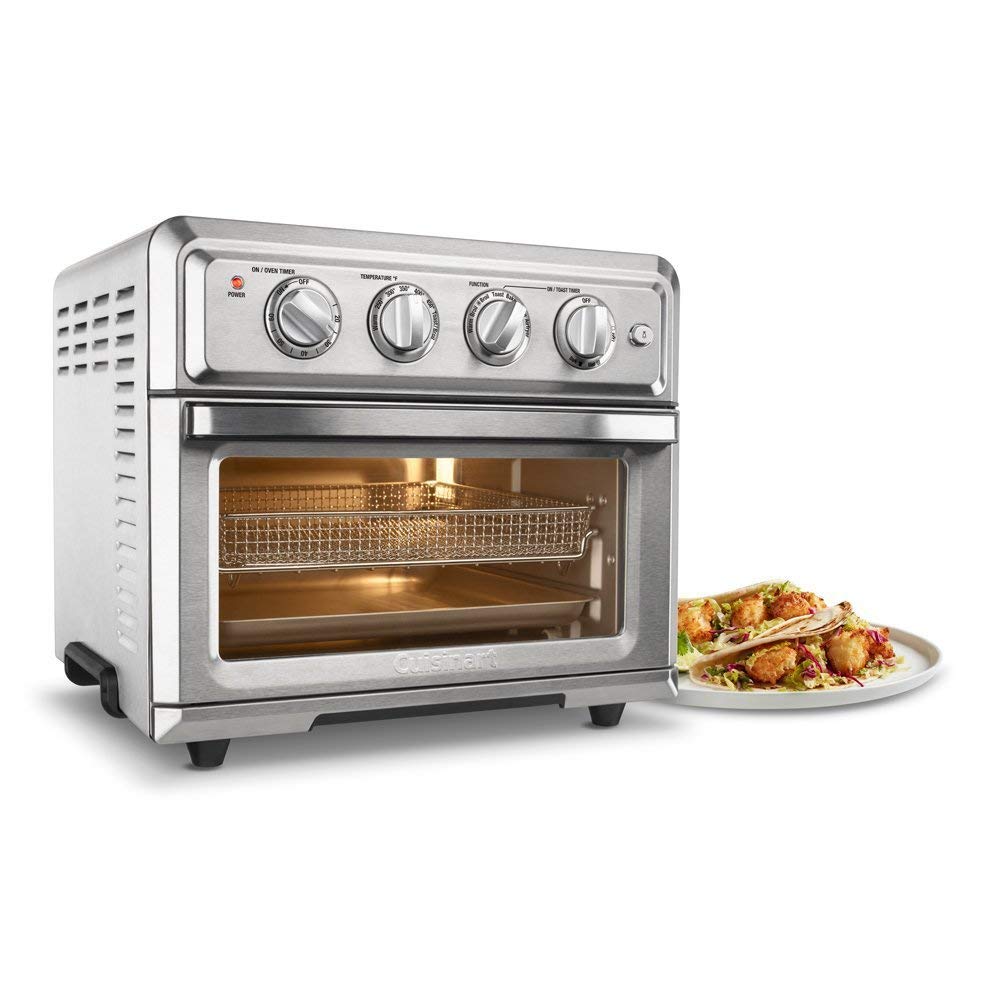 Introducing a healthier way to fry, and so much more! The Cuisinart FreshFry is actually a premium full size toaster oven with a built-in air fryer. That means it not only bakes, broils, and toasts, it also lets you air fry right inside the oven. Best of all, a large 4-pound chicken requires only about a teaspoon of oil to fry! Air frying, which uses powerful ultra-hot air, is a healthier way to prepare delicious fried favorites, from wings to fritters to fries to shrimp. And since toaster ovens stay on the countertop, this fryer doesn't have to move back and forth, from cupboard to counter. Enjoy the crunch without the calories and messy cleanup, with the FreshFry from Cuisinart! 7 functions: Air fryConvection bakeConvection broilBakeBroilWarmToast Product Features: 6 cubic foot interior with light 4 lb. air-fry capacity 60-minute timer/auto shutoff Non-stick easy-clean interior Includes: oven rack, baking pan, air fryer rack/basket, 60mL oil spray bottle Whisper quiet operation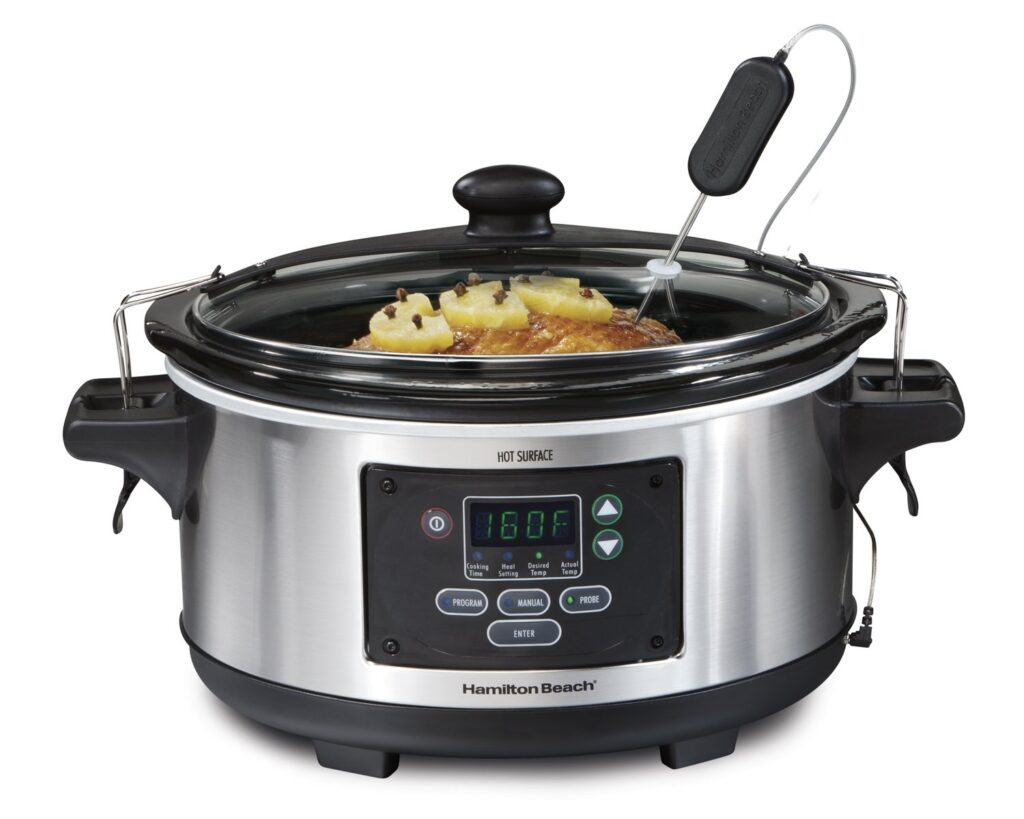 Set & Forget Slow Cooker with Temperature Probe
In addition to offering modern convenience, the Set & Forget Programmable Slow Cooker has three choices for easy, automatic cooking: program, probe and manual mode. On busy days, program the cooking time and Set & Forget Slow Cooker automatically shifts to keep warm when the cooking time is up. Cooking a large cut of meat like pot roast, chicken, or pork tenderloin? Insert the probe, set the desired meat temperature and the Set & Forget Slow Cooker automatically shifts to keep warm when the temperature is reached. For traditional slow cooking, manually select the high, low or warm temperature without setting a cooking time.Thermometer probe for precise results.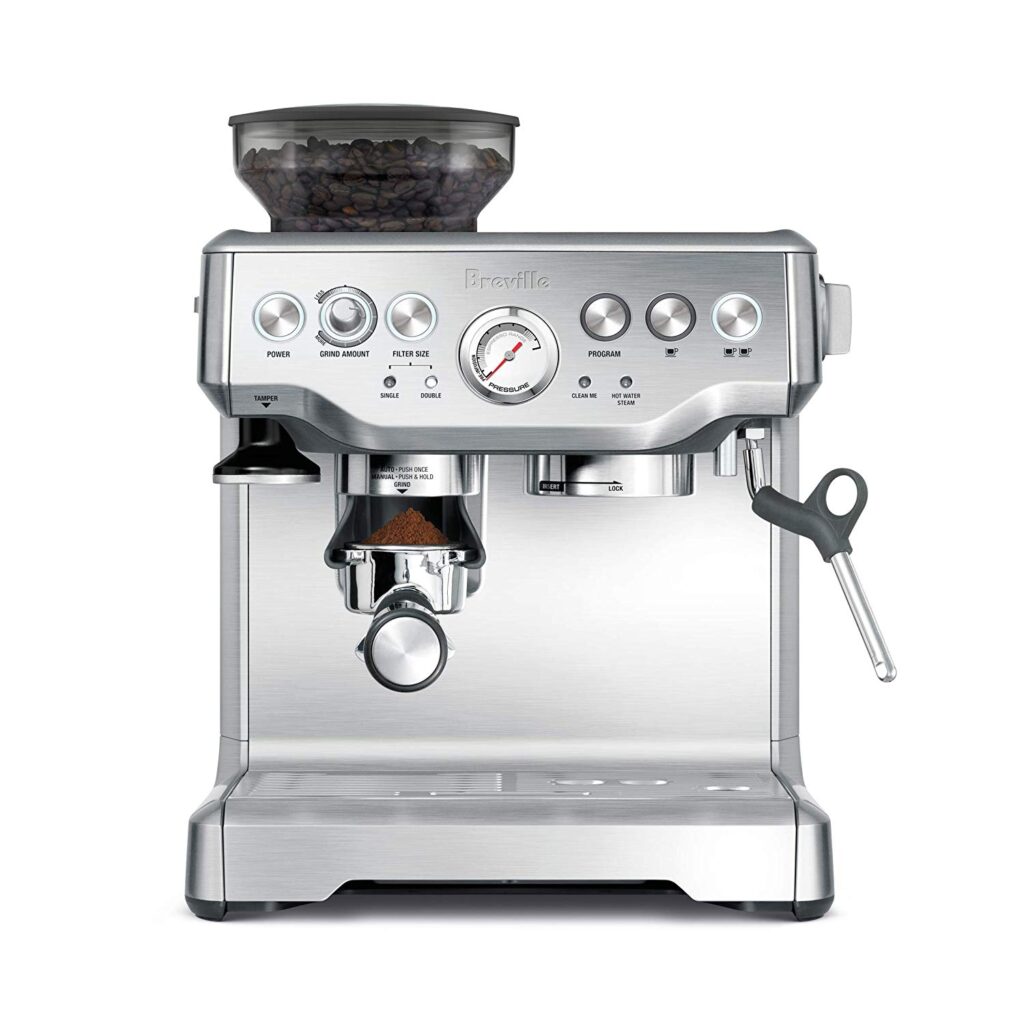 The barista express from bean to espresso in under a minute create great tasting espresso in less than a minute. The barista express allows you to grind the beans right before extraction, and its interchangeable filters and a choice of automatic or manual operation ensure authentic café style results in no time at all.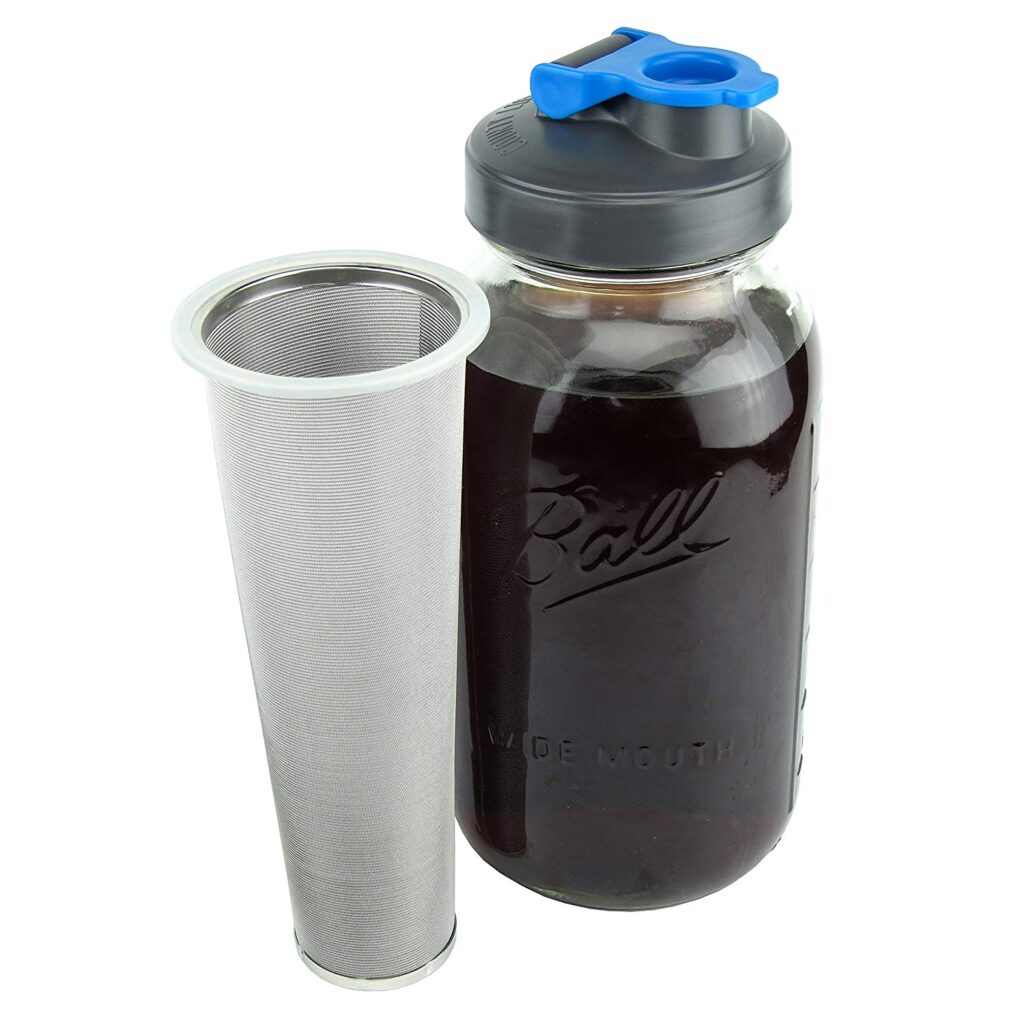 Effortlessly make delicious cold brew with the amazing County Line Kitchen cold brewer. Simply add coffee, steep overnight and drink. Clean up is quick and simple and all components are dishwasher safe.
BeautyCounter
DoTerra Holiday Collection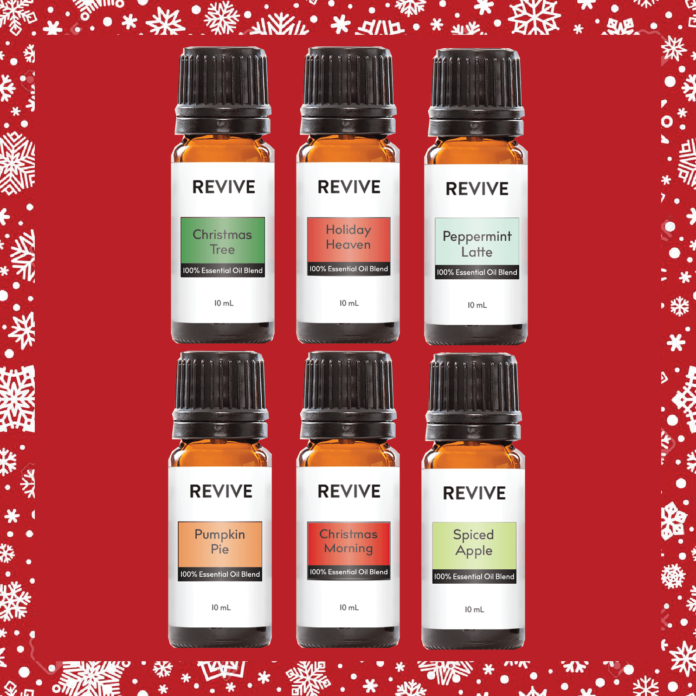 Revive Holiday Blends Kit includes 6 of our Limited Edition Holiday blends: Christmas Tree, Holiday Heaven, Peppermint Latte, Pumpkin Pie, Christmas Morning, Spiced Apple.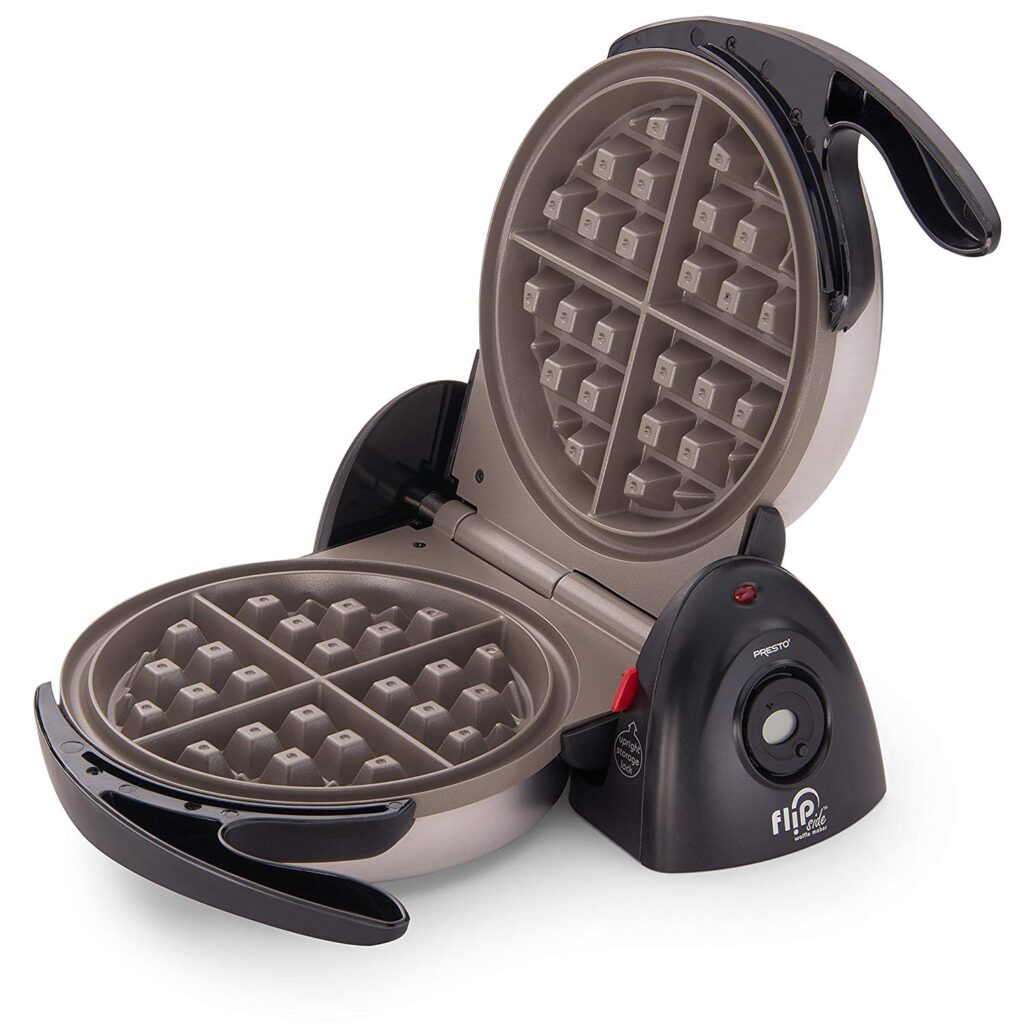 Bake extra thick low carb Belgian waffles in minutes. A unique rotating design lets you flip this waffle maker 180 degrees to evenly spread batter for delicious waffles that are crispy outside and tender inside. An extra-thick nonstick grid makes a 7-inch diameter waffle with four easy-to-cut sections.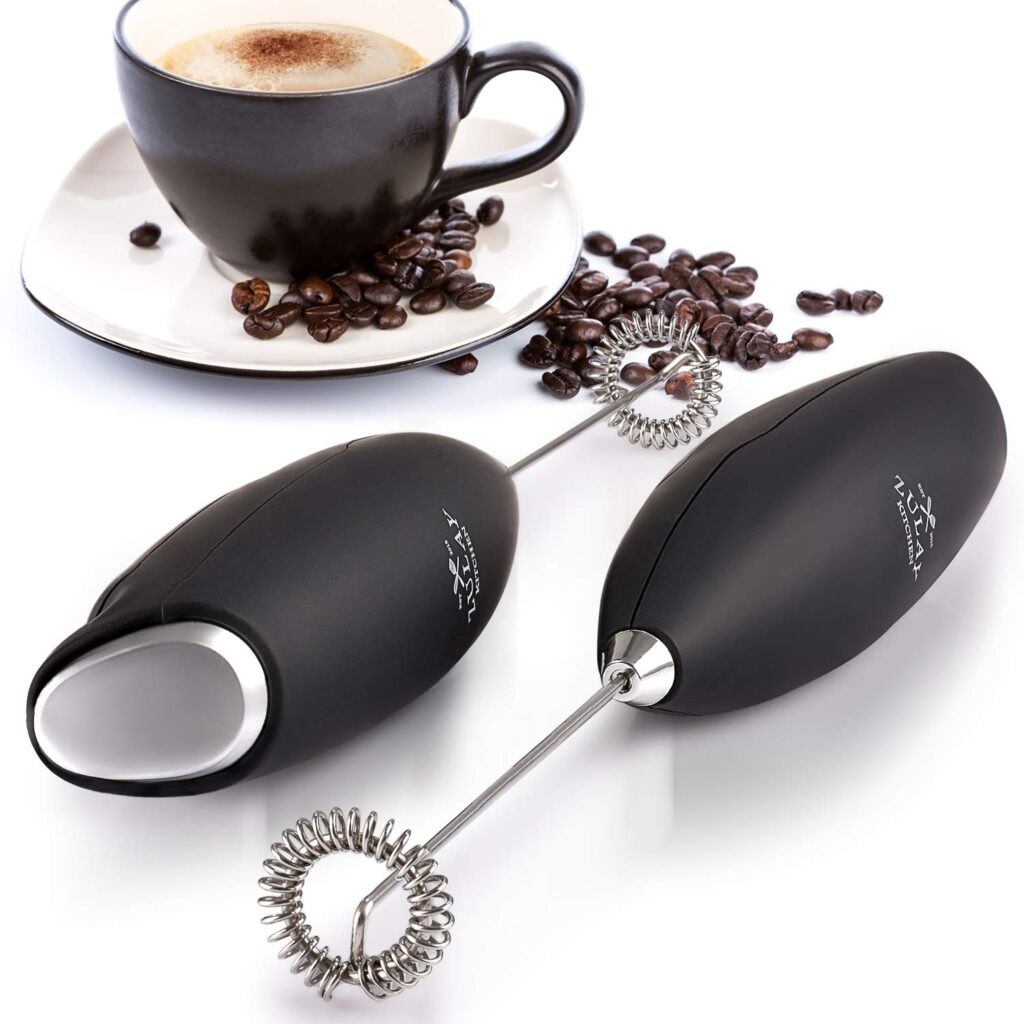 MAKE RICH, CREAMY FROTH IN SECONDS We coffee lovers are serious when it comes to our coffee. The Milk Boss Frother gives that professional finishing touch to your latte, cappuccino, macchiato or hot chocolate. Make delicious foamy creamer for your drinks at home without a trip to Starbucks with your own milk frother. The benefits of having your own electric drink whisk mixer are endless, you can make your own best latte, you know your tastes best.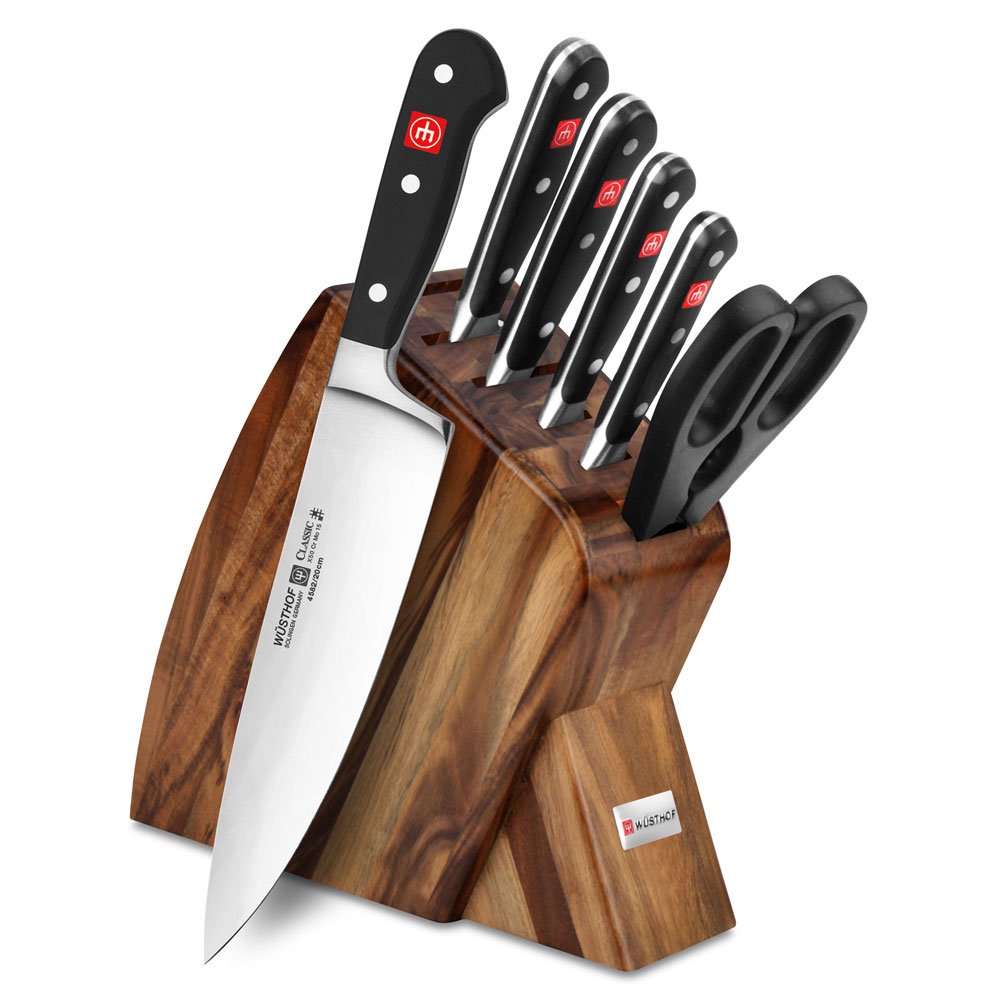 A classic set of Wustof Knives
Every Wusthof knife is crafted in Solingen, Germany; a family-owned and managed company with a rich heritage since 1814. Each Wusthof knife collection is made of high quality materials & craftsmanship. Precision forged featuring a full tang, high-carbon stainless steel with bolster to add balance and weight. The new Precision Edge Technology (PEtec) enhances the blades sharpness by 20%, and will last twice as long. Each knife features a computer controlled cutting edge to ensure the final edge of the blade is precise and uniform from the tip to the heel of the knife. Wusthof knives feature a 14° cutting edge on each side. This new angle and more tapered cutting edge reduces the drag when slicing through foods, allowing for seamless effortless cutting. Each knife blade is completely buffed & polished by hand. Made in Germany; lifetime warranty.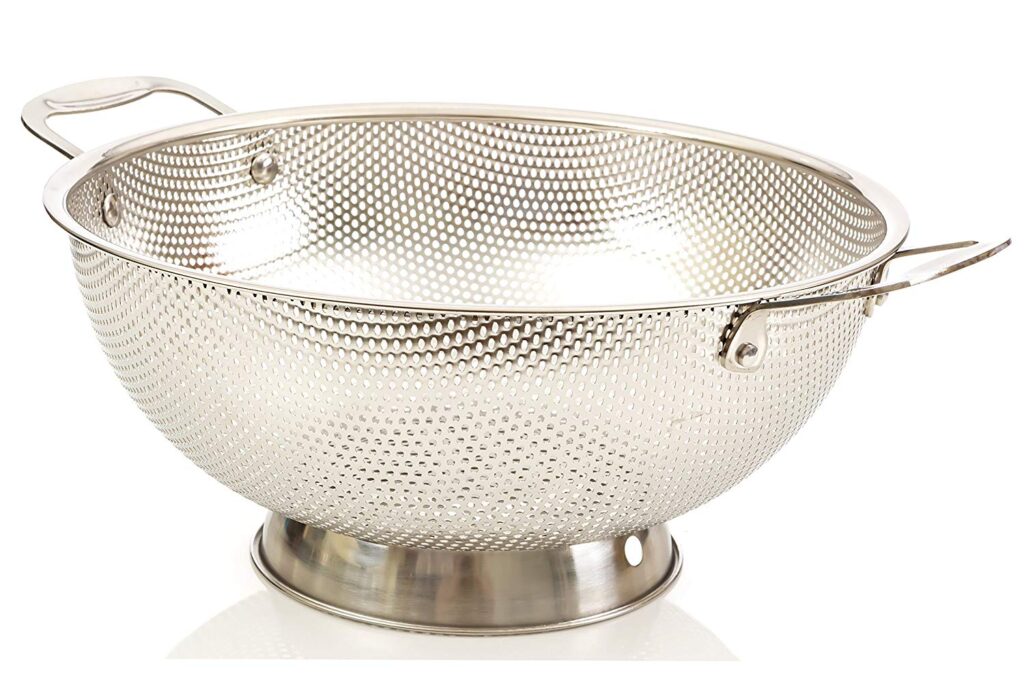 Constructed of professional grade 18/10, 304 stainless steel is built to last a lifetime. This heavy duty steel will never deform or bend as it's 20% thicker than other colanders. Premium handles are riveted to the bowl so it will never come off!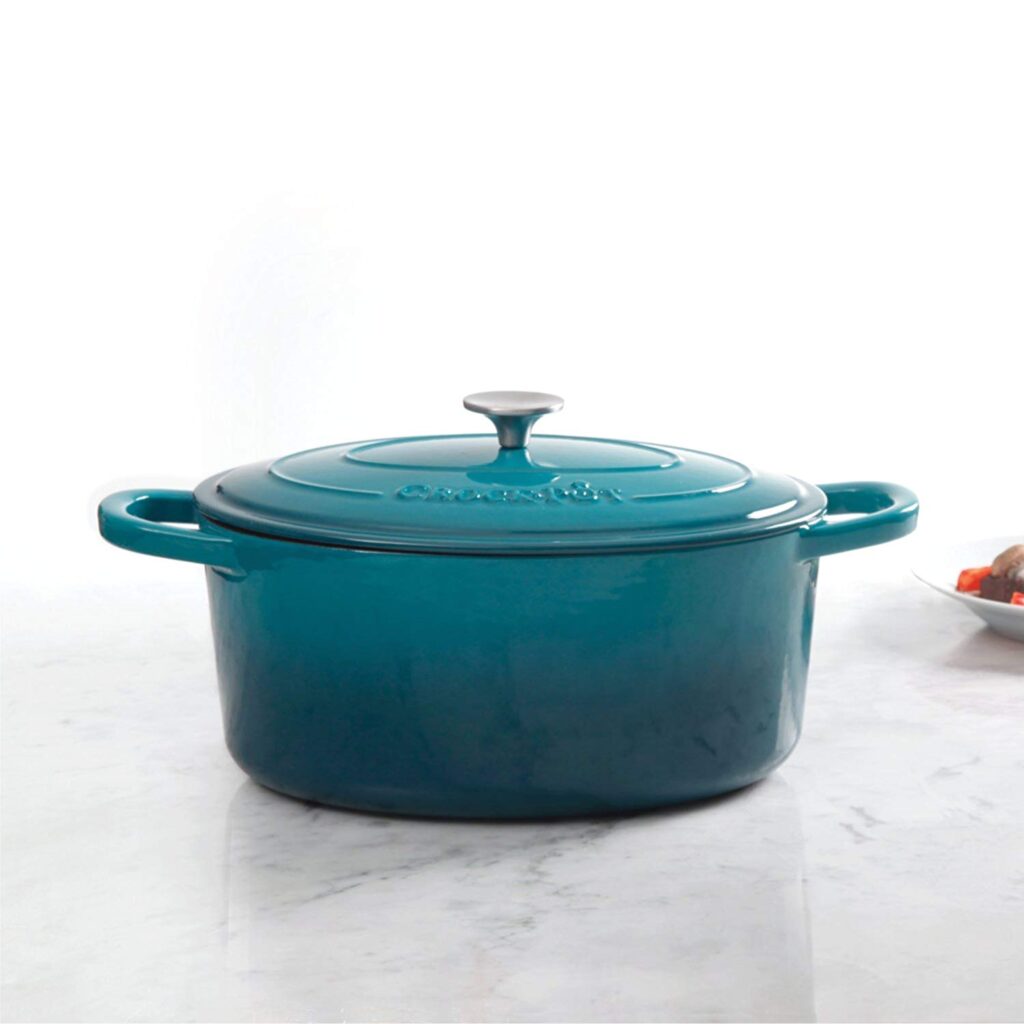 7 quart Teal Ombre artisan Crock-Pot cast iron Dutch Oven with a non-stick surface, Ideal for delicious dinners for any occasion. The original slow cooker features a self-basting lid which creates a continuous basting environment. The Crock-Pot distributes and retains heat evenly and allows for a multitude of cooking techniques. Generous oversized handles and stainless knobs provide sturdy grip to increase mobility. Cookware works on gas, electric, ceramic, and Induction cooktops as well as bake or broil in any convention or conventional oven. Sturdy, rust-free, and easy clean. Hand wash is recommended to keep the integrity of the pot.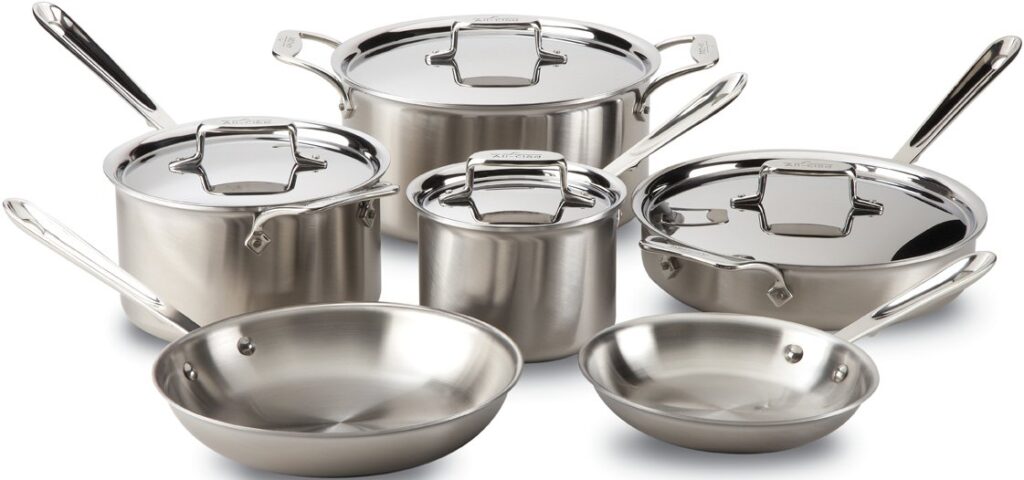 All-Clad Stainless Steel Cookware
All-Clad Brushed D5 Stainless is a perfect choice for the passionate chef. Beyond the attractive brushed exterior, you will find a well-constructed, high-performance, durable kitchenware set, trusted by cooks of all levels and expertise for decades.
This kitchenware set includes 8-inch and 10-inch fry pans, 1.5-quart and 3-quart sauce pans with lids, a 3-quart sauce pan with a lid, and an 8-quart stock pot with a lid. Each piece has flared edges for drip-free pouring and is crafted with quality materials, including the stainless-steel core, to hold and distribute heat evenly throughout the pan, so only medium heat is required for your searing, braising, sautéing and simmering needs.
This set has been my favorite cookware I've ever owned, and it's a set every home chef would be proud to own.
If you haven't cooked on cast iron yet, you NEED to. It took me years to jump on the cast iron bandwagon, and I'm hooked for life.
A good seasoning makes all the difference. Lodge seasons it's cast iron cookware with 100% vegetable oil, no synthetic coatings or chemicals. The more you use your cast iron cookware, the better the seasoning will get.
This Lodge Pre-Seasoned Cast Iron Cookware set includes a 10.25" Skillet, 10.5" Round Griddle, 5 Quart Dutch oven and the Dutch Oven lid fits the skillet perfectly. All the essential pieces of Cast Iron Cookware in one set.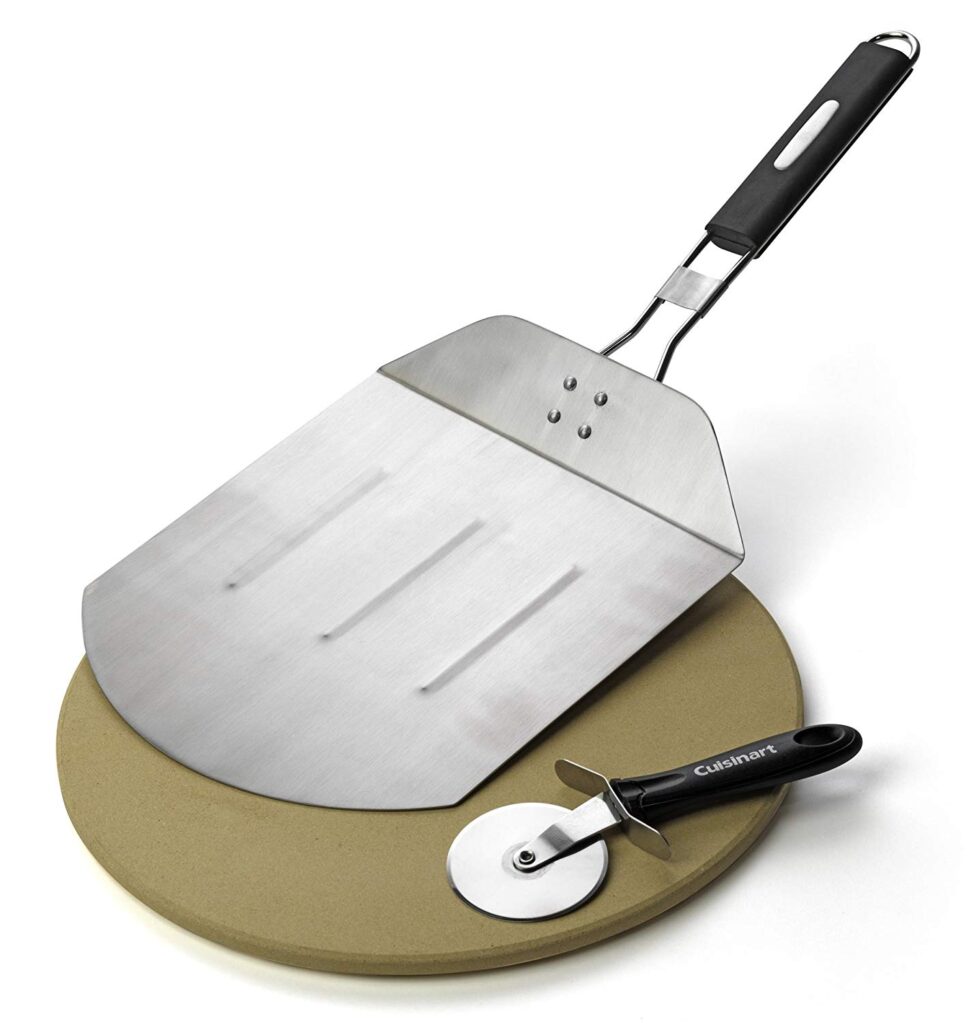 A ceramic pizza stone bakes a crisper, more flavorful and delicious crust. That's because the stone is heat-resistant to 800° and distributes heat evenly without hot spots, which mimics the conditions of a traditional brick pizza oven. Besides using the stone for pizza, it's also great for serving warm bagels, toast, waffles, tortillas, and more. The ceramic stone is 13 inches in diameter and ⅜ inch thick.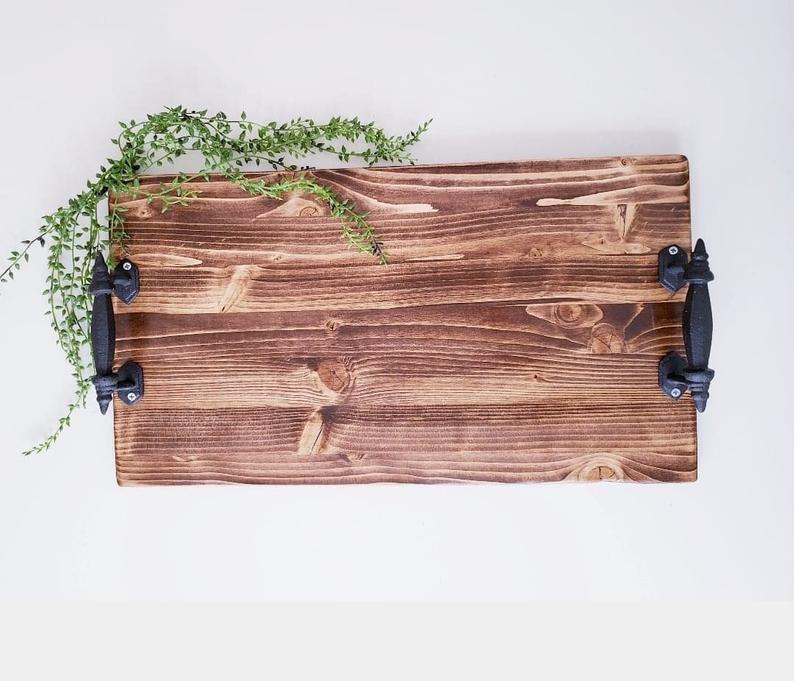 A Beautiful Grazing/Charcuterie Board
This beautiful charcuterie board/ serving tray makes the perfect addition to any home. These trays are so versatile and make a gift for any occasion. It will surely add a nice touch of farmhouse charm to your home/ party. All of our products are made-to-order and are uniquely your own. Choose from a variety of sizes.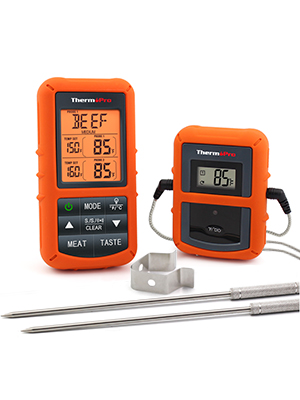 A good thermometer helps you eliminate all the guesswork and cook food perfectly every time. ThermoPro TP20 is equipped with dual-probe technology, enable you to monitor two kinds of meat or use one sensor as an oven probe that will accurately read its surrounding temperature. With a mobile receiver range of up to 300 feet away that will keep you updated on the temperature of your meal, feel free to mingle, do chores or watch TV without ever having to physically check on your food!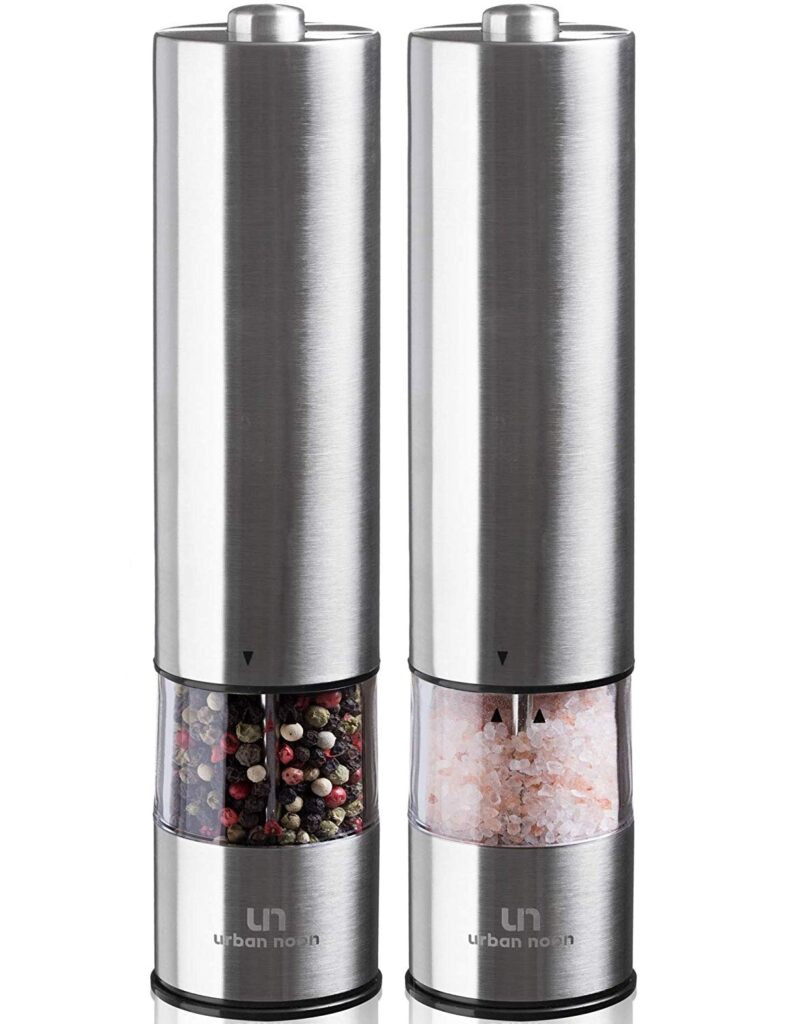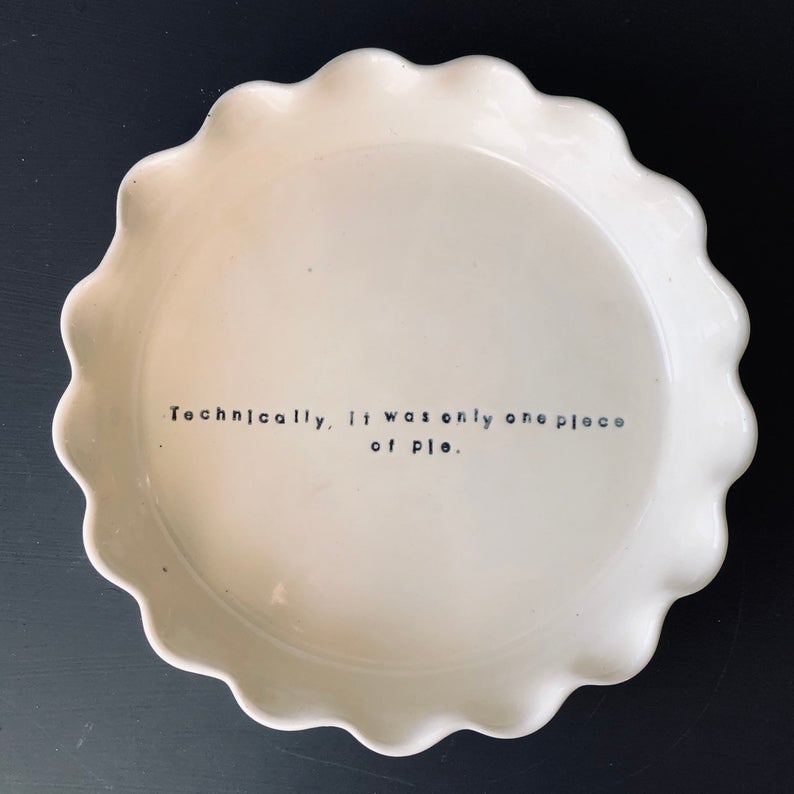 The serving dish is about 1.75″ h x 9.5″ w. Make your pie right in this dish and bake it in the oven.
Handthrown. Oven and dishwasher safe.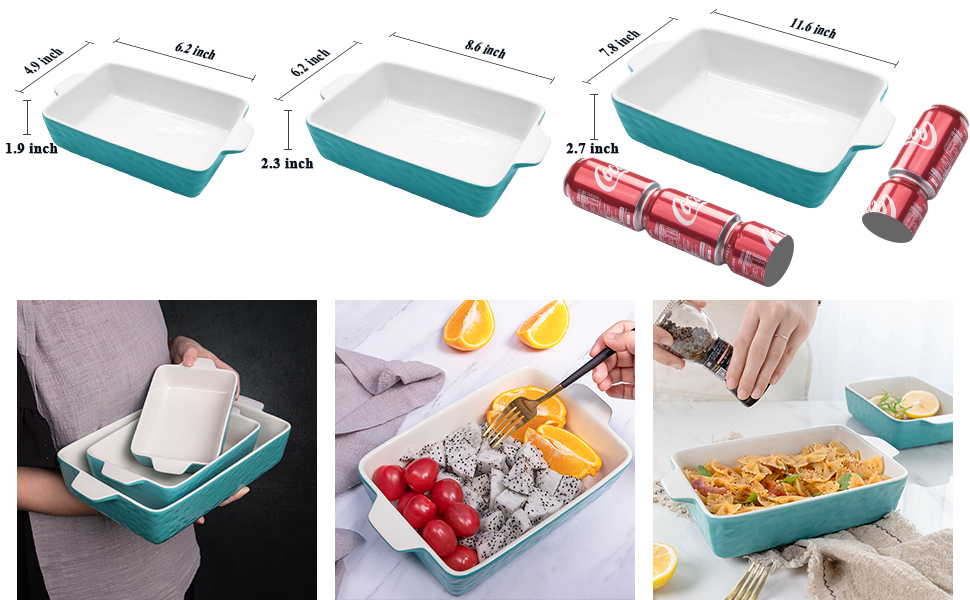 This Krokori baking pan set is made of high quality glaze. Poi- and PTFE-free hybrid ceramic nonstick resists flaking or chipping, long lasting and offer unique baked good experience and very easy cleanup. The baking dishes are suitable for pizza, bread, lasagna, spaghetti, chicken, meat, beef, roasting, vegetables, storing and reheating leftovers and etc.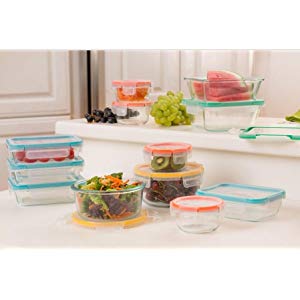 This line offers both stain-proof, Pyrex glass storage containers or BPA-free plastic containers, in six different-sizes with airtight, leak-proof plastic lids. There are small- and medium-sized lids for three shapes of containers: square, round and rectangular. Better yet, the lids fit interchangeably on the 6 glass and 12 plastic vessels of various capacities, from 1- to nearly 16-cups! The Snapware Total Solution line of leak-proof food keepers offers exactly what its name implies: Innovative, surefire solutions that literally make food storage, well, a snap!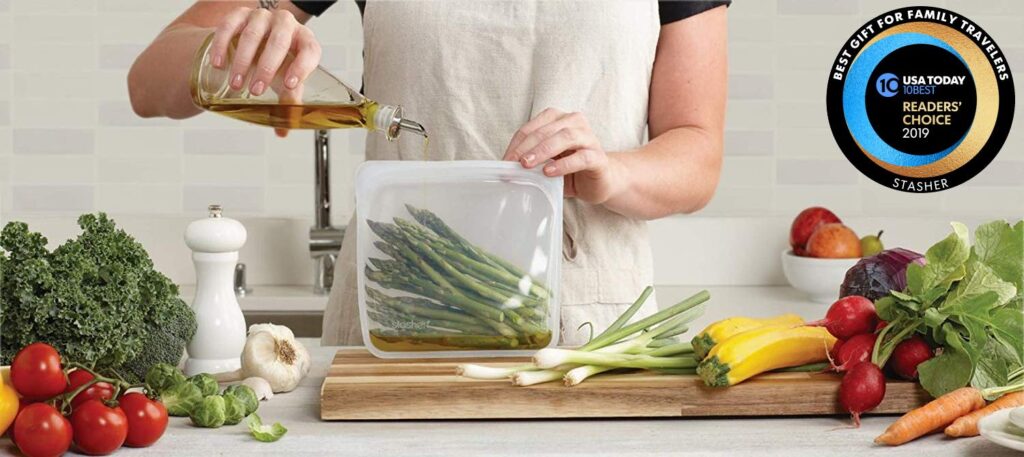 Stasher, the a self-sealing, airtight, non-plastic bag is made of pure platinum silicone, so it's a healthy alternative that's safe for people and the planet. but best of all, stasher can do so much more than plastic bags and containers. It can be used in the freezer, microwave and dishwasher!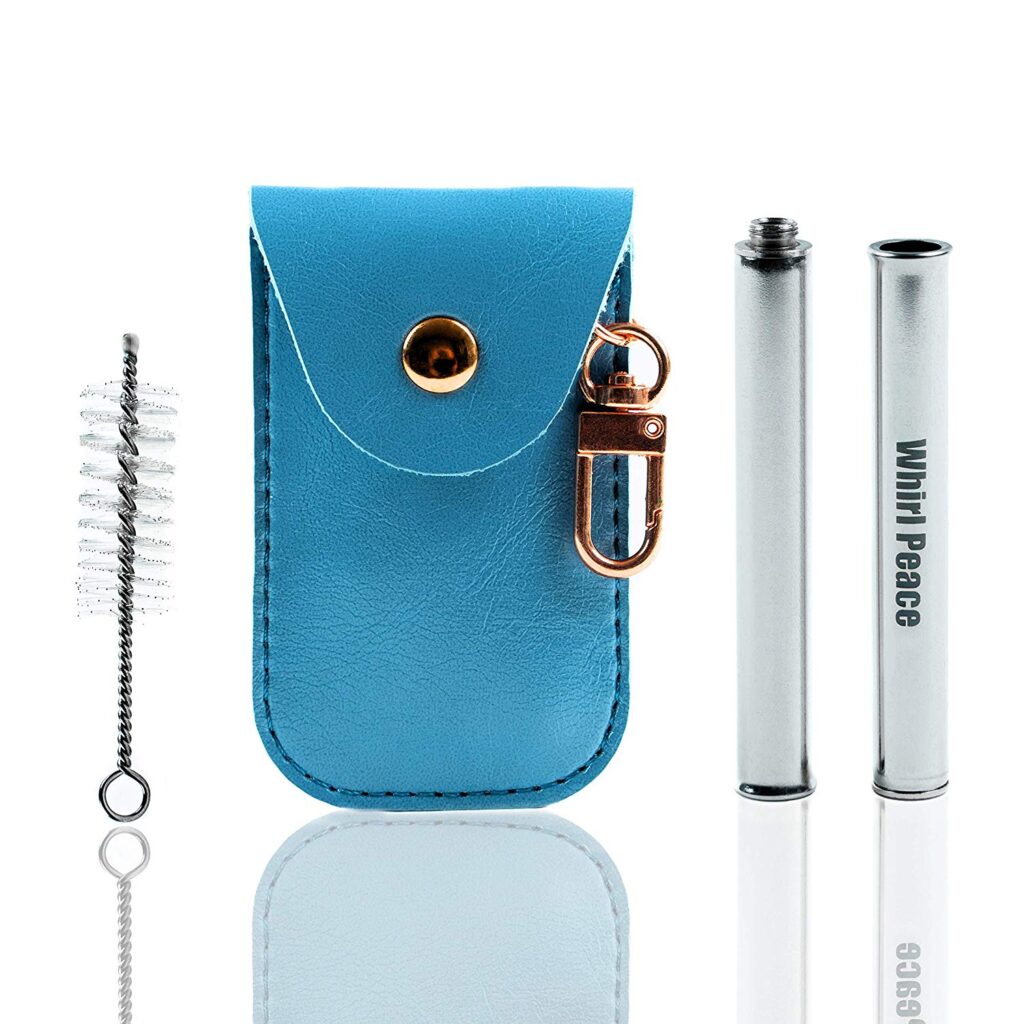 These collapsible straws not only cut down on disposable straws, which are bad for the environment, they are easy to collapse and carry with you.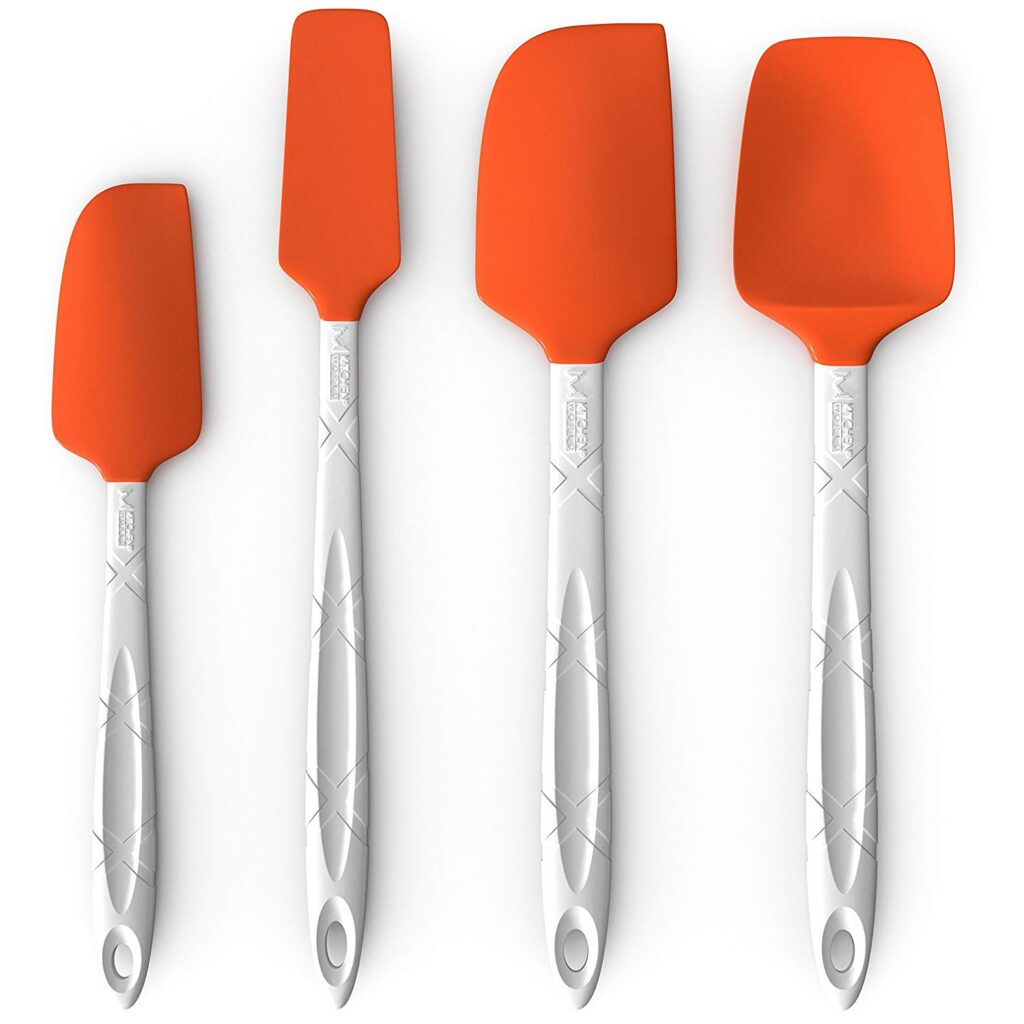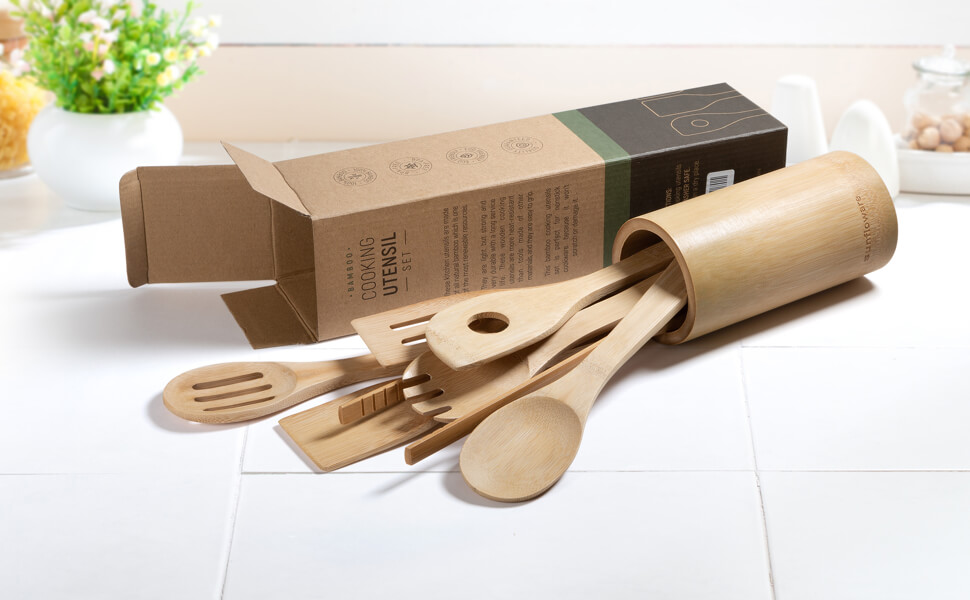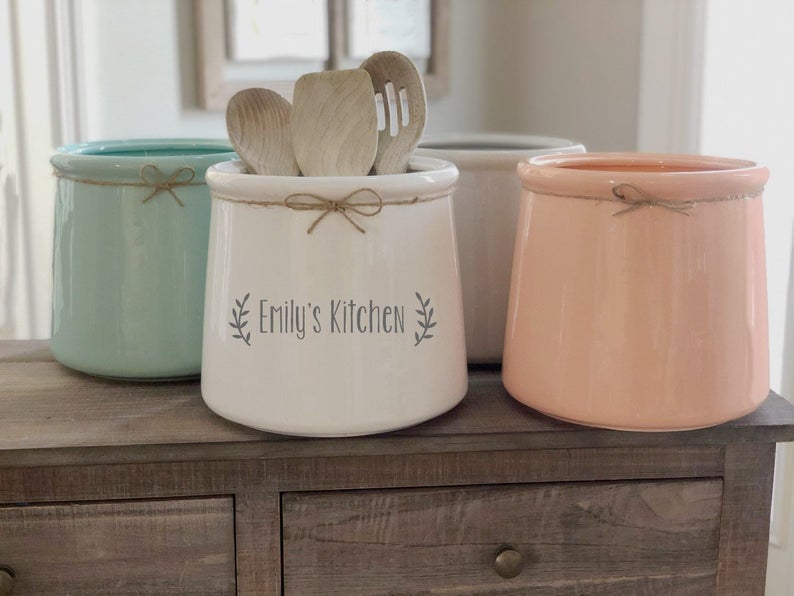 Large Personalized Utensil Holder
This EXTRA LARGE Custom ceramic utensil holder is a classic and simple accessory that complements any table, kitchen or living space. It is HUGE and can accommodate just about any utensil/flowers/household items you can imagine! Lettering is industrial strength, outdoor-rated permanent vinyl. This makes a beautiful housewarming gift!
If you've been searching for the perfect place to keep your spatulas, ladles, and whisks, look no further! You'll love this Oversized Ceramic Crock.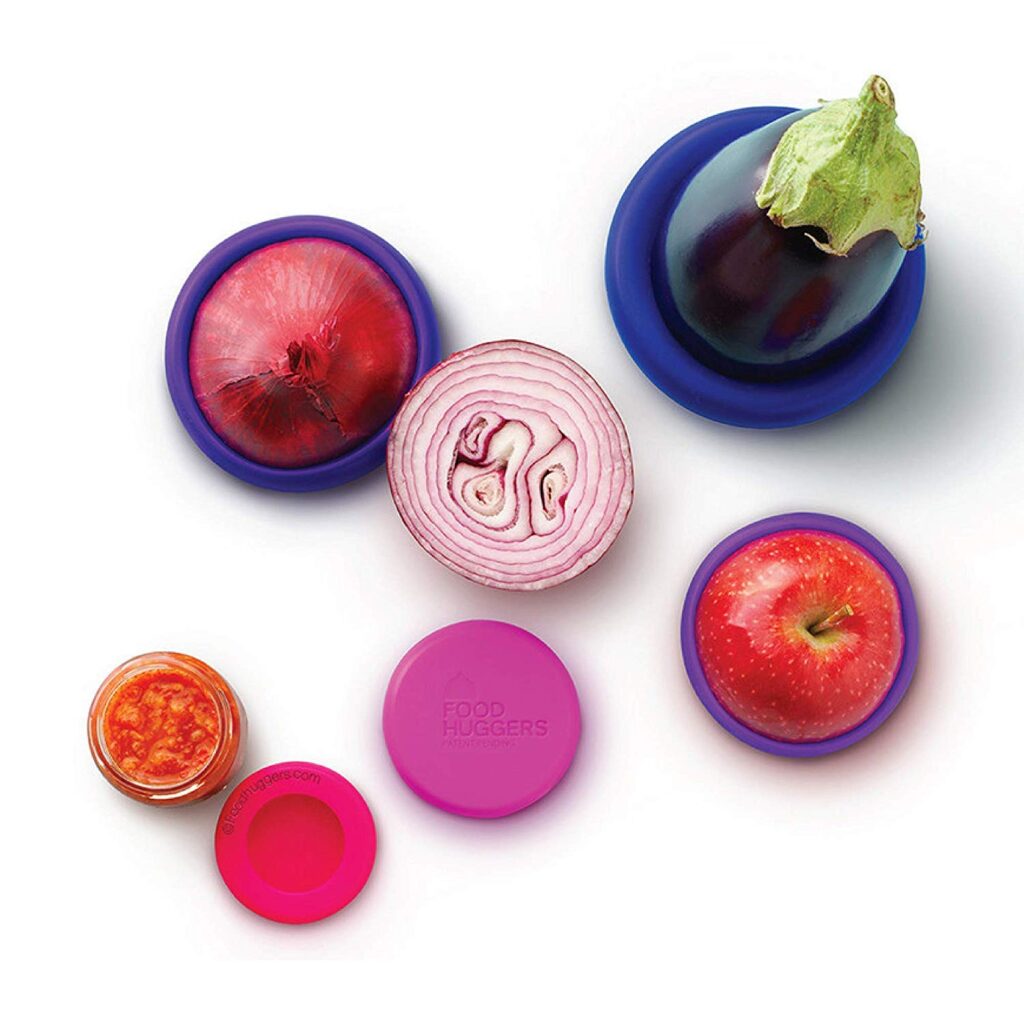 Just push your leftover fruit or veggie gently into the Food Hugger and it will wrap itself snugly around your leftovers to keep them fresh.
Tea Towels for Every Personality
First Tea Towel Set, 2nd Tea Towel, 3rd Tea Towel
This Farmhouse Style Flour Sack Kitchen Towel is the perfect complement to your kitchen decor. These kitchen towels are reminiscent of the time when large flour sacks were washed, cut and hemmed to be sewn into useful kitchen and household linens.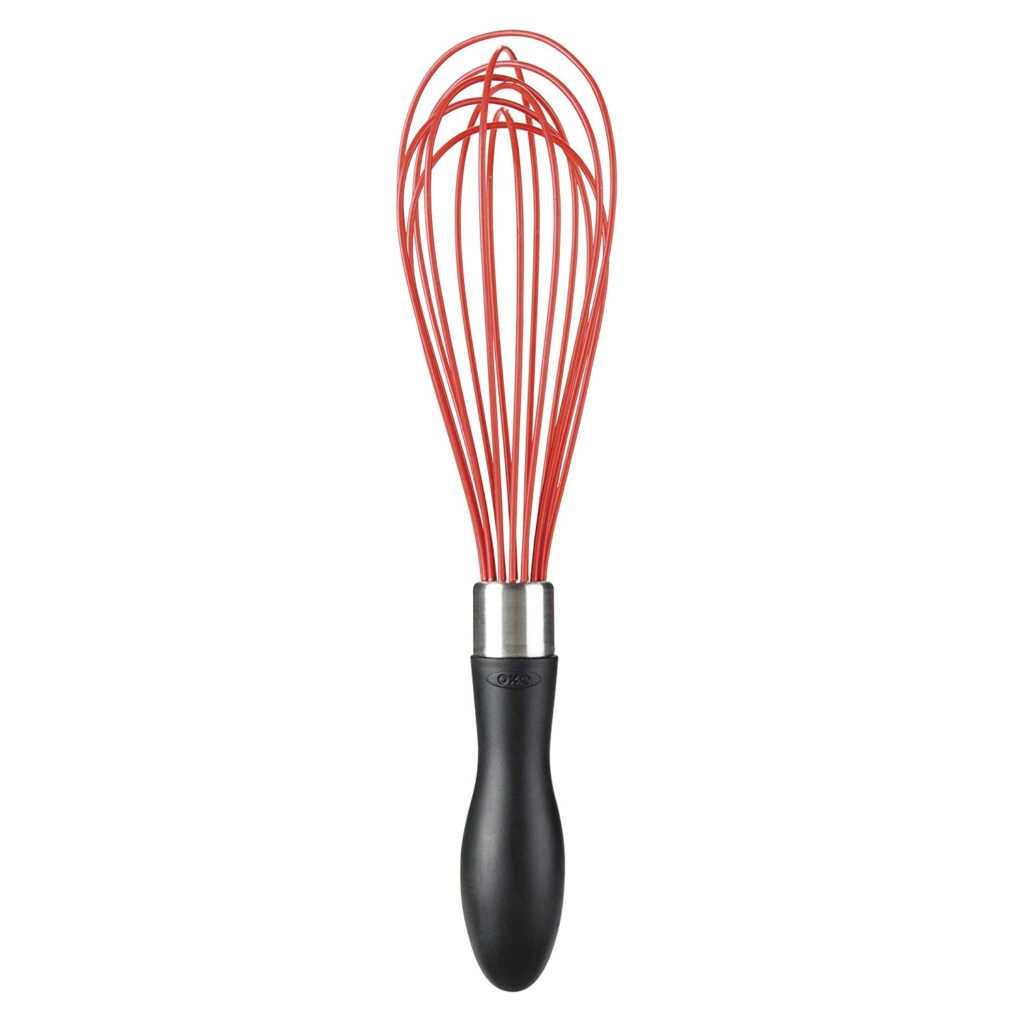 The 11″ Silicone Balloon Whisk features heat-resistant silicone and a soft, non-slip, teardrop-shaped handle that fits comfortably in the palm of your hand. The Silicone won't discolor, warp or melt, and is safe for non-stick, ceramic and metal cookware.
Automatic Pan Stirrer
Kitchen Shears
A Keto Meter
Simple Girl Sauces
The Keto Box
Butcher Box
OOO Flavors
Keto-Friendly Simple Syrups
MCT-Infused Chocolates
CBD Chocolates?
Nui Cookies
Lakanto Chocolate, Brownie Mix, and Sweet Drops
SmartSweets
PerfectKeto Nut Butter Packs
Avocado Oil
Sea Salt
LMNT Electrolytes
Single Serve Collagen Packs
Primal Kitchen Keto Pack
Keto Starter Pack from Thrive Market
Or, a Thrive Market Membership
Jilz Crackers {Keto Friendly}
Kettle & Fire Bone Broth
F-Bomb Nut Butter Packs
Keto Food Kit Gift Card
Glass Blender Bottle
Ice Cream Maker
Silicone Baking Mats
Etched Measuring Cups & Spoons
Mueller Onion Chopper