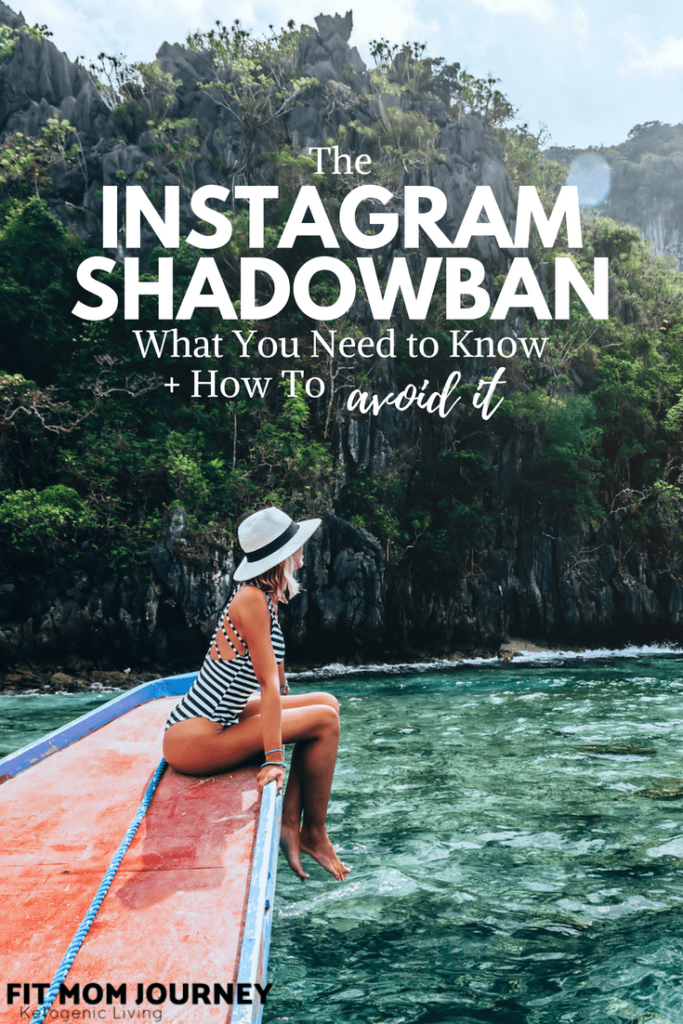 ---
The Instagram Shadowban:
What You Need To Know + How To Avoid It
The word "shadowban"  has been at the tip of social media marketer's tongues these last few weeks, with Instagram accounts noticing that they have become a victim of it.
If you're one of those people who have noticed that you followers have dried up, your posts aren't being liked and that engagement has plummeted, you very well may be  victim of shadowbanning.  The key to determining if you've been shadowbanned?  If your posts are no longer showing up under the hashtags you used in them.
Related: How To Go Viral on Instagram Without the Risk of Being Shadowbanned
What is Shadowbanning?
An Instagram shadowban is where Instagram hides your account from everyone who doesn't follow you.  Your posts won't appear in search results, under hashtags, and basically no one can find your account.  This makes it  impossible to grow your Instagram following because no one can find it, much less interact with all the great posts you've been putting out there.
The reason it is called Shadowbanning is because if your account has been shadowbanned, you probably won't even know it.  There is no notification from Instagram.  Most commonly, accounts are shadowbanned for using the same hashtag too many times, or using a banned hashtag.  The Tailwind Hashtag finder gets rid of the risk of using a shadowbanned hashtag by suggesting the best hashtags for your post.
I've heard people complaining that their accounts are being shadowbanned after converting to a business account, but Instagram has not confirmed this.  I can only comment from my own experience.  While this has happened to others, all of my business Instagram accounts are going strong with no shadowbanning.
Related: My Review of Tailwind's Instagram Scheduler + Hashtag Finder Tool
What will get you shadowbanned?
Shadowbanning is sort of secretive, but there are a few things that seem to give you a high chance of being shadowbanned:
Using banned hashtags: Tailwind's Hashtag Finder reduces your risk of using a banned hashtag
Using the same hashtags: If you use the same hashtags too many times in a row, Instagram isn't a fan.
Using software that goes against Instagram's terms: such as commenting bots or auto-liking bots.  These clearly violate Instagram's terms, and will increase your chances of being shadowbanned.
Following/Unfollowing too fast: Instagram sets limits on how many accounts you can follow and unfollow per day. If you are continually being blocked from following or unfollowing for reaching these limits, chances will rise that you will be shadowbanned.
If you're account is often report: If you post content that violates Instagram's content policy, and are often reported, there is a very high chance that your account will be shadowbanned.
Related: Try Tailwind's Hashtag Tool for Free
How to know if you've been shadowbanned
First, login to another Instagram account besides the one you suspect has been shadowbanned.  You could also borrow a friend's account – with their permission, of course.  Look up one of your recent hashtags and see if your most recent posts using that hashtag shows up.  If it doesn't, chances are you've been shadowbanned.
If the other account doesn't follow you, also check and see if your posts appear for them via their account.  If they cannot find your post, I'll bet you've been shadowbanned.
Another way to tell is to use the Free Instagram Shadowban Tester and check.  The tool will quickly tell you if your account has been shadowbanned.
What to do if you've been shadowbanned
Being shadowbanned isn't great, but there are things you can do to get your account un-shadowbanned, and keep from being shadowbanned in the future.
First, never use a banned hashtag. It can be hard to know which hashtags will best fit your posts, get you the most exposure, and not be banned hashtags, but the Tailwind Hashtag Finder Tool takes all of the guesswork out of adding hashtags to your Instagram posts.  It makes it easy to find the best hashtags, and reduces your risk of using banned hashtags.
I reviewed Tailwind's Hashtag Finder Tool here.
1. Revoke Access to Anything Using Your API
Comment bots, auto-liking bots, auto-follow bots, or any other bots that have access to your account's API need to be disconnected immediately.  To do this, login to your Instagram account on a desk top computer, and click on "edit profile."  You should see an area for "authorized applications."  Disconnect any and all applications there, since you don't know which ones are causing problems and which ones are not.  You can always re-connect the ones  you're sure are safe, after you've been un-shadowbanned.
You CAN keep Tailwind, since Tailwind actually helps you account by suggesting valid, not-spammy hashtagas for your posts.  If you aren't using Tailwind to schedule your Instagram posts yet, you can try it free through this link.
2. Remove broken or abused hashtags from your posts
Go back into your posts and remove any hashtags that aren't suggested by Tailwind as non-spammy, or that you've used too often.  From here on out, never used a banned hashtag again.
3. Downgrade to  a personal account
An Instagram Business account gives you access to extra features, such as Analytics, that aren't available to individual users.  However, since these features seem to be resulting in additional risk of being shadowbanned, holding onto a business account just isn't worth the risk if you're trying to get un-shadowbanned.   It's better just to keep your account as a personal account, even while using it to promote your business.
4.  Stop all posting, liking, and commenting for 48 hours
Instagram has daily limits imposed on how much you can like, comment and post, as well as following and unfollowing accounts.  If you've been shadowbanned (or gotten a notification that you've hit your hourly limits) stop all Instagram activity for 48 hours and log out.  This will give it time to reset.  At the end of 48 hours, log back in and follow Instagram's rules.
---
Struggling with your productivity while blogging?
Download the FREE Goal Setting Workbook for Bloggers – available for a limited time
---
5. Don't post content that's against Instagram's rules
Posting content that is offensive such as racial slurs, nudity, or pornography is against Instagram's Community Rules, and will get you reported.  Accounts that are regularly reported are often the accounts that find themselves shadowbanned.
HAVE YOU BEEN SHADOWBANNED?  TRY THESE TIPS AND LET ME KNOW HOW THEY WORK FOR YOU! SIGN UP FOR MY FREE BLOGGER TOOLKIT FOR MORE RESOURCES TO GROW YOUR BLOG AND ONLINE PRESENCE:
---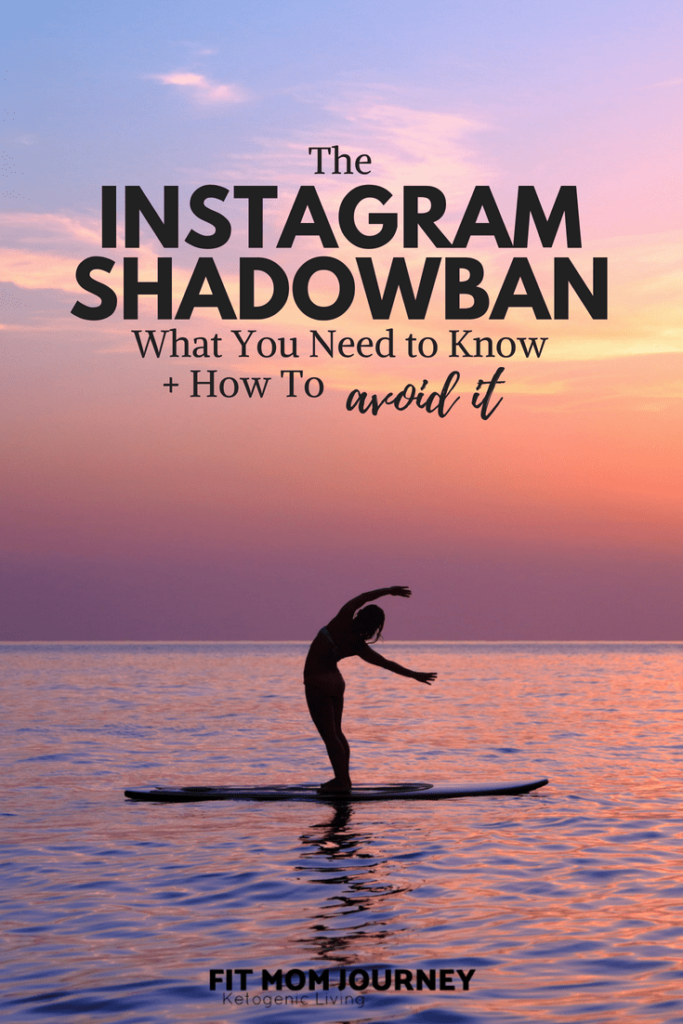 This post may contain affiliate links.  See my disclosures for more information.