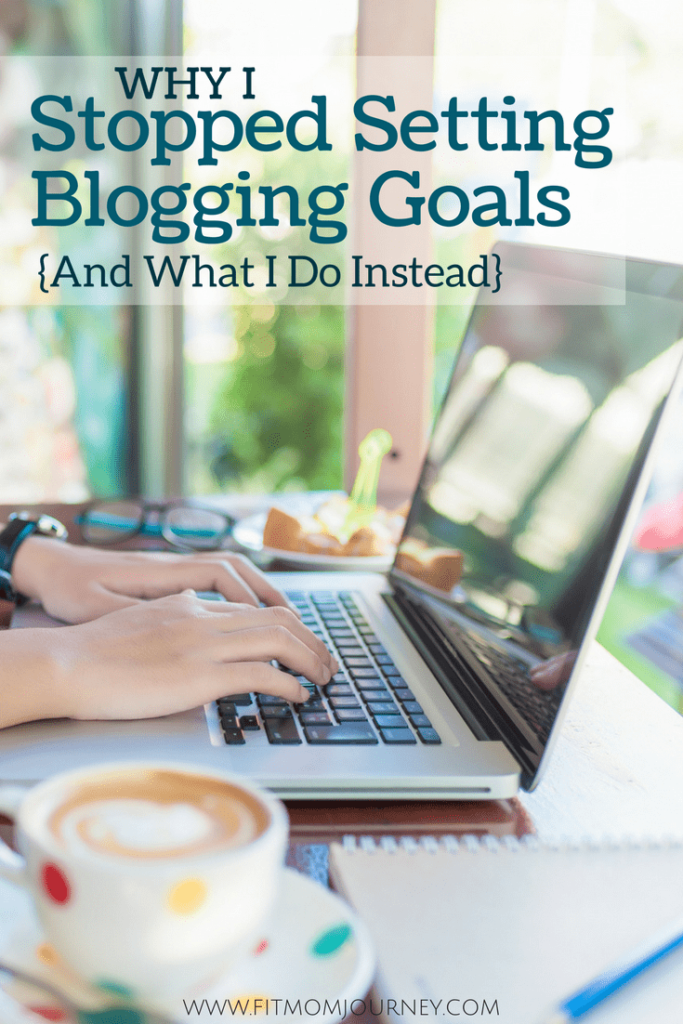 ---
Why I Stopped Setting Blogging Goals
In our society, nearly all of us are driven by goals.
In our careers.
With our money.
Within our families.
With regard to our health & fitness.
But this focus on productivity and goal achievement all too often creates a sense of anxiety, overwhelm, and failure when/if we don't hit those goals.
Because let's face it – you won't hit your goals 100% of the time.
Goals can drive you do to great things, but they can also force you down into this dark hole that some of us (myself included) have trouble coming out of whole.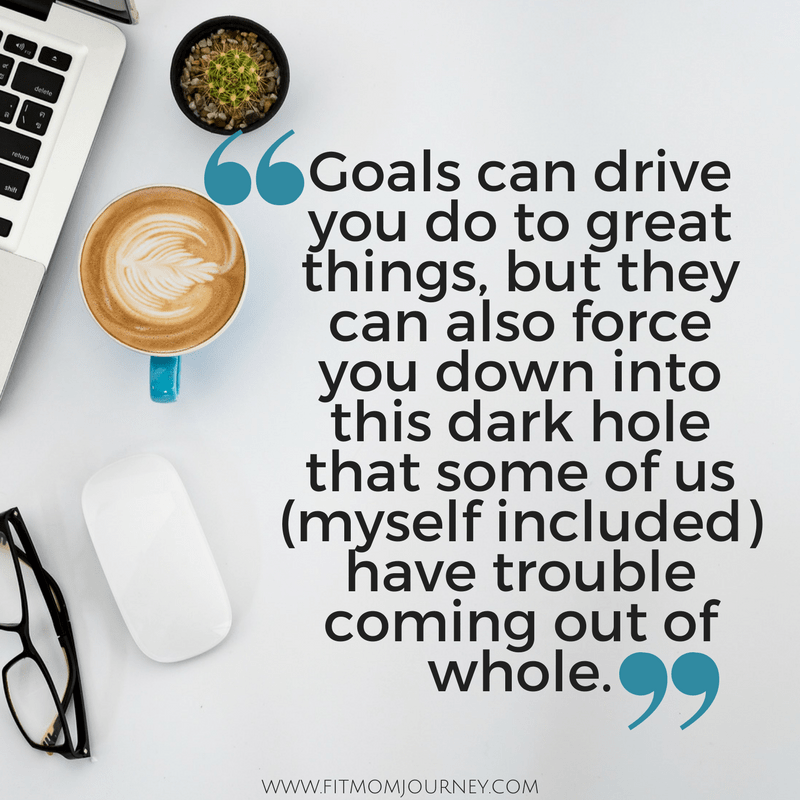 So, I don't want to villainize goals, but I do want to point out an alternate way of motivating yourself that doesn't result in so much negativity, stress, and anxiety.
Let's get into my story a little bit….
When I took my first website full-time back in 2015, I thought that I needed to set big, lofty goals, and then work 40 hours a week to achieve them, even though I was making a very comfortable living as the website was already.
So I set big goals.
And I worked my tail off.
Honestly, I had fun doing it!
At least when I hit my goals.
But when I didn't hit my goals, I felt like such a failure.  I was unhappy, unhealthy, and unbalanced with work/life balance in general all ready, and not hitting goals after working so very hard to hit them was devastating to me.
Doing this month after month, year after year for 2 years put me into this black hole of failure that I just mentally couldn't pull myself out of.
It was a dark place to be.
It wasn't healthy for me personally, or for my family.  I withdrew from family and friends, neglected myself, and neglected my business, because it all felt pointless.
In my mind, I was a failure.
Now, let me just say, I had BAD postpartum depression in 2013, then couldn't quite pull myself out of it for almost a year, and have now learned that I am VERY prone to anxiety.
The reason I'm saying this all is because anxiety in America is at an all-time high, so while this story is painful to share, I think it will resonate with many of you on some level.
I still have the other website, but at the end of last year my husband and I decided to make some changes.  We were both working, my websites were making 4x the amount I made at my office job, and I was missing so much time with my daughter.
So I quit, and now blog full-time. (and it's going really well, if you were wondering)
It's doing so well, in large part because I really put a lot of thought into the following things:
How I work

When I work

How much I work

Goal Setting
When we first discussed me coming home to take care of the house, our daughter, and the websites, I had these lofty visions of a beautiful whiteboard on the wall, filled with goals that I would check off very neatly as I achieved them.
But I'm so thankful for my husband, because he gently proposed a radical idea to me when I discussed my goals with him:
What if I didn't set goals?
What if, I instead set action-based tasks to get done?
And, what if I imposed time limits on how much I work?
Now, before you go there, my husband isn't trying to hold me back.  When I have to be, I'm VERY efficient, and I love being efficient! He knows me well enough to encourage me in the direction he knew would help me.
After all, I've been making $120,000+ per year on only 10 hours a week for several years, so why should I have to work more now?
And he was right.
As I dug more into this idea of not setting goals, I came across 5 very compelling reasons not to set goals:
Goals set you up for failure

Goals don't equal happiness

You don't HAVE to set goals

Success does not depend on setting goals

You struggle with anxiety, or struggle with balance
Goals Set You Up for Failure
Goals can hurt you.
It's great if you want to check things off of a list, and feel a sense of achievement when you do, but what happens if you don't achieve your goals?  I've already talked about how not hitting goals sent me into a spiral I could not pull myself out of, and I'll bet may of you have been there too, to some degree.
How do you feel when you can't achieve your goals, be it because you couldn't or wouldn't?
Or what happens if achieving those goals are taken out of your hands and you don't meet them?
Goals Don't Equal Happiness
Are you happy where you are right here, right now?  
Did you know you can get to a place where you are happy where you are right now while still putting in place methods and actions for improving?
You can!
I did not know that these two feelings could coexist in the same place and time.
And that negatively impacted my mental state for years.
Hitting your goals will not make you happy if you aren't already, and if you're tying your happiness to hitting goals, then it's time to ditch the goals.  
You Don't HAVE To Set Goals
You may feel pressured by experts saying that you need to set goals – and they're not necessarily wrong.  Goals helps some people….
But if they're not working for you, you don't have time, or you just plain don't want to, guess what?
You don't have to!
Be a rebel, drop the goals.
Success Does Not Depend On Setting Goals
Often, we see stories of successful people setting huge goals, working a ton, and and hitting some amazing benchmarks.  
But is this healthy
Is there a better way?
Yes, there is!
I'll show you how in just a moment….
You Struggle With Anxiety, Balance, etc
Giving up goals in my case was mostly because of this reason.  
I shared how I struggled with balanced and feeling happy, and I am also very prone to anxiety that I really struggle with pulling myself out of and coping with.
It's something I deal with on a daily basis.
And if this is the case for you, I encourage you to detach yourself from your goals.
Just give them up, and if you still need something to check off a list, here's what I do now….
Why You Should Set Systems, Not Goals
I'm starting to realize that when it comes to making progress and getting things done, seeing measurable improvements is more about creating and completing systems, not goals.
What's the difference?
Goals are something you want to achieve, the big picture, which are the result of….
Systems, the actions, habits, and methods that get you to your goals.
For example:
If you're a business owner, your systems are your sales and marketing practices, which help you achieve your sales goals.
If you're a teacher, your daily schedules and practices are your systems, which help your students achieve their learning goals for the year.
If you're a blogger, your systems are your daily marketing and writing systems that help you achieve your page view and income goals.
If you just focused on completing your (reasonable) systems each day/week/month/year, would you achieve your goals?
99% of the time, you will. (there have been no studies on this, just my personal experience)
---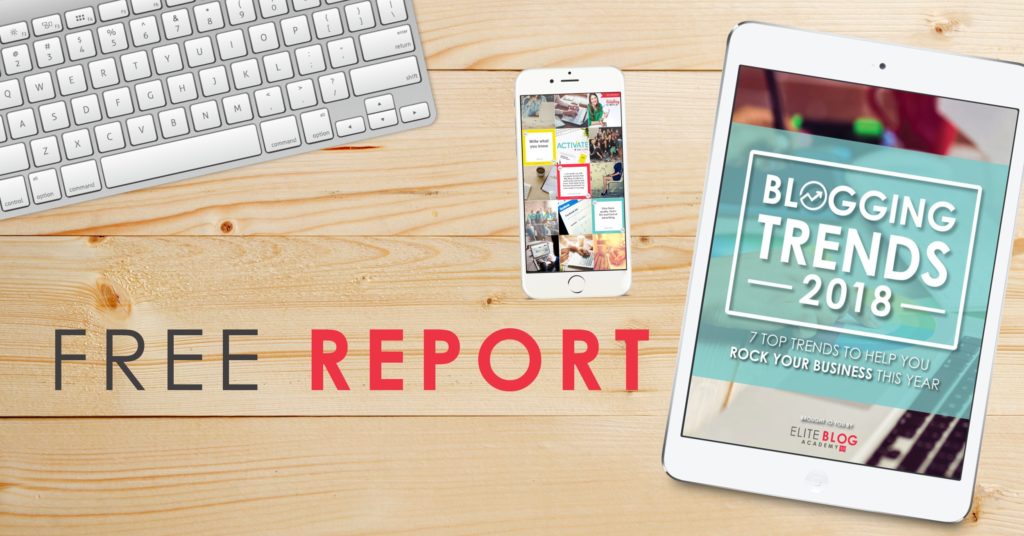 ---
I'm guessing if you're reading this you're a blogger, let's break down these systems like a blogger would.
My system is to publish and article – usually a recipe – each week on Thursday.  I have set up sub-systems to make this happen that are absolutely achievable:
Start with an idea and do the keyword research.

Cook/create the recipe.  Photograph it.

Write the article using keywords.

Edit the article, adding images, internal/external links.

Schedule the article.

Schedule the social media posts for the article to go live when it does.

Schedule an email about an article to go to my mailing list
It's THAT SIMPLE.
Those systems are very achievable, and since I've worked to put myself at least 1 month ahead on posts (4-5 posts) I have a very comfortable safety net should I not have time to push out an article on a particular Thursday.
In fact, when you read an article on Fit Mom Journey (with the exception of blog income reports) it has usually been cooked 2 months in advance, and scheduled 1 month in advance.  
These systems allow me to check off my progress as I go along.
It's not based on subjective things such as traffic ebbs and flow, social media changes, and search algorithms.
It's based on what I can do and control
It will give you, like me, a great sense of satisfaction from checking items off of my list, from doing a job to the best of my ability, and a sense of achievement.
And the coolest part?
Not only have I hit those goals that I had in the back of my mind for growth and income, I've exceeded them!
Since setting systems, not goals, I've seen all of the benefits I've expected to:
My anxiety has decreased (this ebbs and flows, and is a daily struggle, but my daily baseline anxiety is much less)

I have better work/life balance

I feel a daily sense of achievement (even on days I don't actually work!)

I am happy with my life while still working on improving
My life isn't perfect, but it's getting a step closer every day.  
And I want the same for you.
So here are my tips if you are ready to ditch your goals:
Commit to a process, not a goal: Focus on practice rather than performance.
Mentally release your need for immediate results: Changes are made through small, measurable improvements, aka systems.
Build Feedback Loops: Use a checklist, a spreadsheet, and a whiteboard to check off processes as you do them.  This will give you a sense of achievement, and mental reminder that you did exactly what you were supposed to.
Goals are not useless, and if they're working for you that's great!
But goals can – and will – hurt you.
I've found that planning processes are far more effective than setting goals as far as making progress.
Having a system will allow you to make progress every time you sit down to work, which will win out over setting goals every time.
xoxo,
Gretchen
---
Get all my blogging tips & reports delivered straight to your inbo —> Sign up here:

---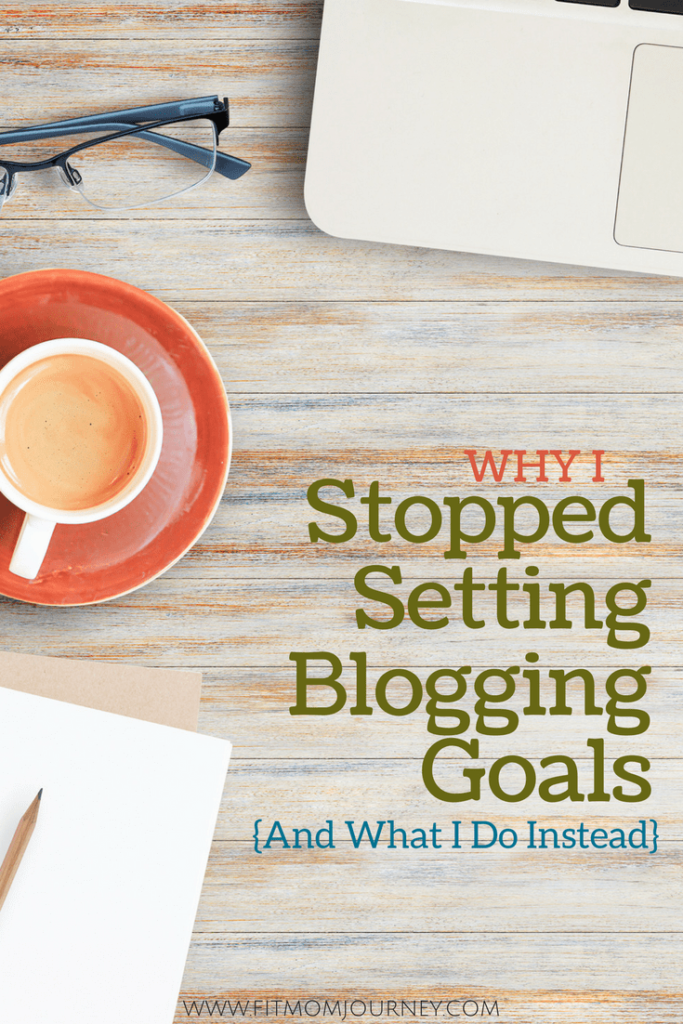 This post may contain affiliate links.  See my disclosures for more information.