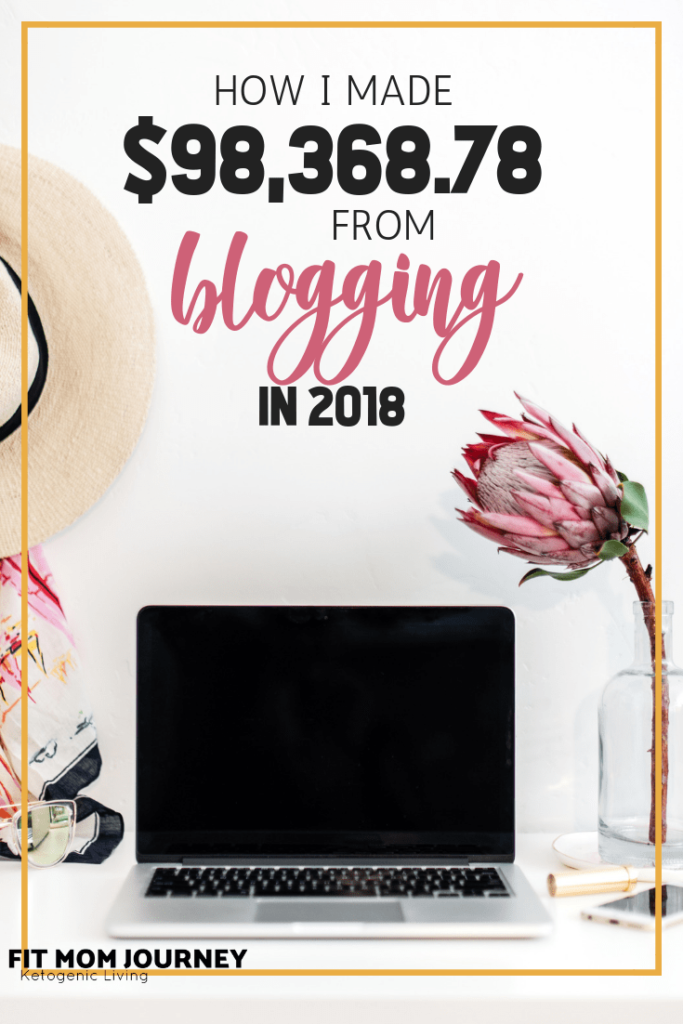 ---
How I Made $98,393.92 by Blogging in 2018
Hi There! Gretchen here, with Fit Mom Journey's 1st ever annual blog income wrap-up.
When I started blogging way back in 2012 on a personal finance blog, I was desperately hoping that I could earn just $100/month, which would greatly help my new family. I was working in a windowless office for 10 hours a day, pregnant, and absolutely hated where I saw my life heading.
Fast forward to today and, and in 2018, I made $98.368.78 from blogging. That income is mostly from Fit Mom Journey, but I have a little bit of income coming in from 2 other, smaller blogs as well.
In truth, the income from blogging has been a blessing. We are more than halfway through paying off $96,000 of consumer debt, and have been able to travel, I have been able to be home with and homeschool my daughter, and most importantly, I am excited about our future.
START A PROFITABLE BLOG IN 5 STEPS – FREE COURSE!
Have you always wanted to start your own blog, but you're not sure where to start? I am a huge believer in blogging, since it brings in more than $120,000/year to our family, and has enabled us to take amazing vacations, give generously, and save for the future far and above what we would be able to do on my husband's salary alone.
I wrote this course to show you how quick and easy it is to start your own blog, so you can making a profit with yours too!
I've been working on this course for a long time – and I am so excited to share it with you now!
Not only will I walk you through every step to getting your blog up and running, I'll share my best methods for making money, so you can earn and income from your blog too…
Get the 5 day email crash course now. Just tell me where to send it below!
I don't want to give the impression that I started Fit Mom Journey and 2 days later I was making $10,000/month. In fact, it was about as far from that idyllic story as you can get.
The first year of blogging I was all over the place. My writing wasn't great, my blog didn't have structure, and I changed my logo about 7 times, I think.
The hardest part though, was staying true to myself, my story, my voice, and not selling out just to make a buck.
During the next 2 years (right up until starting Fit Mom Journey) I realized that I while I enjoyed personal finance, my goals were shifting. I built my personal finance blog up to about 200,000 page views per month, and about $5,000 a moth in income.
But I was starting to enjoy blogging about finances less and less, moving toward blogging about homeschooling, home management, and our life on the road!
During year 3 of my blogging journey, I started Fit Mom Journey, which was originally a recipe blog for Trim Healthy Mama, and as I transition to (and had a lot of success with) the Ketogenic Diet, I realized I had a huge passion for Ketogenic Cooking, and I transitioned this website to Ketogenic Recipes.
As it turns out, I am awesome at creating Ketogenic Recipes!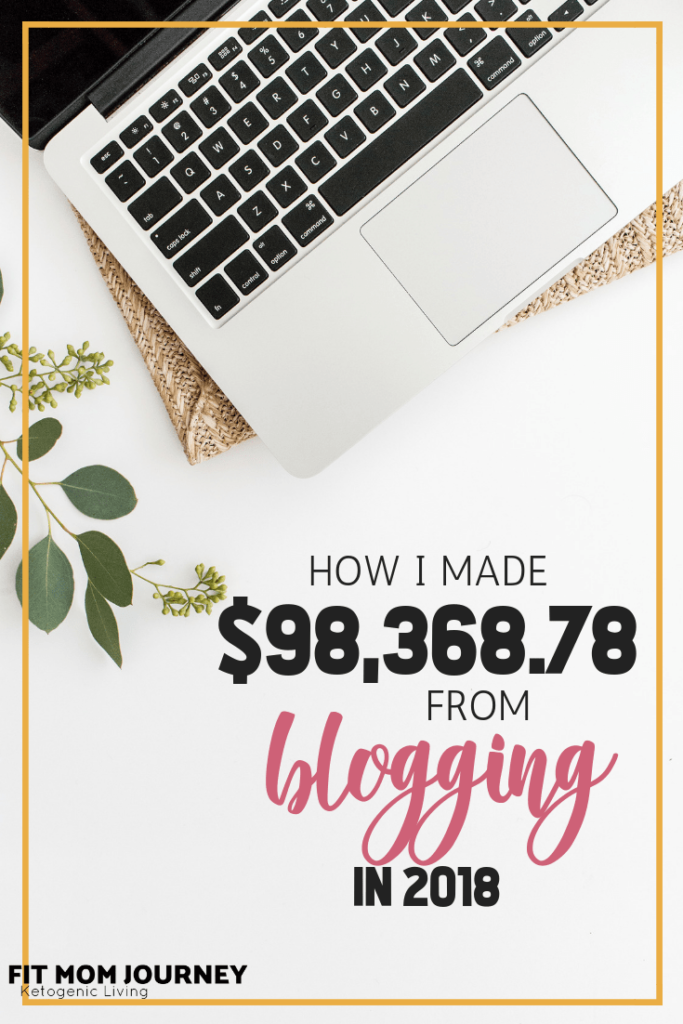 A quick note about my personal finance blog: although I am actively blogging there, and it makes me about $1,000/month, this site is low on my priority list. The Ketogenic space has taken off, and until it slows down my priority is here, at Fit Mom Journey.
So, to give you a picture of my crazy journey, let's break down this timeline very quickly:
2012: start my personal finance blog. Build it to 25,000 pageviews per month
2013: Take

Elite Blog Academy(EBA)

, spending everything my blog had ever made
2014: Use the tactics in

EBA

to build my blog to 200,000 monthly pageviews, and $5,000/mo in income
2015: Start Fit Mom Journey as a Trim Healthy Mama Recipe Blog and did not apply EBA tactics
2018: My first 6-figure year! (ok fine, I was $1,200 short)
2019: My first real Six-Figure Year
Having a six-figure year has been a goal of mine ever since about year 2 of blogging, when I realized that you can actually make real money.
But that money doesn't come without a LOT of nights and weekends stuck behind my laptop, answering emails, testing recipes, editing graphics, responding to comments on social media, and any of 100 daily tasks that I perform as a blogger.
And all without getting paid.
At least in the beginning.
So, while I am very happy to be able to write this report today, what the numbers don't show are all of the unpaid hours, the projects that didn't pan out, and the years that it took to get here.
I want to make sure to paint a realistic picture of blogging for you, so if you decide to start your own blog, you don't expect overnight success.
Blogging is a long-game, and you CAN make quite a bit of money with it, but you have to put in the work first.
How I Made $98.368.78 by Blogging in 2018
2018 was a great year for my blog. Although I was disappointed that I didn't quite make it to $100,000, I'm going to call this year a win and be grateful that I got so close!
Here was what my blogging income looked like month by month:
Total Income for 2018: $98.368.78
These numbers are gross, which means I still have to pay expenses and taxes out of the income. In total, I take home about 70% of my gross income after paying expenses and taxes.
One of the wonderful parts of running an online business – a blog – is that I am able to keep expenses very low. Most months I only have between $500-$700 of expenses, and then taxes take a big chunk too.
Most of the money I made in 2018 was from Advertisements. When I first started blogging, I used Google Adsense and manually placed ads on my site – and honestly made very little money. But once my page views were over 25,000, I applied for Mediavine, and since then my views and income have skyrocketed.
In the beginning, though, most of the money I made was from affiliate sales. Affiliate sales are when you make a percentage for selling someone else's product to your audience. This still makes up a large chunk of my income, but it definitely ebbs and flows from month to month.
The Best Investment is Yourself
The biggest thing I've learned in the last 6 years, though, is that the best investment is always myself. Remember my crazy blogging timeline?
When I first started blogging, it was honestly in hopes that I could make just $100/month from it. I knew that other bloggers were making money – some making six figures per MONTH – and I just wanted a tiny little piece of that pie to help my new family out.
As I started to build an audience, I started to get a taste of a good income from blogging when I was making $5,000/month with my personal finance blog.
But I cannot understate the value of getting good, solid blogging information. This was exactly why I decided to take Elite Blog Academy – I was in the first class to ever enroll. Ruth Sukoup, the author of the course has been making MILLIONS from her blog for years, and the knowledge that she shares in EBA is the gold standard when it comes to blogging.
Taking EBA was the thing that skyrocketed my page views and income:
My first year blogging I made about $1,200
My second and third years blogging I made about $60,000
My 4th year blogging I started making income from 2 blogs (but I was letting one dwindle due to lack of interest) which was about $75,000
My 5th year blogging I made just shy of $100,000
And I am currently in my 6th year of blogging, expecting to make $120,000
As you can see, ever time I invested in myself, in learning, and committed myself to applying that knowledge, my income and pageviews skyrocketed.
One of the most valuable things I have learned is the power of education. I've learned to invest in myself, because the results have made me so much more money than courses have cost me. By investing in myself I have been able to make far more money blogging than I would have without investing in myself. That is why I recommend starting very inexpensively, running some ads from Google Adsense, and then using that money to investing in better resources.
Here are the courses I recommend:
These courses are all amazing, and if you are ready to start, grow, and make a serious income with your blog, I suggest investing in all 3, starting with Elite Blog Academy.
Almost everything I know about the foundation of blogging I learned from Elite Blog Academy:
Setting the content foundation
Structure the blog
Strategies that stand the test of time
Social Media Planning and strategy
Website, SEO, and technical help
and moe!
Just an FYI: Elite Blog Academy enrollment opens just once a year, for 5 days only. The next enrollment is scheduled for March 4-9, 2019. For your best chance at securing a seat, I encourage you to join the waiting list now, as space is limited. When you join, you'll also get access to the EBA Blog Structure Blueprint, so you can start organizing your blog right away.
After Elite Blog Academy, I enrolled in Food Blogger Pro to learn some of the more advanced tactics behind food blogging, and Pinning Perfect to help me spend less time and be more effective with my pinning strategy.
Side note – here are some of my favorite blogging resources:
Here's are some of my favorite FREE blogging resources:
Year In Blogging: 2018 Breakdown
I've gone over high-level numbers, but if you like to dig deeper, here I am going to break down my income even further. Here's what I'll cover:
Income: by month, and by source
Traffic
Email Marketing
Social Media
What Worked & What Didn't
2018 Income
I made $98.368.78 in 2018.
The chart below shows the breakdown of income by month,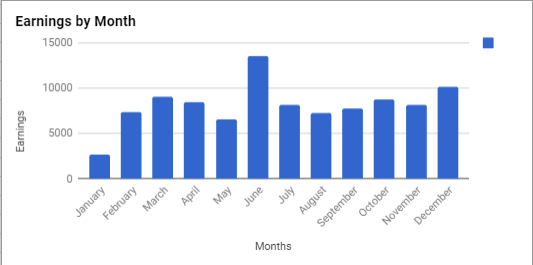 Expenses
My expenses totaled $12,400 for 2018.
So my net income (Income – Expenses) was $85.9k.
This net income is what I pay taxes on. Generally, I set aside 30% of my net income for taxes (due to a complicated tax situation and lots of overtime that my husband works).
In general though, it is best to set aside about 25% of your net income for taxes. You will probably be left with a some left over, but I always prefer to overfund my tax account than scramble at the last minute to come up with tax money.
Traffic
In 2018, I had 5.2 mill pageviews.
The nature of a Ketogenic recipe blog is that traffic is highest in the first quarter (January – March), and then slowly heads downward during 2nd – 4th quarter. My highest month was almost 700,000 page views, and my lowest was 250,000 page views. I am very happy with these numbers, and so far I am shaping up to have even high page views in 2019.
My traffic sources are split between a few sources:
Social: 62.5% (92.5% Pinterest, 7.5% Facebook, Instagram, etc)
Organic (search traffic): 24.9%
Direct Traffic: 11.5%
Other (Referral, Email, etc): 1.1%
About half of my traffic comes from Pinterest. My initial strategy came from Elite Blog Academy, who created a Pinterest strategy with Kate Ahl, the owner of Simple Pin Media. Elite Blog Academy is the best place to start for all things blogging, traffic, and strategy.
When I wanted to take things to the next level, I took Pinning Perfect and implement everything in it. I highly recommend this course if you are looking to drive more traffic with Pinterest.
Email Marketing
I hit 20,000 subscribers in 2018, but I had never cleaned my list of inactive subscribers, so I am doing that in January 2019. I expect that number will be cut in half when the cleaning is complete and I will make removing inactive subscribers a monthly task.
If you want to learn more about the list cleaning process, I wrote a full tutorial on starting an email list right HERE.
I used ConvertKit the entire year for email marketing. It is my favorite email marketing service for blogging.
Takeaways from 2018
What worked, what didn't, and what I learned!
Upgrading my Theme
A WordPress theme is basically a pre-written design. I use themes from Restored 316 Designs. Their designs are beautiful, responsive to mobile traffic, and easy to customize.
In the beginning of 2018 I simplified my theme and logo, and stuck with them for the entire year. Once design was handled, I focused on creating recipes and resources for my audience instead of obsessing about design.
You win at what you focus on, and so even though I am always looking to improve my website design, I knew I had to put more effort into recipes and marketing than in frivolous things like design if I wanted to be successful.
Free eBooks and Resources
In 2018, I launched a few free printables, cookbooks, and PDF's:
Keto Quickstart continues to be my most popular lead magnet, and has lead to more than 10,000 subscribers.
A close second though, is The Keto Holiday Cookbook, which I release in October 2018. In the first 48 hours, it was downloaded more than 3,600 times, and it is closing in on 10,000 downloads very quickly.
Along with those launches, I released a Product Launch Printable and tutorial, which you can download for free right HERE. I'm not perfect at launching, but I've had some very successful launches and I'd love to share what I've learned with you!
Investing in Myself
I will keep saying this: the best investment you can make is in yourself. Each and every time I worked on myself – first with Elite Blog Academy, then with Pinning Perfect, and finally with Food Blogger Pro – I saw marked improvements in both my traffic, strategy, and income from my blog.
Elite Blog Academy

, in fact, has paid for itself more than 1,000 times over, and I couldn't be happier that I took a risk and invested in it.
EBA taught me that instead of writing content that I wanted to, I focused on serving my readers, meeting them where they're at, and connecting with them on a personal level. I redid my marketing strategy based on the Irresistible Email course (found within Elite Blog Academy) which started engaging so much more of my email list, and resulted in increased affiliate sales.
It also resulted in my refining my lead magnet and monetization strategy with my end goals in mind (I have a goal of creating my own products and workouts to go along with them).
Because I'm so happy about the success I've had because of Elite Blog Academy, I have to mention that enrollment for the course opens only once per year, for 5 days only. The next enrollment is scheduled for March 4-9, 2019. For your best chance at securing a seat, I encourage you to join the waiting list now, as space is limited. When you join, you'll also get access to the EBA Blog Structure Blueprint, so you can start organizing your blog right away.
Driving Traffic From Pinterest
About half of my traffic came from Pinterest this year (and almost another half came from loyal readers who navigated directly to my site – yay!) but I believe there is always something to be learned – especially with a platform that is evolving as quickly as Pinterest is.
So I enrolled in Pinning Perfect, a course that came highly recommended. And although I am not completely through it since time got away from me a little bit, I have seen a lot of success with the strategies found in the course so far!
It has taught me things I didn't know, given actionable strategies, and is always being updated with current trends and changes.
FYI: Pinning Perfect IS open for enrollment year round and I highly recommend it.
Learn about about Pinning Perfect right here.
Final Words
One of the things I've been working really hard on within myself during the last few months of 2018 is a mindset of gratitude.
Since we're in the trenches of paying off debt, we've had to cash flow transmissions, real estate taxes, almost $25,000 of estimated tax payments, dog expenses, and more than $4,000 of other car repairs.
And even though we were able to 100% cash flow all of those things with the income from this blog and STILL pay off more than $38,000 of debt (not including minimum payments, this is only the extra!) I found myself becoming bitter that we weren't able to do more.
So this fall I decided to just be grateful.
Grateful for this blog, the income it produces, and the fact that I love working on it.
Grateful for you, just for reading this, and every single person who reads a recipe, likes a social media post, shares, comments, or forwards and email. Each and every set of eyes that touch my content I am incredibly grateful for.
I am a worrier by nature, and this shift has been a struggle for me.
But I'm finding that intentionally having a gratitude mindset has made me happier, more creative, more productive, and – not to be repetitive – grateful! We have so much to be thankful for!
Mostly though, I am thankful for YOU. I cannot even put into words how much I appreciate each and every one of you.
So from the bottom of my heart:
Thank you.
xoxo,
Gretchen
---
---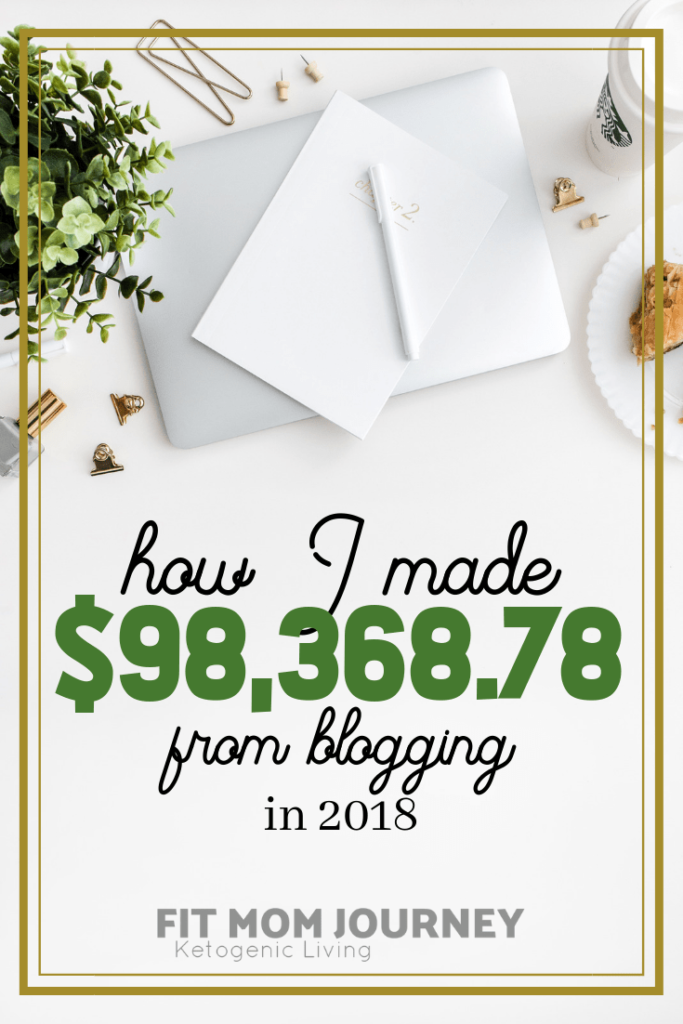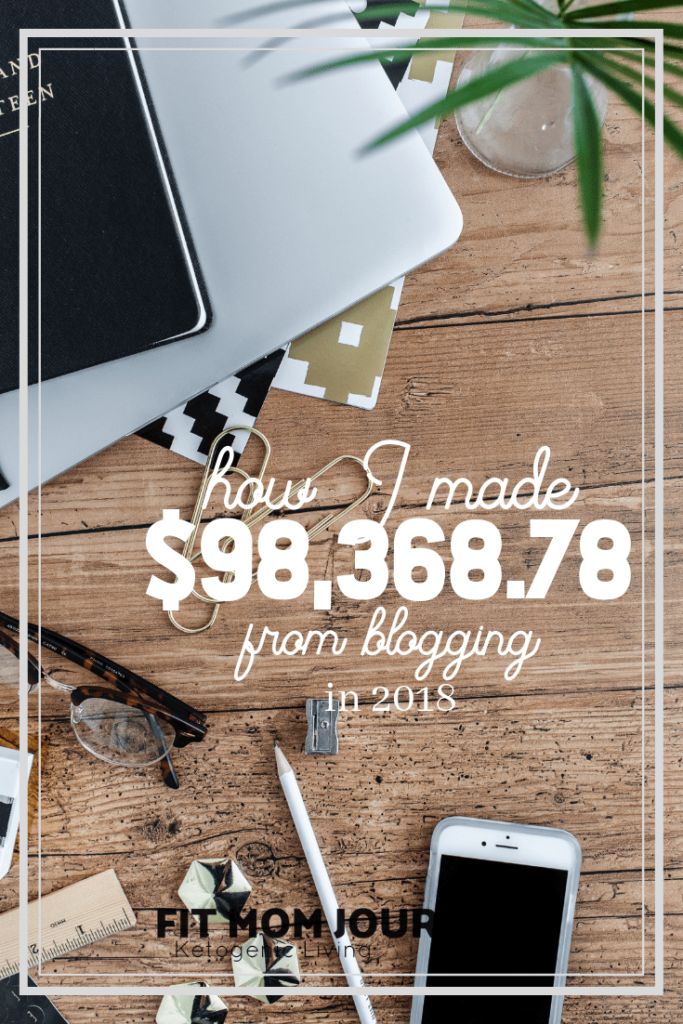 This post may contain affiliate links. See my disclosures for more information.