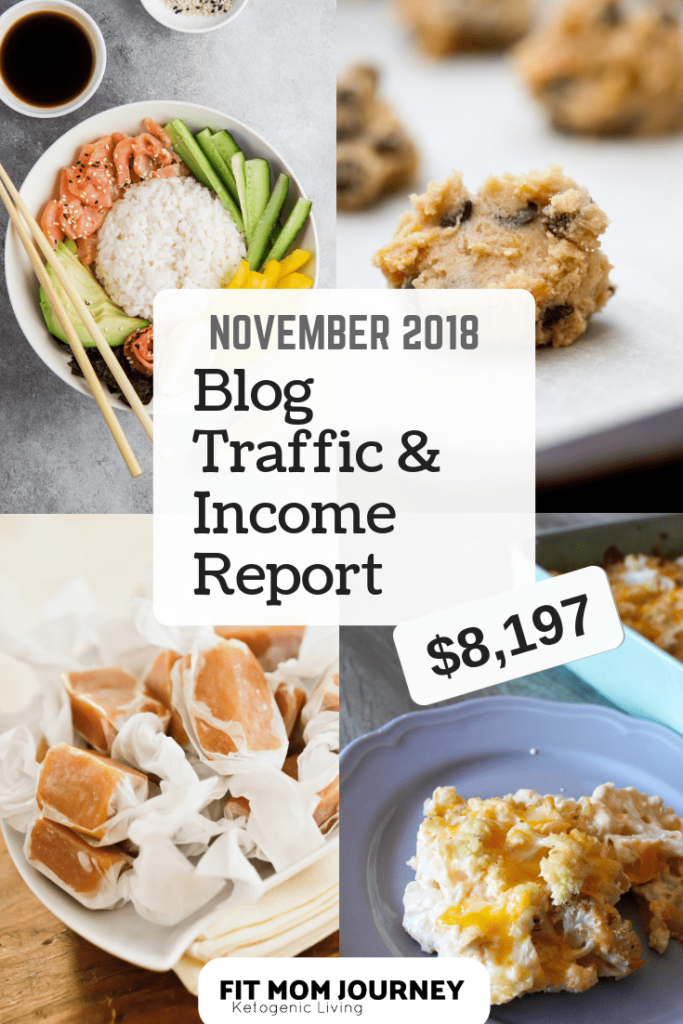 ---
November 2018 Blog Traffic & Income Report
Hey There,
Gretchen here, with Fit Mom Journey's 15th income report! Over the course of these reports, I've written them in many locations – from Disneyland, to more remote locations like Missouri State Park Campgrounds.
While the places I work change very frequently – in November we were only home for 8 (!!) days, the ability to be able to give back in the form of healthful recipes no matter where I'm working is not lost on me. My goal is to provide you with the best ketogenic recipes and resources, and I love that I'm able to do so.
Before I jump into November's numbers, there are a few things I want to make clear:
Creating an income from a blog takes a lot of hard work.
If your game plan is to create a hobby blog that you only spend a couple hours a week on, that's wonderful, but it probably won't produce a worthwhile income. Or, it may take a VERY long time to get there. There are YEARS of behind-the-scenes working hours behind Fit Mom Journey, for which I did not get paid, that have allowed the income you're seeing in these reports to become possible.
It is absolutely possible to create a blog that produces a sustainable and rewarding income.
Just do a search on Pinterest or Google for "blog income reports" and you'll find bloggers all over the place making anywhere from $100 to $100,000 monthly from their blogs. Even though there are more blogs on the internet than ever before doesn't mean you can't make your mark – and make a profit.
I've put in years of work that I didn't get paid for.
Fit Mom Journey is now 4 years old, but it's only in the last 24 months that I've started to make more than $1,000/month. Before that, I was chugging away, creating recipes, images, and doing marketing with very little rewards. Keep that in mind if you're looking to start a blog,
Creating a profitable blog is absolutely possible, but you need to go into it with your eyes wide open about the sheer amount of work involved.
If you've been wanting to jump into the world of blogging, or you've been dreaming of creating a blog that actually makes an income, then I can help.
START A PROFITABLE BLOG IN 5 STEPS – FREE COURSE!
Have you always wanted to start your own blog, but you're not sure where to start? I am a huge believer in blogging, since it brings in more than $120,000/year to our family, and has enabled us to take amazing vacations, give generously, and save for the future far and above what we would be able to do on my husband's salary alone.
I wrote this course to show you how quick and easy it is to start your own blog, so you can making a profit with yours too!
I've been working on this course for a long time – and I am so excited to share it with you now!
Not only will I walk you through every step to getting your blog up and running, I'll share my best methods for making money, so you can earn and income from your blog too…
Get the 5 day email crash course now. Just tell me where to send it below!
With all of that being said, here is what we will cover in November 2018's report:
Traffic Overview

Income Overview

Takeaways

Note: Some of the below links are affiliate links. All of the products listed below are products and services we've used before and/or are currently using. If you have any questions about our income or expense, feel free to leave a comment or contact us via email and we'll be happy to reply.
TRAFFIC BREAKDOWN
Below are some screenshots from Google Analytics for the month of November 2018
Traffic Overview

Top 10 Traffic Sources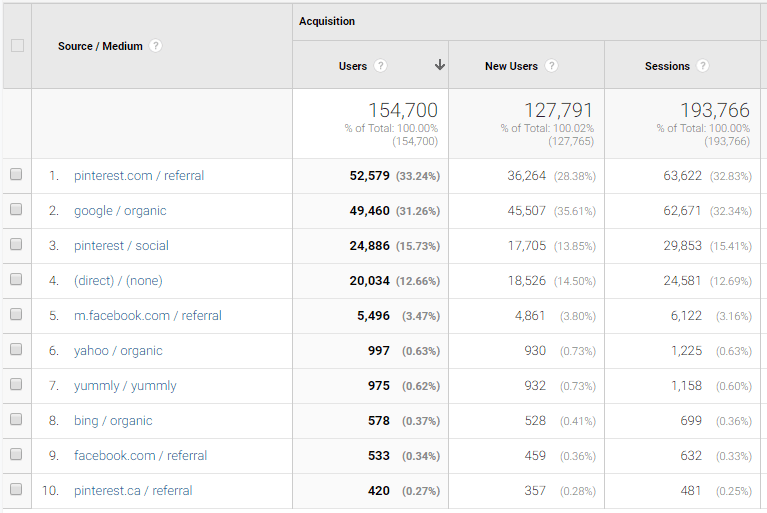 Mobile Traffic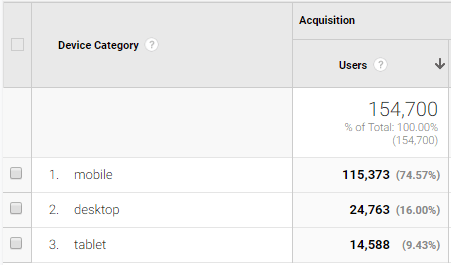 INCOME
Mediavine: $7,239.65

Amazon Associates: $273.85

Perfect Keto: $139.53
Ketologie: $57.18
Share A Sale: $55.60
Lakanto: $284.55
MiloTree: $20.00
ConvertKit: $8.70
Monumetric: $25.38
Ebates: $25.00
Smart Baking Company: $2.98

Miscellaneous Affiliates: $64.44
TOTAL INCOME: $8,196.86
If you are interested in starting a blog of your own, I created a step-by-step 5-day email course that will help you start a blog for only $3.95/month. With that low pricing, you will receive a free domain name if you purchase at least 12 months of hosting. Starting a blog has been one of the best thing I've ever done – and I'm NOT technical. Set yourself up for success with an inexpensive, self-hosted blog, and my 5-Day Email Course.
EXPENSES

STARTING AN EMAIL LIST AS A NEW BLOGGER
They say an effective way to start an article is to use a scare tactic, so here's one:
Did you know that your traffic from Facebook, Pinterest, Instagram, Twitter, and even search engines such as Google could end completely one day?
It can happen.
Search Engine algorithms have changed before, making bloggers lose 2/3 of their traffic.
StumbleUpon shut it's doors recently, and it was sending me a few hundred views each day.
And with all of Facebook's troubles, they could definitely shut their doors – or at the very least tank your traffic from it.
Are you scared yet?
While blogging is amazing we, as bloggers, have to be aware that things could change at the drop of a hat, leaving us with no traffic, and no money.
This is why your email list is so important.
Once someone subscribes to you list, their information is yours.
Ok, that's a bit dramatic. You cannot sell their information or do whatever you want, but you CAN point them to your website with every email – and it's totally ethical and ok to do so!
Why You Should Start a Mailing List as a New Blogger
Find Your People
"Your People" are your followers. They are the people who like you, your writing, and your content so much they decided to hand over their email address to get more from you.
They want to get to know you more.
Bloggers can share more personal things with their email list. it is exclusive, and as such you can share exclusive information, tips, and even coupon codes with them.
I know some of the blogger's lists that I'm on I absolutely LOVE. They share details of their personal lives, more content than you can find on their blog, and I feel as if I get to know them on a personal level.
So an email list not only shows you the readers who absolutely adore you, it allows you to get to know them better, and vice versa.
This builds a connection between you and your mailing list, which creates raving fans and loyal followers.
Your Email List is YOURS
Remember the scare tactic I used above?
Most of your sources of traffic could fail without any notice. It's unfortunate, and a bit scary, but it's our reality as bloggers, so we have to prepare for it.
The best way to do this is through a mailing list.
Your followers on Pinterest, Facebook, Twitter, and Instagram, while they may bring you tons of traffic and engagement, they do not necessarily translate into income.
The individuals on your mailing list are the only thing you will invest time into that you can GUARANTEE will result in income.
You Learn Your Readers
An email list can help you understand the wants & needs of your reader. By tracking which links they click, which incentive gets the most downloads, and what you can help you with, you get a crystal clear picture of who your typical reader is – and then you can meet their needs even better.
How can you get to know your subscribers better?
Ask an open-ended question to start a discussion
Create a survey to ask them about their greatest challenges within your blog's niche
Tailor your content to their needs and wants
When you learn your audience and serve them better this helps you.
For example, my audience struggles with on-the-go solutions for Keto Foods. So, when I find an awesome company that makes a Paleo, Keto, nutrition bar, I ask that company to give my audience an exclusive discount as well as an affiliate commission for me, and then I share that with my mailing list.
Because I solved a problem for them, they will buy the bars, resulting in a discount for them, and an affiliate commission for me.
See how helping your mailing list helps you?
Ok, so no you know why having a mailing list is so important, but how do you go about starting and building your list?
HERE'S EXACTLY HOW TO GET STARTED.
It is because of YOU that I can call Fit Mom Journey that platform that it is today. Thank you, from the bottom of my heart, to everyone who comments, shares, tweets, repins, and even reads my emails. I am so thankful for you!
xoxo,
Gretchen
---
---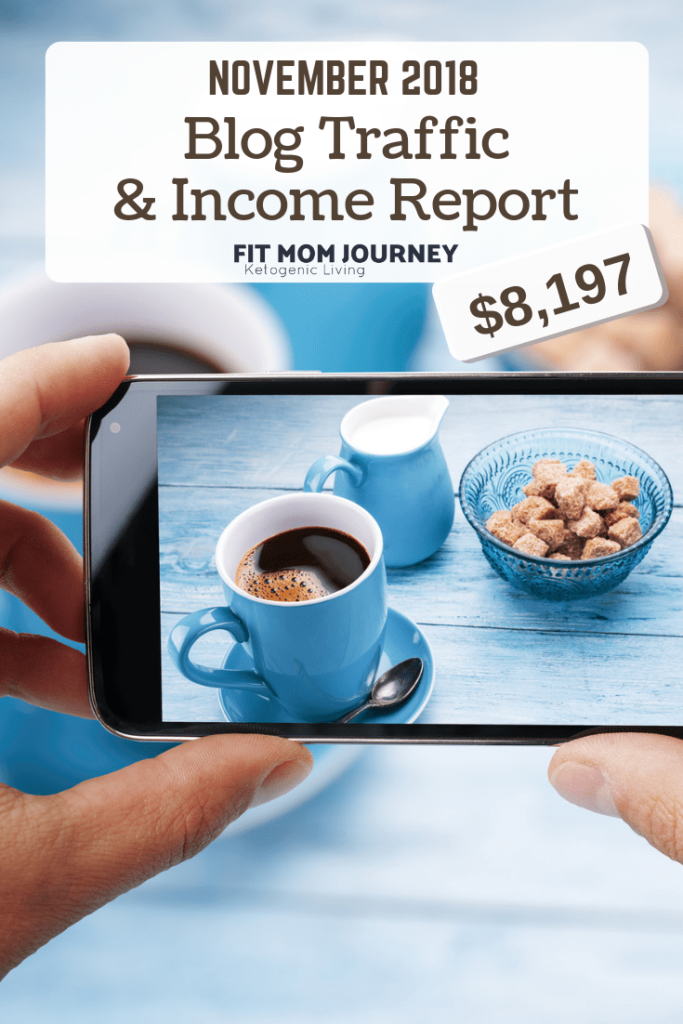 This post may contain affiliate links. See my disclosures for more information.