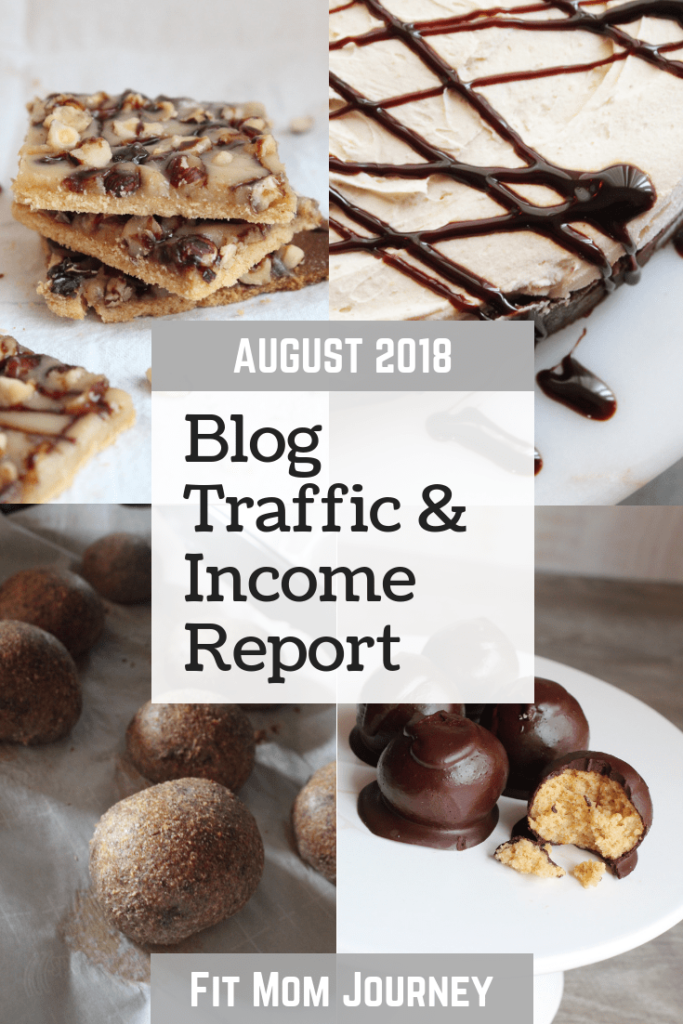 ---
August 2018 Blog Traffic & Income Report
Hey there!
Gretchen here, with August 2018's Blog Traffic & Income Report for Fit Mom Journey.  
This is my 12th (!) income report here at FMJ.  You can see the very first report here, or all my income reports on this page.
I can hardly believe it's been a year of sharing these reports.
In that time, income at Fit Mom Journey has gone from about $1,200/month, to more than $13,000 a month.
But with that being said, it is important to know that I actually bought the domain name www.fitmomjourney.com almost 3 years ago, and I worked on it for almost 2 years before I started making any income that I felt like was worth sharing.
All of this to say that blogging is a marathon, not a sprint.
It's cliche, I know, to tell you to take things slowly, think them through, and enjoy the journey more than the results, but that's exactly what you should do.
Creating a blog that sustainably generates more income than I ever earned in an office is not the result of luck.  Instead, it is the result of patience, perseverance, strategy, and focus.
Results didn't happen overnight.
Instead, we've seen measurable increases in traffic and revenue month over month.
I like to use the analogy of a baseball game when it comes to the strategy behind building a blog.
We all LOVE to see home runs (viral stories and recipes) but the reality is that they're few and far between.
A better strategy is to put together hundreds of singles and doubles (articles that get about 10,000 page views per year) that together equal nearly a million page views each month during the high season, and 400,000 – 600,000 page views during the lows.
Not only does this lead to more steadily growing traffic over time, it's an almost foolproof strategy for winning.
The day-to-day of running a food blog isn't glamorous.  It's answering and sending lots of emails and social questions.  It's writing, and editing, and photographing, and of course cooking.
Beyond the mundane, I am unbelievable grateful for for the platform here at Fit Mom Journey, and I am careful not to paint a picture that any of this is easy.  It's a blessing, yes, but never easy.
The good news is that because of this platform, I can give you access to everything you  need to duplicate my success. The cost of entry to start a blog is incredibly low. You can actually start for free, and then about $60/year.  
So cheap.
You can do this.
You have something of value to add to the conversation on the internet.
You can figure out the technical side (if I can, believe me you can)
You can press publish.
You can do this.
Will success happen in an instant?  No.
But is it absolutely achievable?  YES.
My goal with these reports is always to help. To show you the behind-the-scenes, the nitty gritty, the details of how I've built this, how it sustains over time, and hopefully encourage you to build your thing, whatever your thing may be.  Because believe me, whatever you're passionate and excited about, there are others passionate and excited out there too – and you can build your business on that!
Let's jump into August's numbers….
Here's what we will cover in this months report:
Traffic Overview

Income Overview

Takeaways: HOLIDAY COOKBOOK, EMAIL OPEN RATES, AND FACEBOOK ADS.

Note: Some of the below links are affiliate links.  All of the products listed below are products and services we've used before and/or are currently using.  If you have any questions about our income or expense, feel free to leave a comment or contact us via email and we'll be happy to reply.
TRAFFIC BREAKDOWN
Below are some screenshots from Google Analytics for the month of August 2018
Traffic Overview

Top 10 Traffic Sources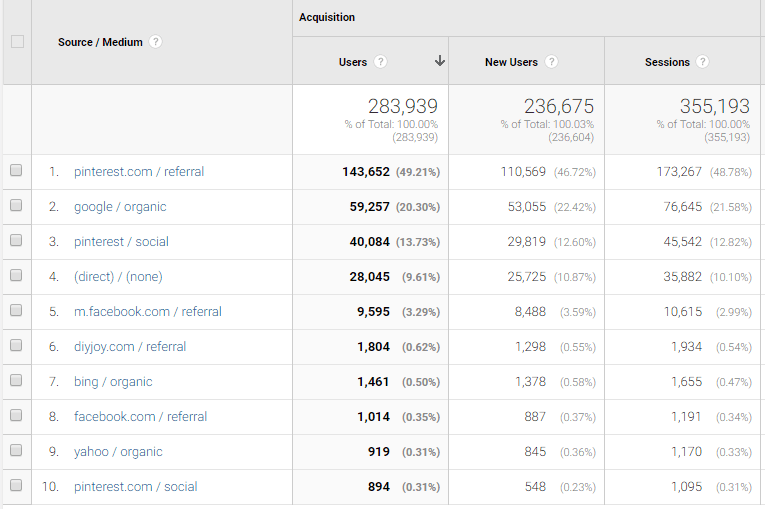 Mobile Traffic

INCOME
Mediavine: $6,020.62

Keto-Check: $5.78 <<— From My Keto Mojo Reviews & IG Posts

Amazon Associates: $419.13

Perfect Keto: $369.64

Google: $113.47

$5 Meal Plan: $4.50

Mother's Lounge: $66.00

ConvertKit: $8.70 <<— From My Email Newsletter Tutorial

Monumetric: $36.59

Plan To Eat $1.00

Love You Foods: $16.99 <<— Get you some F-Bombs!

Ketologie: $54.87

eBates: $100
TapInfluence: $22.50
Total Income: $7,243
If you are interested in starting a blog of your own, I created a month-by-month tutorial that will help you start a blog for only $3.95/month.  With that low pricing, you will receive a free domain name if you purchase at least 12 months of hosting.  Starting a blog has been one of the best thing I've ever done – and I'm NOT technical. Set yourself up for success with an inexpensive, self-hosted blog, and my Month-By-Month Tutorial.
EXPENSES

HOLIDAY COOKBOOK
Last year, I created 2, very simple ketogenic holiday cookbooks.  One was A Very Keto Christmas, and the other was Keto Easter Cookbook.
Both did very well, but the Keto Christmas had more than 10,000 downloads!
This year, I've been working on my photography, my formatting, and everything else that goes into a cookbook, and I've decided to create (well, I am almost done creating, LOL) a new, comprehensive, Keto Holiday Cookbook.
It will have:
 a complete Thanksgiving dinner, and shopping list

a complete Christmas Dinner, and shopping list

a complete New Year's menu, including drinks, appetizers, and shopping list

a complete Easter menu and shopping list,
AS WELL AS
specialty mix and match menus with shopping lists-

dairy free

gluten free

egg free

and nut-free menus!
Again, this cookbook will be totally free, all I ask is your email address!
The Complete Keto Holiday Cookbook won't be available until October 15th, but you can enter your email NOW to be the FIRST to get it when it goes live right here: Keto Holiday Cookbook
I've also been putting in place a launch plan, which I will share in detail (with a printable!) for this cookbook, even though it's free.
Feel free to sign up for the cookbook if you want, if not, stay tuned for September's Income Report for the full launch plan!
A/B TESTING EMAIL SUBJECT LINES
One thing I've been working really hard on is A/B testing email subject lines for higher open rates.  
My email list is a powerful tool, boasting almost 19,000 email addresses, and as time has gone one, I've noticed my open rates getting higher and higher.
However, there is always room for improvement.
For those of you who aren't familiar, A/B testing is like a taste test.
In cooking – and especially in writing a cookbook – I'll often create 2 different version of the same recipe with different ingredients, spices, and methods, trying to find the one that tastes the best and is the easiest to for my readers to re-create in your own kitchen.
The same is true with A/B testing.  You're trying to find out is version A or version B of a headline converts to an "open" better.
You do this by showing 50% of your audience headline "A" and 50% of your audience headline "B"
Interested to see how I"m testing A/B headlines in my email and my photographs?
Check out my detailed articles:
How To Use A/B Testing to Increase Your Click-Through Rates
FACEBOOK ADS
For those of you following along, I've been gently dipping my toe into Facebook ads.  I've barely scratched the surface of what Facebook Ads can do, but that's because I've only been utilizing 2 types of ads:
Boosting Posts

Page Promotion
In reality, I've been investing very little into these two types of ads, but:
I've broken down exactly how they can benefit you

How I'm using them

How much money I'm investing

And, how much each click, like, and engagement has cost me over the course of experimenting with these ads
And its all in this article!
Every single time I write an income report, I am acutely aware that Fit Mom Journey is only the platform it is because of you.  Thank you so much for reading my recipes, making them, tagging me in posts, and allowing me into your home in the form of food that you share with family and friends.
Each month the income that this website produces is such a blessing to my family, and I am so very grateful for each and every one of you
xoxo,
Gretchen
---
Want to get these blog income reports delivered straight to your inbox? Sign up here:

---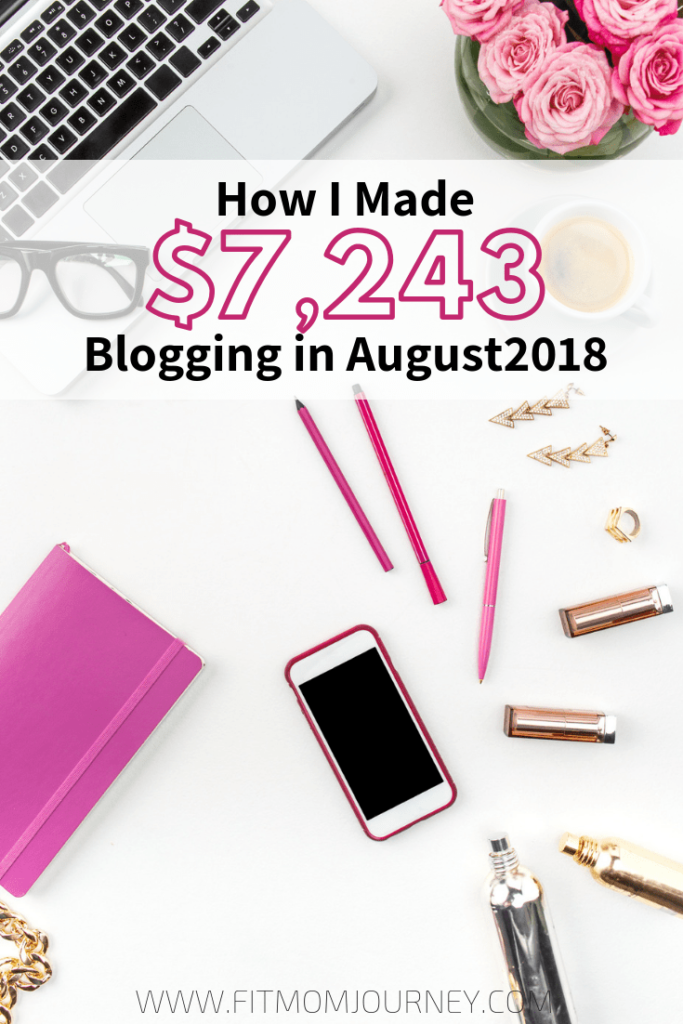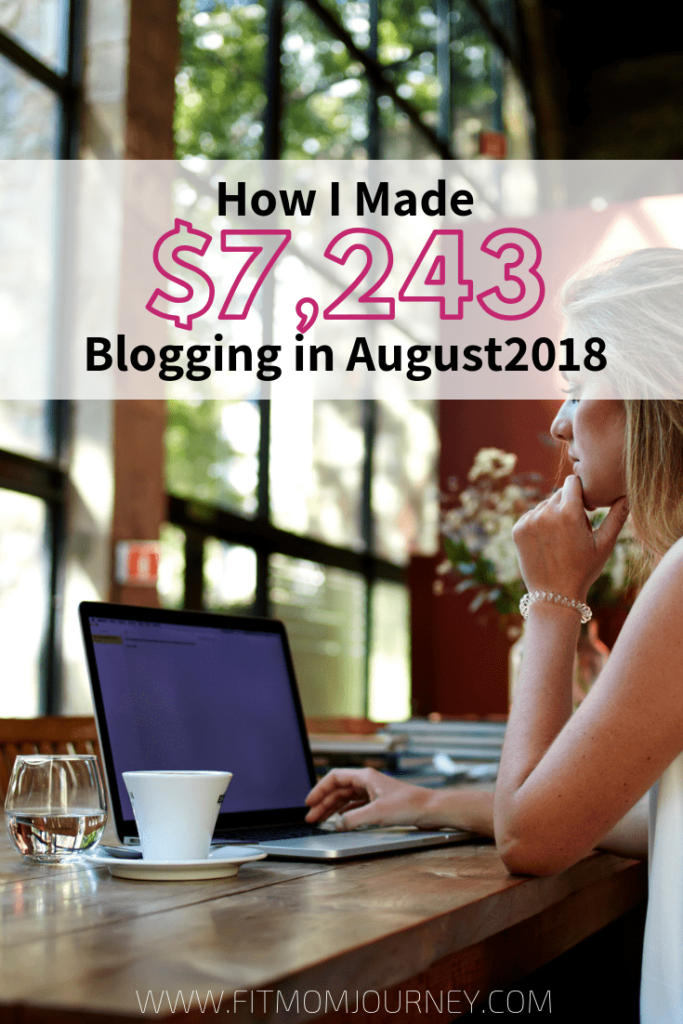 This post may contain affiliate links.  See my disclosures for more information.