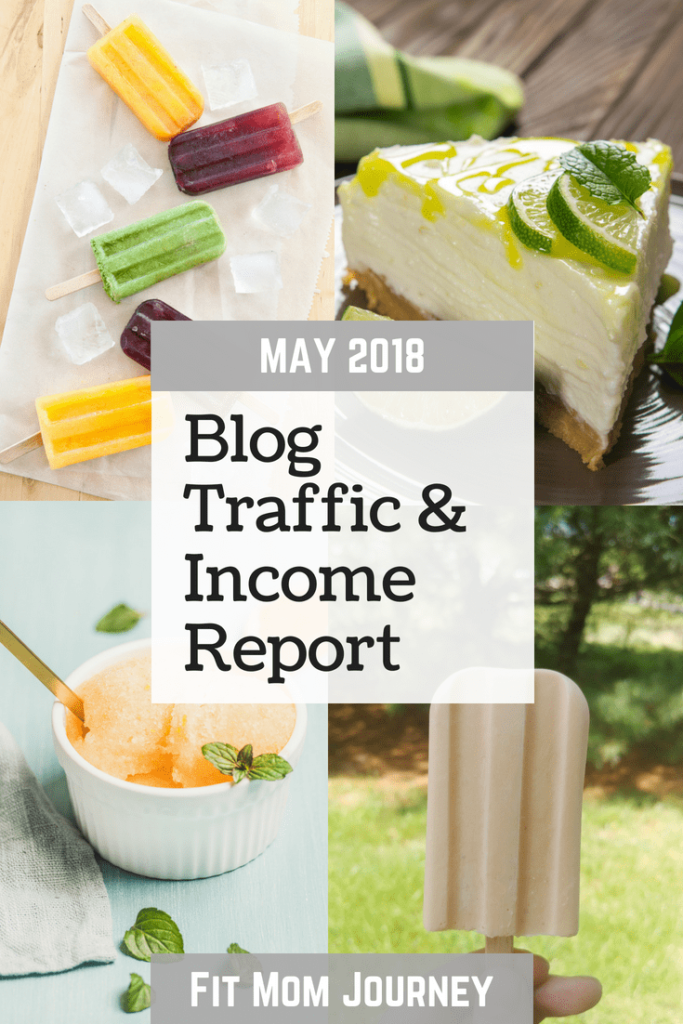 ---
May 2018 Blog Traffic & Income Report
Hey there!
Gretchen here, with May 2018's Blog Traffic & Income Report for Fit Mom Journey.  
This is my 9th (!) income report here at FMJ.  You can see the very first report here, or all my income reports on this page.
I do this for a couple of reasons.  
The first is that I think it's important to step back, evaluate, and regroup.
It's a time to gather up all the number, the strategies, and the thought processes and take stock of what worked, and what didn't.  I also like to take this time to make sure that the actions I'm taking on Fit Mom Journey line up with my vision for the website. Is what I'm doing helping people?  Am I providing you all with the best, most up-to-date information?
It's so easy to get caught up in the day-to-day running of the blog, that it's easy to lose track of what it's all about: helping people.
The second reason is that I think it's important to share the struggle.  My first blog (not this one) was a result of financial desperation. I was pregnant, just out of college/in my first job, and so very scared.  It provided our family with the means to get out of debt, save for the future, and let my husband be a stay-at-home parent for the first 1.5 years after our daughter was born.
Fit Mom Journey, though, was created strictly to share: information, recipes, inspiration, and of course the struggle of balancing mom life, family life, health, and work.  The income it's generated has just been a bonus – and a blessing.
My hope is that it blesses you, as well.

But growing a blog isn't without it's fair share of struggles….
Case in point: keeping eyes on the prize when life changes.
I am a very routined person, almost to my own detriment.  I like plans, and when plans change I start feeling anxious, get crabby, and my therapist tells me that I'm not crazy feeling like this. The changes in plans and/or routine makes me feel like this because my brain processes actually change because of how I'm wired.
Simply put, the change in plans gives me anxiety, which makes my brain think and work differently, which is why I can't focus, feel unmotivated and get crabby.
I'm just not myself.
So last month I talked about how I've stopped setting blogging goals as a way to stop triggering my anxiety.  Instead, I've put into place goals that are based on processes and actions items – things I can 100% control – and it feels wonderful and helps settle my anxiety when I accomplish them each day.
But things around our house are changing – and I'm sure many of you are going through life changes right now as well.
My daughter is now home 4 days a week and in pre-k 3 days a week, instead of 5.  We are getting ready for homeschooling in the fall and I'm already thinking through how I will balance it all.  And on top of it all, my husband is in a pretty demanding apprenticeship program which often causes him to work overtime at a moment's notice.  He loves it, and I'm doing my best to be flexible, but sometimes I still struggle.
All this change, while exciting, sometimes triggers my anxiety, which saps my motivation, or causes me to make choices with my website that I wouldn't normally.
But I'm learning how to handle this, which is exactly what I want to share with you.
One of the biggest pleasure of this blog and lifestyle is connecting with you all both here on the website and on Pinterest, Facebook, and Instagram.  In you all, I've found a wonderful communinty that I absolutely love being a part of.
Everything I put into place here on FMJ is with the goal of educating you, even at the expense of losing money.
I've been very open talking about how this website has been a financial blessing and how we are in the process of becoming debt-free, so it is very easy to lose sight of the goal of educating in favor of making more money.
Everything I have learned has, in some way, been taught to me by someone else.  Between Elite Blog Academy, other bloggers, experts, and researchers I love to read and learn, which I try to reflect here in the articles and information I publish.
My whole motivation here is to educate.  
And, if I happen to make a profit in the process, that's wonderful.
But keeping the focus on educating you, my reader, helps me to stay motivated and make excellent decisions even when my anxiety is high.
Focusing on education dictates the action-specific goals I set for myself, and so far it's working.
So, if you struggle with goals, motivation, and/or anxiety, I highly suggest you check out last month's income report for specific information about how to set action-based goals like I do, and then set your focus in your business on educating.  No matter what your business, be it a storefront, a non-profit, an ecommerce business, or a blog like this one, there is always an opportunity to educate your customers, and they will ALWAYS thank you for it.
With that in mind, I would like to hear from you.
Sir Isaac Newton said,
"If I have seen further, it is by standing on the shoulders of giants."
Those giants aren't experts, they are YOU.
Readers are the giants whose shoulders I've been standing on, and in light of focusing on education, I would like to hear what's working for you.
I haven't set up a crazy form or anything, but instead if you have something you would like to share that IS or IS NOT working for you, please just scroll to the bottom of the page and leave a comment.  
What helps you be your best self every day? Is there a specific self-care action items you feel others would benefit from?  Is there a particular blogging or SEO strategy that's working for you right now? Any social media tips that you feel would benefit others?
Have you read a book recently that has changed your business for the better?  Really, anything you would like to share that is helping you in life, business, or career?
As always, I'm going to jump into May's numbers, but please scroll down and leave me a comment – I'm so excited to hear from you!
Here's what we will cover in this months report:
Traffic Overview

Income Overview

Takeaways: Education Over Profit, GDPR changes
Let's take a look at May's numbers….

Note: Some of the below links are affiliate links.  All of the products listed below are products and services we've used before and/or are currently using.  If you have any questions about our income or expense, feel free to leave a comment or contact us via email and we'll be happy to reply.
TRAFFIC BREAKDOWN
Below are some screenshots from Google Analytics for the month of May 2018
Traffic Overview

Top 10 Traffic Sources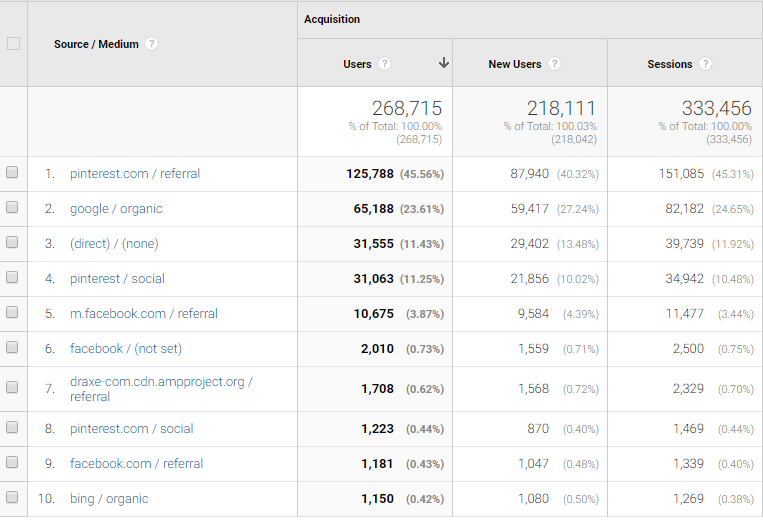 Mobile Traffic

INCOME
If you are interested in starting a blog of your own, I created a month-by-month tutorial that will help you start a blog for only $3.95/month.  With that low pricing, you will receive a free domain name if you purchase at least 12 months of hosting.  Starting a blog has been one of the best thing I've ever done – and I'm NOT technical. Set yourself up for success with an inexpensive, self-hosted blog, and my Month-By-Month Tutorial.
EXPENSES
TOOL OF THE MONTH: EBA FREEBIES
One thing I wanted to highlight this month for all the bloggers out there are all of the freebies from Elite Blog Academy (and they require absolutely NO purchase).
Elite Blog Academy is the class that I took about 4 years ago, which laid the foundation for everything I now know about blogging.
It is excellent.
But in addition to a thorough blogging course, the Elite Blog Academy (EBA) team has put together some amazing resources for bloggers that are downloadable and completely free.
Here, I've put together the complete list of them, so you can pick and choose which ones you want to download – and I highly suggest that you do so.
The Secret Blueprint for Blogging Success
10 Steps To Take When a Blog Post Goes Viral
8 Bad Blogging Habits and How To Break Them
The New Blogger's Guide to Guest Posting
7 Surefire Ways to Boost Your Blogging Income Overnight
Well ya'll, that's it for me this month!  I went ahead and did our takeaway first – and I want to hear from your in the comments!
Every time I write an income report, I have a wash of gratitude come over because I realize that I am here, writing this, because of you.  
I am so grateful for every one of you!
xoxo,
Gretchen
---
Want to get these blog income reports delivered straight to your inbox? Sign up here:

---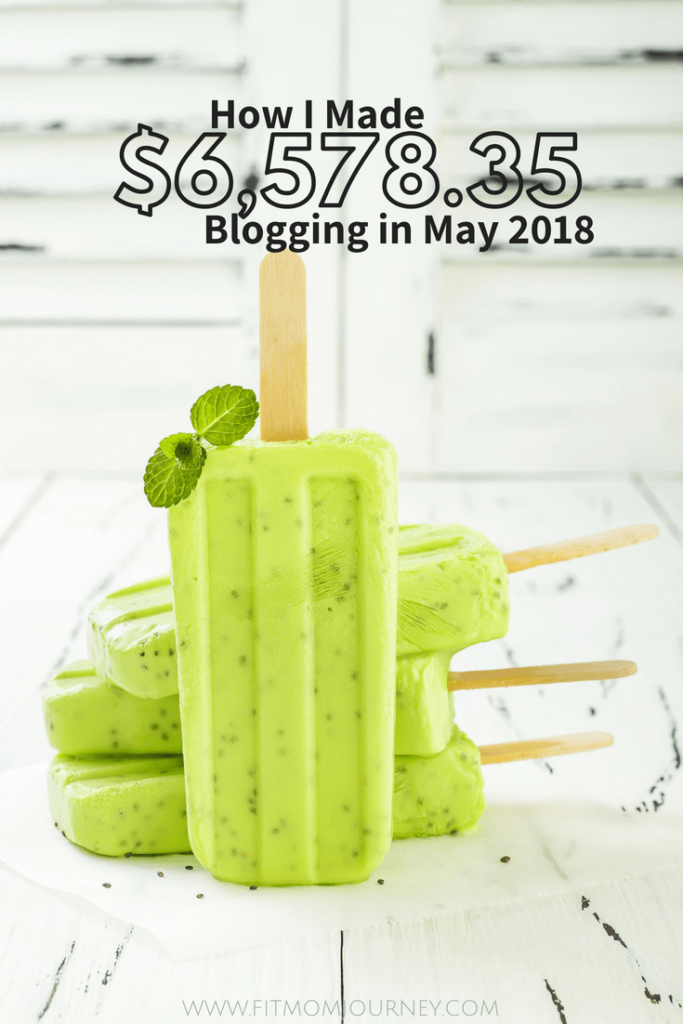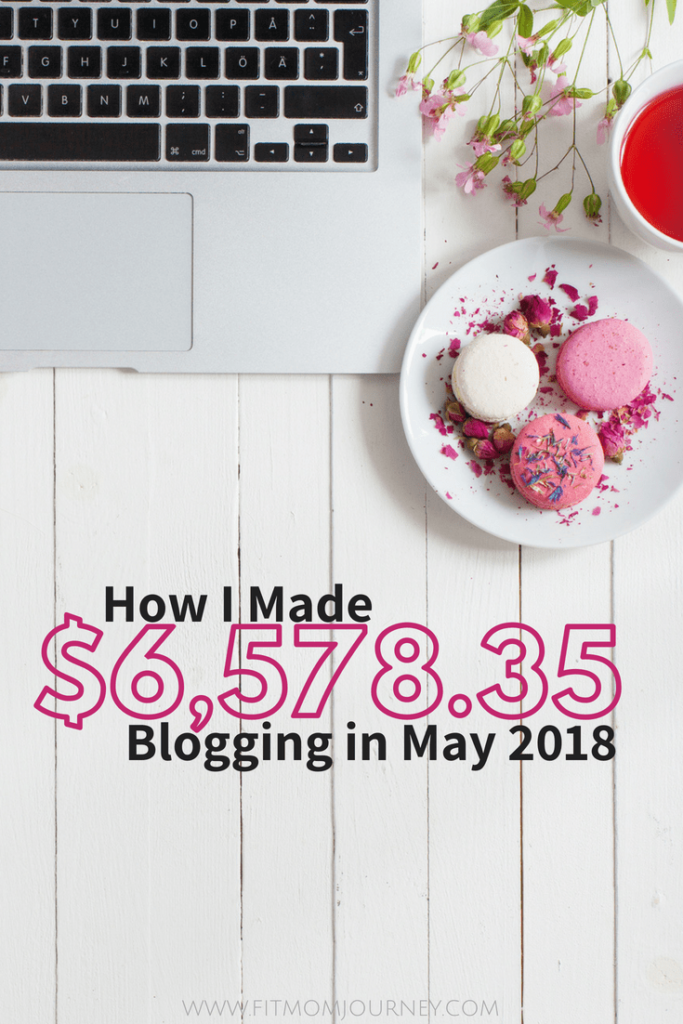 This post may contain affiliate links.  See my disclosures for more information.