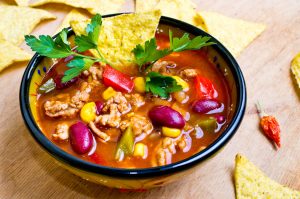 I am most definitely a bargain shopper.
I base my meals/meal plan off of what produce is on sale, we raise our own pork, and we purchase chicken and beef in bulk.
When I cook, I try to economize my time, too!  For example, on Sunday I'll often cook chicken in bulk in the slow cooker, then use it throughout the week to make enchiladas, pot pie, soups, salads, and more.
Then the next week, when we're ready for a change from chicken, I'll do sort of the same thing with pork or beef.  It works pretty well and saves a ton of time!
But usually towards the end of the week, I have some leftover cooked meat and need a really fast recipe that's filling, healthy, and on-plan.
And when we're doing chicken, THM Chicken Chili is a go-to.
Pre-Trim Healthy Mama, I would have made this beef, but it can be tough to make an Energizing Chili with beef.  But one day, on a whim, I threw chicken in the soup instead of beef, and we loved it!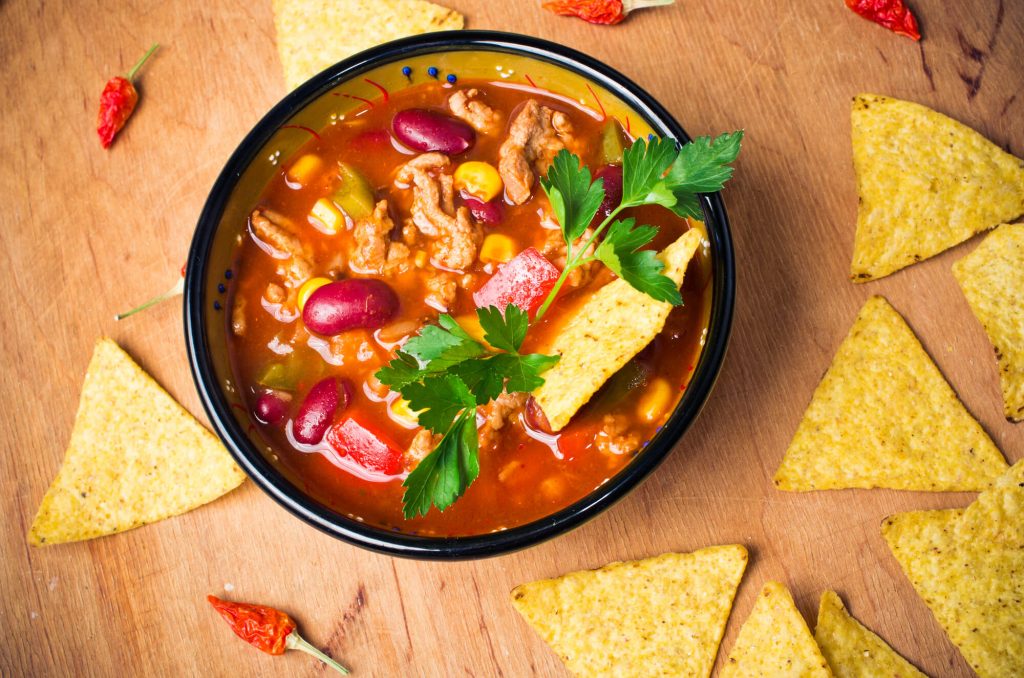 Quick note about toppings: before Trim Healthy Mama, I LOVED topping my chili with loads of cheese, sour cream, and guac.  However, those aren't really allowed with an Energizing meal.  So, I top my E Chicken Chili with plain greek yogurt, and this satisfies my cravings.  If i'm REALLY craving cheese, or it's special occasion and I don't want to feel deprived, I'll add a small amount of Fat Free Mozarella Cheese.  I don't keep this on hand all the time, since it's expensive and definitely a Franken-food, but every now and then it's ok.
Really quick, before the recipe: My Fall Beverage Collection eBook is out now!  It's free – just enter your email: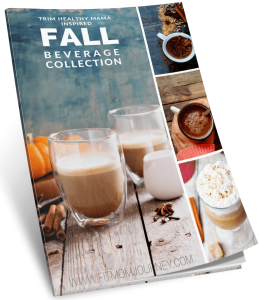 Chicken Chili THM:E
Prep time:
Cook time:
Total time:
Ingredients
1 Green Bell Pepper, diced
1 packet Ranch Dressing Mix
1 packet Chili Seasoning
2 cans Black Beans, drained
1 can Corn, drained
2 cans Rotel (or I can diced tomatoes + 1 can Rotel)
2 cans Kidney Beans
1 large can Pinto Beans
1 Onion, diced
1 cup Water
2 cups Ground Chicken
Instructions
In a large skillet, combine the ground chicken, onion, green pepper, ranch dressing seasoning, and chili seasoning. Saute until the ground chicken is cooked through.
In a large stock pot or slow cooker, add the ground chicken mixture, beans, corn, canned tomatoes, and water.
If you're using a stockpot, simmer for 2 hours on low, covered. If you're using a slow cooker, cook on low for 4 hours.
Serve with plain greek yogurt.
Give it a try today if you need a quick, hearty, and filling  E meal!
Talk soon,
Gretchen
This post may contain affiliate links.  See my disclosures for more information.