Hey there!  Quick heads up: This recipe is part of my Keto Easter Menu – and it's free to download!  Just click the graphic above, then enter your email 🙂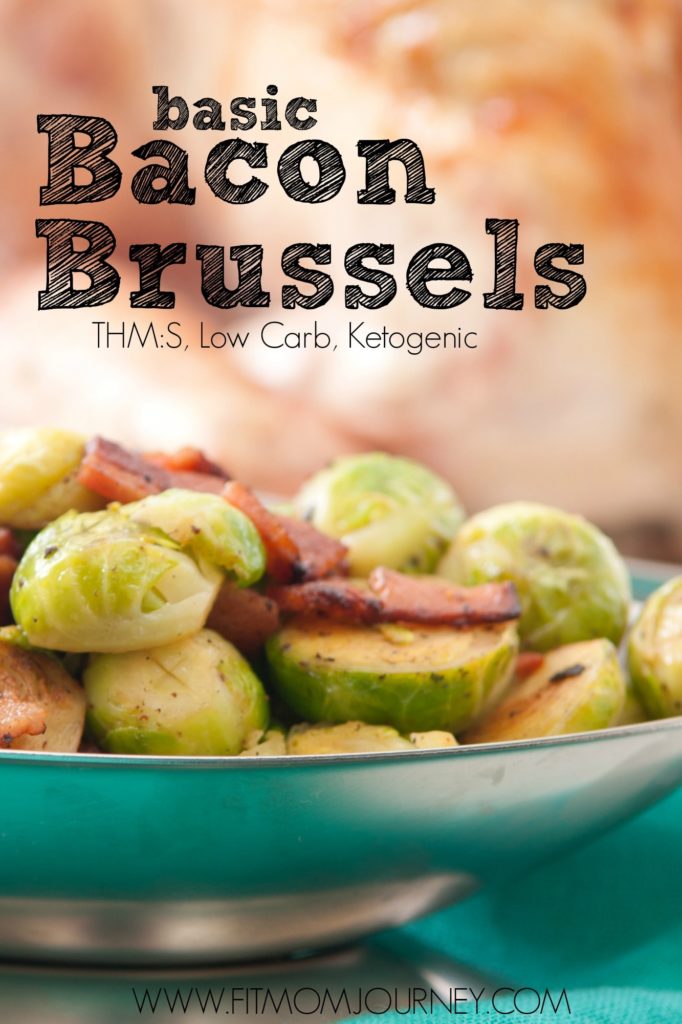 ---
Basic Bacon Brussel Sprouts
{THM:S, Low Carb, Ketogenic}
Need a super simple recipe for a side at dinner.
Or heck, a delicious dish that you can eat all on it's own that's super low in carbs but still delicious?
Then look no further than my Basic Bacon Brussel Sprouts.
Macros:
4 Servings
109 Calories
5 net Carbs (7 carbs – 2 Fiber)
7g Protein
These are awesome on their own, on the side of dinner, or even for breakfast with a fried egg on top!

Basic Bacon & Brussel Sprouts
Prep time:
Cook time:
Total time:
Ingredients
3 cups Brussel Sprouts, chopped
4 slices Bacon, Chopped
Salt, to taste
Instructions
Heat a large skillet on high. Chop the raw bacon into small pieces, then place them in the skillet. Turn the skillet down to medium and cook until the bacon starts to brown.
Add your chopped brussel sprouts, tossing to coat well in the bacon fat. Add salt liberally, then cover and cook for 3-4 minutes while the brussel sprouts soften.
Take the lid off and stir, then place the lid on again for 3-4 minutes.
Let sit for a few minutes before serving.
xoxo,
Gretchen
---
Like this recipe?  Start your Keto Quickstart (it's free!)
---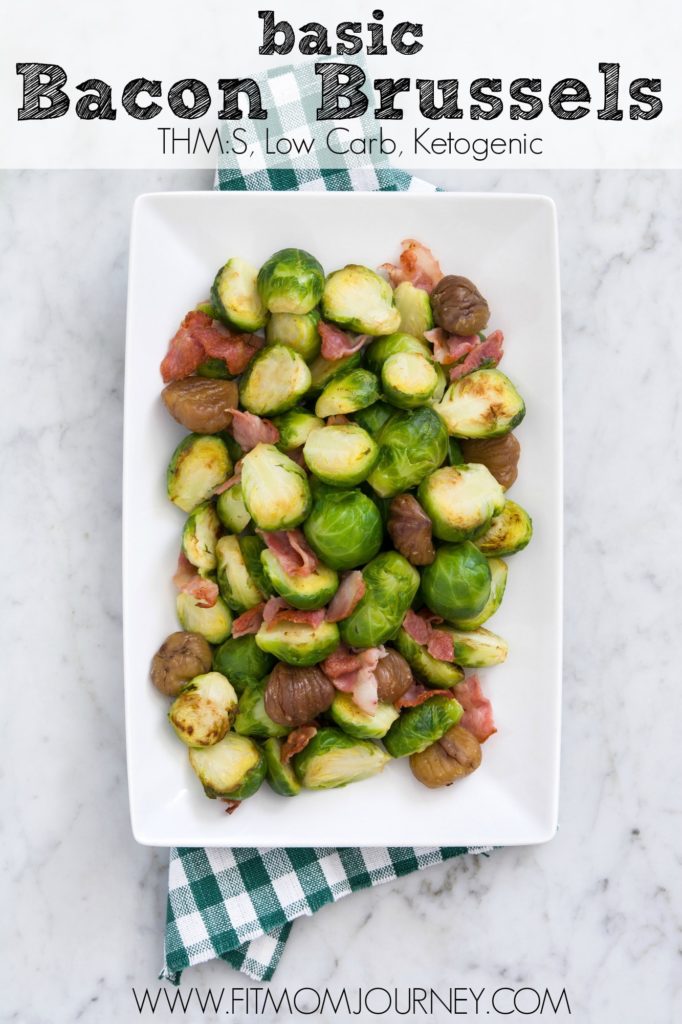 This post may contain affiliate links.  See my disclosures for more information.