I think on some level, we're all trying to save money on groceries.  It might not be consciously, especially if our emphasis while shopping is on health, but to some extent it always hurts in the checkout line.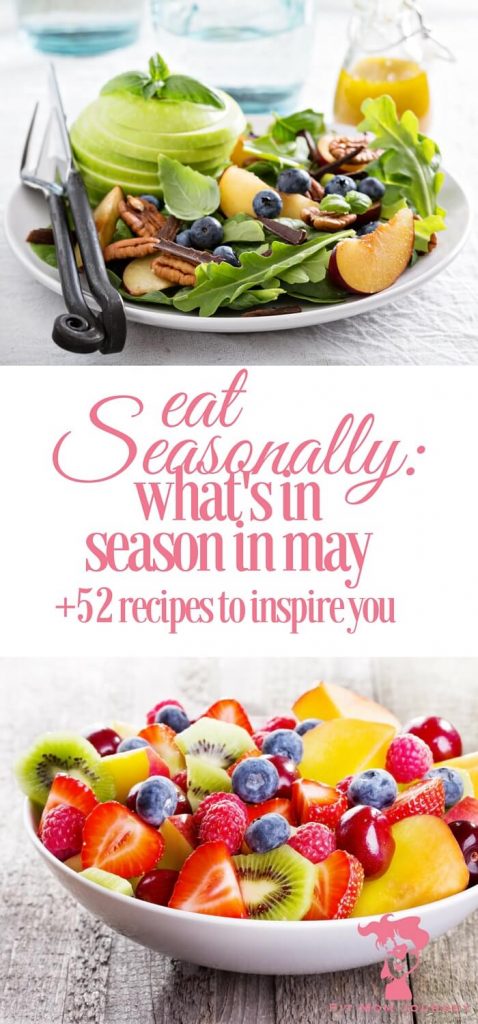 One of the things we hear frequently is to eat seasonally, not only to save money, but to buy better tasting, more nutritionally-dense foods.  And while that may seem great in theory, eating seasonally isn't always so cut & dry in reality.  Grocery store tricks, pricing differences, and the huge variety of choices make choosing the correct, in season produce challenging, while the huge array of recipes available on the internet make using that produce once you get it home fun, sure, but only if you can make a decision on what to make.
For myself, I'm a thinker, so the endless meal options tend to kind of overwhelm me.  Eating seasonally helps me narrow down my produce choices to just a few items, making meal decisions so much easier.
In case you're unfamiliar with the term "eating seasonally" or just need a quick refresher, here's what's up with that crazy concept:
Eating Seasonally: According to Cleveland Clinic, eating seasonally is:
"Seasonal eating means two things, really: building meals around foods that have just been harvested at their peak and adjusting your diet to meet the particular health challenges of winter, spring, summer and fall."
In short, seasonal eating has two main benefits: nutrition and value.
Nutrition: eating foods that have just been harvested in your region means that they traveled far fewer miles to get to your grocery store, they sat in storage for far less time, and therefore are of better quality, are more nutrient dense, and even if you don't buy organic, they have fewer chemicals added to them (used to help them grow when not in season)
Value: eating in – season foods have the added benefit of being easier on your wallet.  Those fewer miles traveled to the grocery store mean less cost for you, and the abundance of the in season produce make it less expensive.
Eating seasonally is a good thing, ya'll!
What's In Season In May?
What To Do With Those Veggies? (and fruits)
Fruits: What's In Season + Recipes
Apricots
Blackberries
Blueberries
Cherries
Mangoes
Plums
Strawberries
Vegetables: Eat Seasonally With These Recipes
Artichokes
Arugula
Asparagus
Avocados
Celeriac
Celery
Endive
Fava Beans
Leeks
Peas
Radishes
Rhubarb
Spinach
Zucchini
Want more seasonal inspiration?  Check out my Eat Seasonally! Pinterest board: