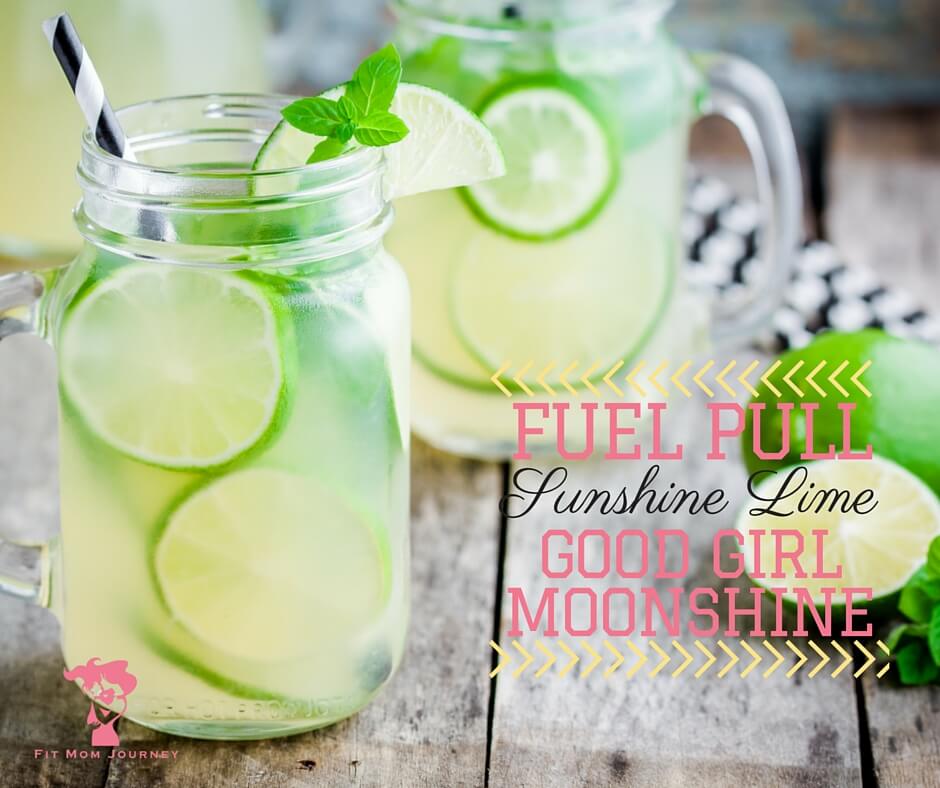 I've been a Trim Healthy Mama for a while now, so I've developed some favorite go-to recipes like Egg Roll In a Bowl, CopyCat Oriental Chicken Salad, and others.  Those standby meals are great because they allow me to put my life on autopilot, but after a certain amount of time putitng each meal through the meal rotation I really need to take a break!
The same goes for drinks.  Coffee, tea, and water are great, but sometimes I need to branch out and put some spice in my life!

Luckily, the Trim Healthy Mama Cookbook has some really amazing drink recipes.  They're healthy, they help burn fat, and they quench thirst.
But what happens when you get a hankering for the tangy zip of lime?  When you miss margaritas?
I created this recipe for just that time.  When you just need something different, when you want to indulge without the calories, and when you want to add a little zip to your fat-burning regimine.
This Sunshine Lime Good Girl Moonshine is EVERYTHING.  It's sweet, but not from sugar.  It gets it sweetness from Trim Healthy Mama Put Stevia Blend.
It is also tangy, from the Organic Lime Juice that is ALWAYS in my refrigerator.
And of course, it's good for you, with ginger and Apple Cider Vinegar, plus plenty of water to keep you hydrated!
I make this several times a week, and even my husband and kiddo like it!  I haven't yet told them that it's a Trim Healthy Mama recipe, because that would just ruin the taste!
Mix one up today – it is one of the simplest recipes you'll find here, and it won't disappoint your taste buds!

Fuel Pull Sunshine Lime Good Girl Moonshine
A Fuel Pull Trim Healthy Mama take on Good Girl Moonshine that will excite your taste buds and keep you on track for your goals!
Ingredients
1 Fresh Lime, sliced
⅓ Cup Organic Lime Juice
1 Sprinkle Powdered Ginger, or Fresh Grated Ginger
2 Tablespoons Apple Cider Vinegar
Ice Cubes
Water
Instructions
This recipe is super simple: Put the lime juice, ginger, and apple cider vinegar in the bottom of a mason jar or 32 oz tumbler.
Add ice cubes to the top of the cup, add water to fill it, and then shake to blend the ingredients.
Enjoy!