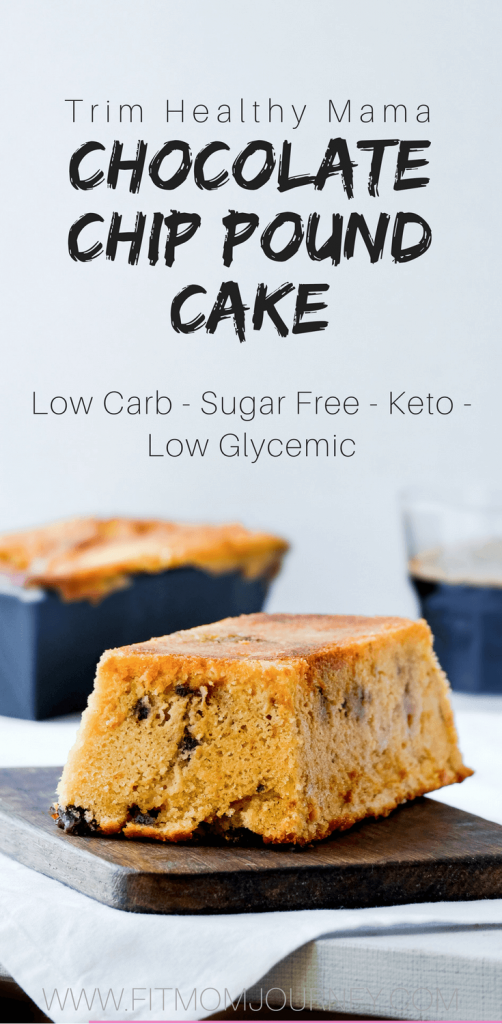 Pound Cake is one of those things that you don't normally associate with weight loss.
Until now.
I saw a picture of "regular" chocolate chip pound cake drizzled in some sort of sauce on Pinterest the other day and thought "I can do that!"
Unfortunately, that meant actually clicking through to the recipe to learn about the proportions of ingredients that author used so I could modify them for this Trim Healthy Mama Chocolate Chip Pound Cake.
Low-carb flours like the Almond Flour used here are tricky because they absorb a LOT of liquid and they need some extra help with lift from Baking Powder to keep from being too dense to eat.
It took me a few tries to get the ratio right, but I'm so excited to share this final recipe with you because it's sooo good!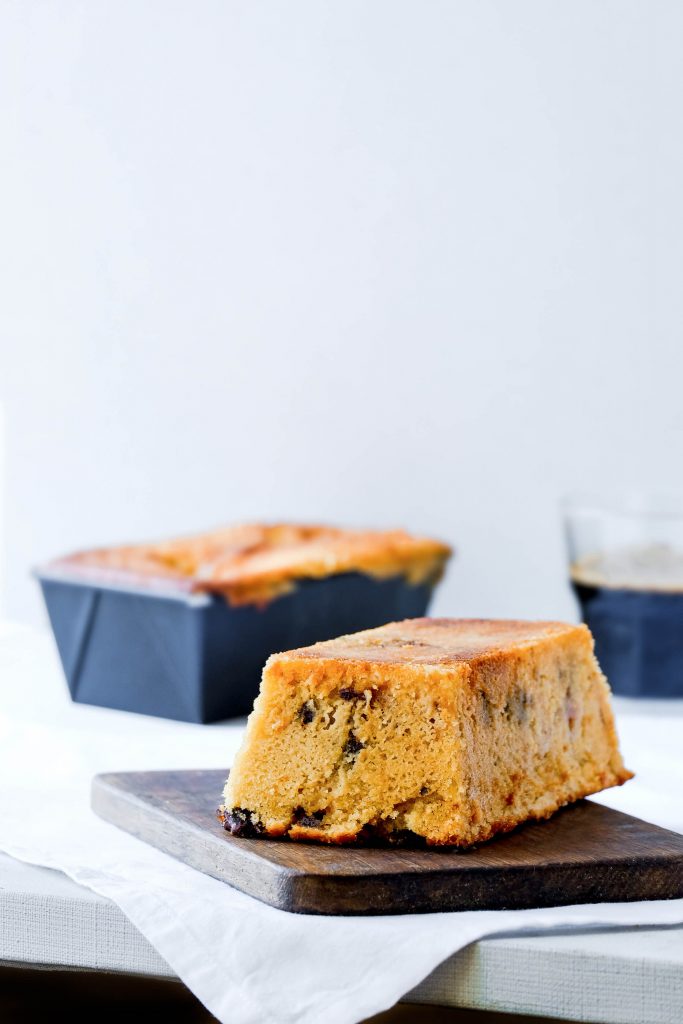 It's got just the right pound cakey texture, the chocolate chips stay evenly dispersed throughout, and the caramel drizzle is perfect complement to the whole package.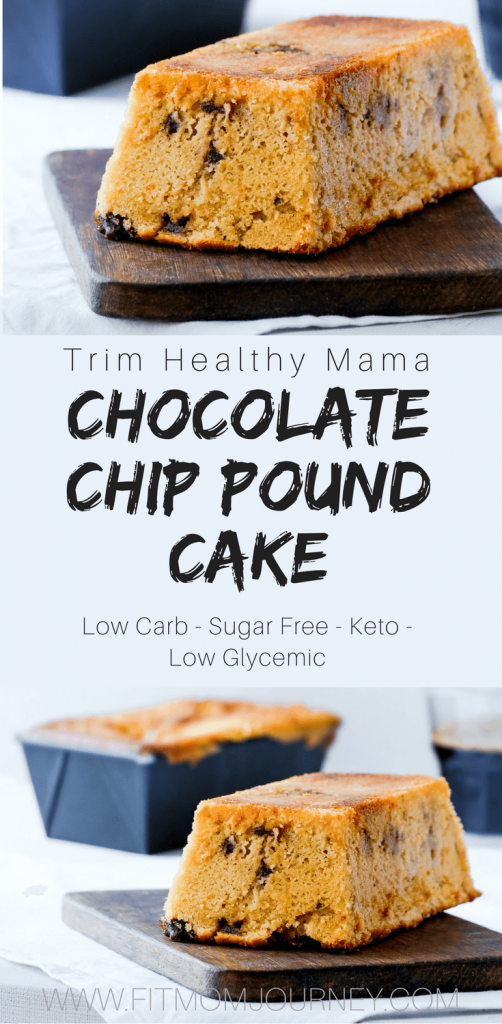 I won't go on all day about this, because you're gonna want to make this ASAP, but I do tend to have favorite products that I use in many of my recipes.  I list them here for you so that you can find them for yourself.  If you use these links to purchase a product, I may receive a small commission.  This adds no cost to you, but the commission helps support my family and this blog!  Thank you in advance…
Products in this recipe:
Now on the this awesome Trim Healthy Mama Chocolate Chip Pound Cake!

Trim Healthy Mama Chocolate Chip Pound Cake
Prep time:
Cook time:
Total time:
Ingredients
For the bread:
1½ cup Almond Flour
¾ cup Gentle Sweet
1 T Baking Powder
¼ tsp Sea Salt
5 Eggs
4 oz Cream Cheese (1/2 clock)
¼ cup Butter, softened
1 tsp Vanilla
¾ cup Lily's Chocolate Chips
For the Caramel Drizzle
¼ cup Gentle Sweet
¼ cup Butter
½ tsp Molasses
¼ tsp Vanilla
¼ cup Whipping Cream
Pinch of Sea Salt
Instructions
Preheat your oven to 350 degrees.
Using your stand mixer or a hand mixer, beat together the butter and gentle sweet until light and fluffy. Add in the cream cheese, vanilla, eggs, and beat well.
Then, add the almond flour, baking powder, and sea salt, mixing well to combine. Gentle mix in the Lily's chips.
Put the batter into loaf pan lined with aluminum foil, and sprayed with coconut oil cooking spray. Bake at 350 for 30-40 minutes until the top is browned.
While the pound cake is baking, melt the butter for the caramel in a small sauce pan. DO NOT let the butter boil.
Add in the gentle sweet and molasses, whisking well to combine thoroughly.
Then add the vanilla, heavy cream and sea salt, whisking again.
Once all the ingredients are combined and heated - not boiled - take it off the heat and pour into a small container to cool.
When the pound cake is cooked, serve it warm with caramel sauce over the top.
Enjoy the recipe!
Make sure you leave me a comment and tell me how you like it!
Talk Soon,
Gretchen

This post may contain affiliate links.  See my disclosures for more information.