I'm always looking for flavorful ways to cook inexpensive cuts of meat in THM-friendly ways, and these Slow Cooker Pork Carnitas fit the bill perfectly.
So tender and full of flavor, with tons of citrus and an almost-smoked texture, they are great for feeding large crowds, or for having leftovers of later in the week.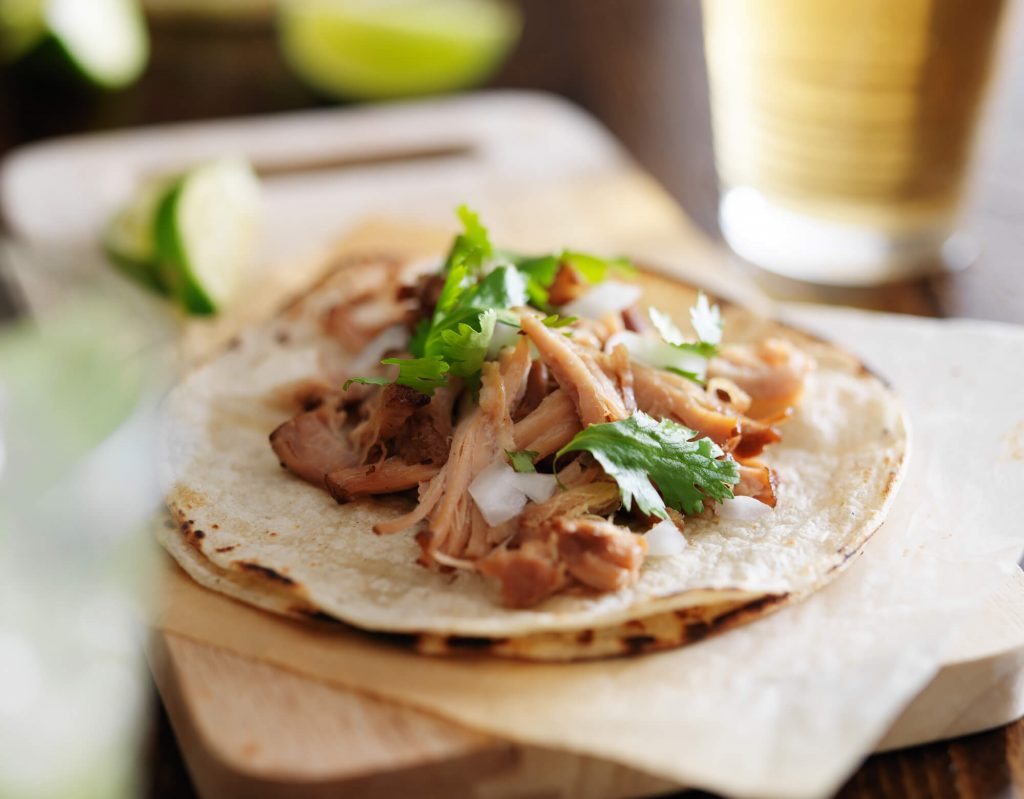 I've had some pretty great carnitas in my day from amazing little mexican places.  The hubs and I would pair them with margaritas, tons of guacamole, cilantro, and even grilled veggies for an amazingly authentic mexican food experience.  Those carnitas were at the center of some awesome conversations before we had our daughter, and I'd be lying if I didn't say I miss those days.  (even if our daughter is pretty awesome)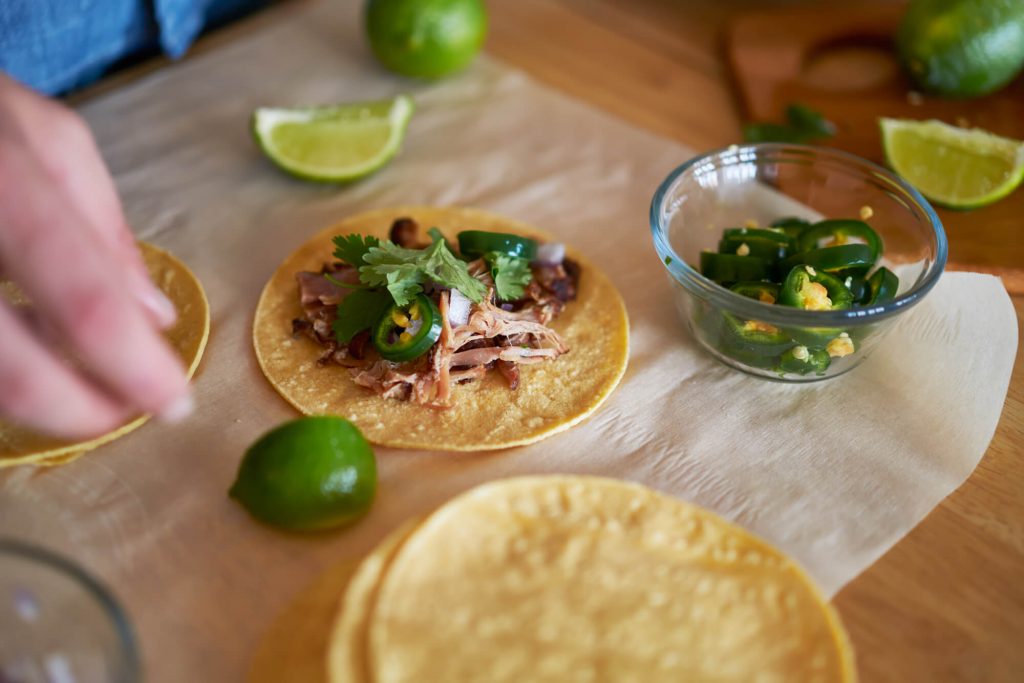 Now that we're a family of 3, and slightly more conservative with our finances (and alcohol intake!) meals out like that don't happen very often.  And the conversation, well, you try having an awesome conversation with a 3-year-old who interrupts constantly. I tried and tried to recreate the amazing meal at home, but just couldn't quite get it right.  I would get the flavor right, but the texture would be off.  For a while I even struggled with the best cut of pork to use.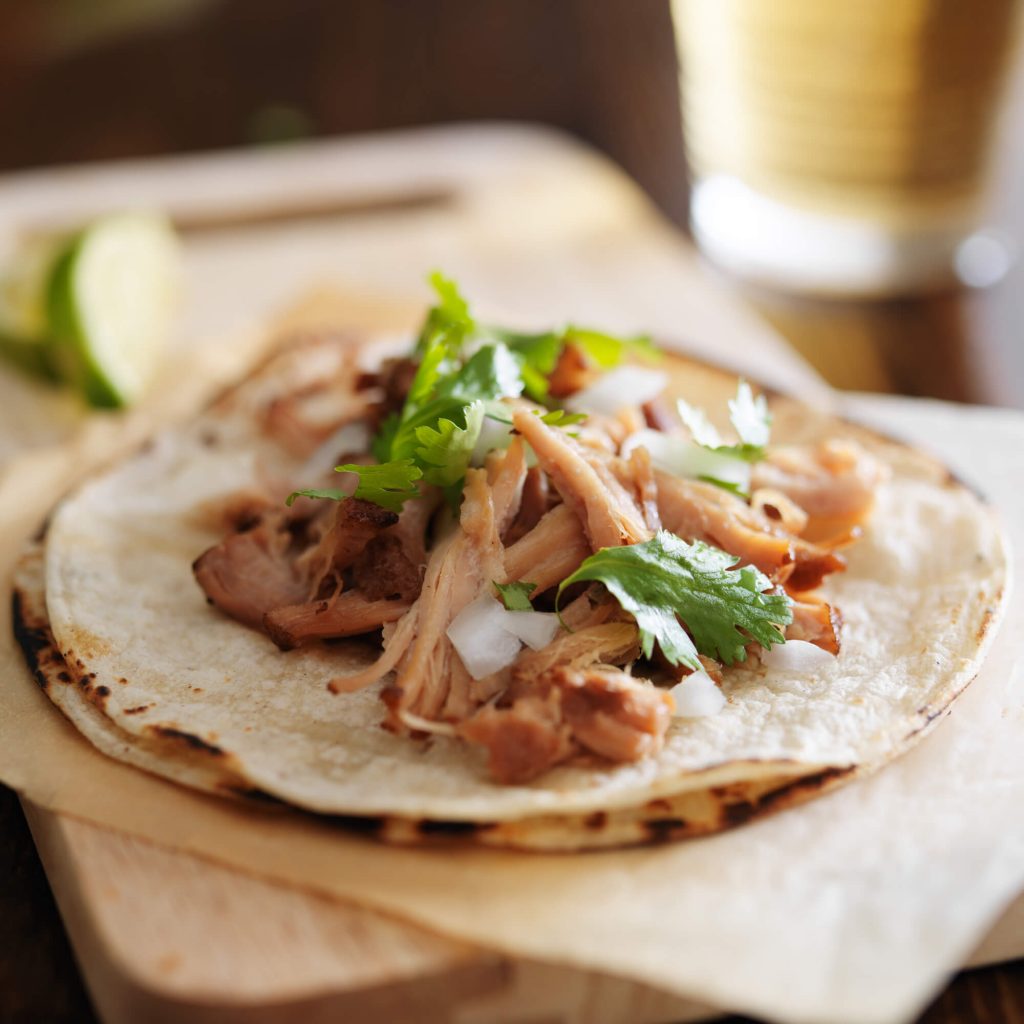 But then I stumbled upon a tip from Pinch of Yum, where you shred the meat after slow cooking it 8-10 hours, then dunk it back in the broth it cooked in, and broil it for about 8 minutes to give the ends those lovely brown crispies just like in authentic mexican food.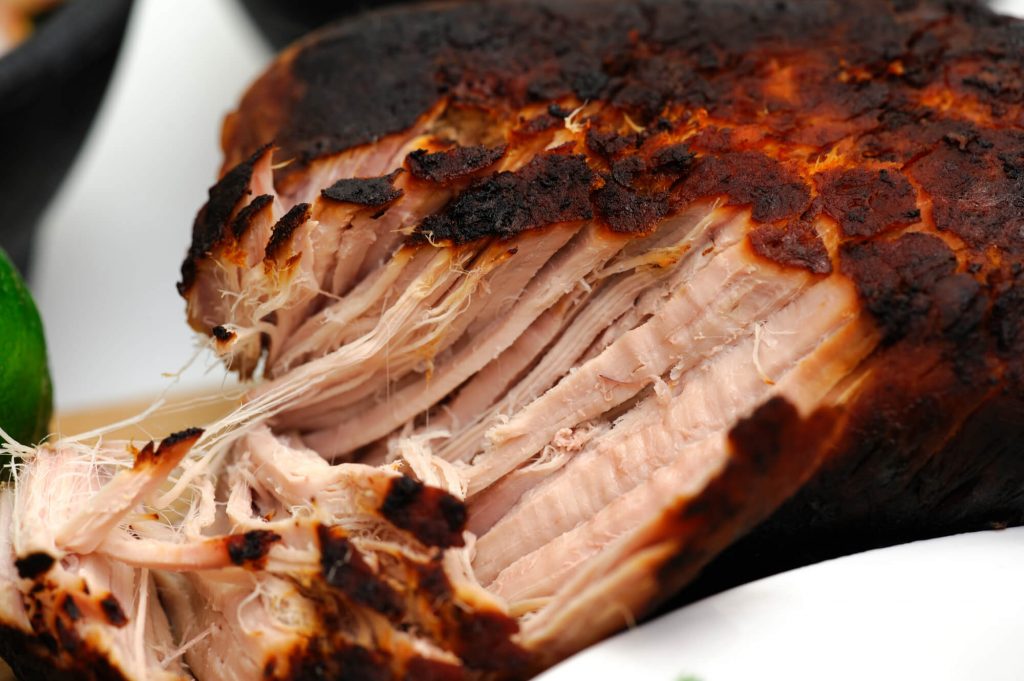 My recipe starts with a bone-in pork butt (with the marrow still in it) and adds lemon and lime juice, and tons of seasonings.  It goes in the slow cooker all day (or night), and when those seasonings set in + you broil it these carnitas are going to almost taste like they were smoked!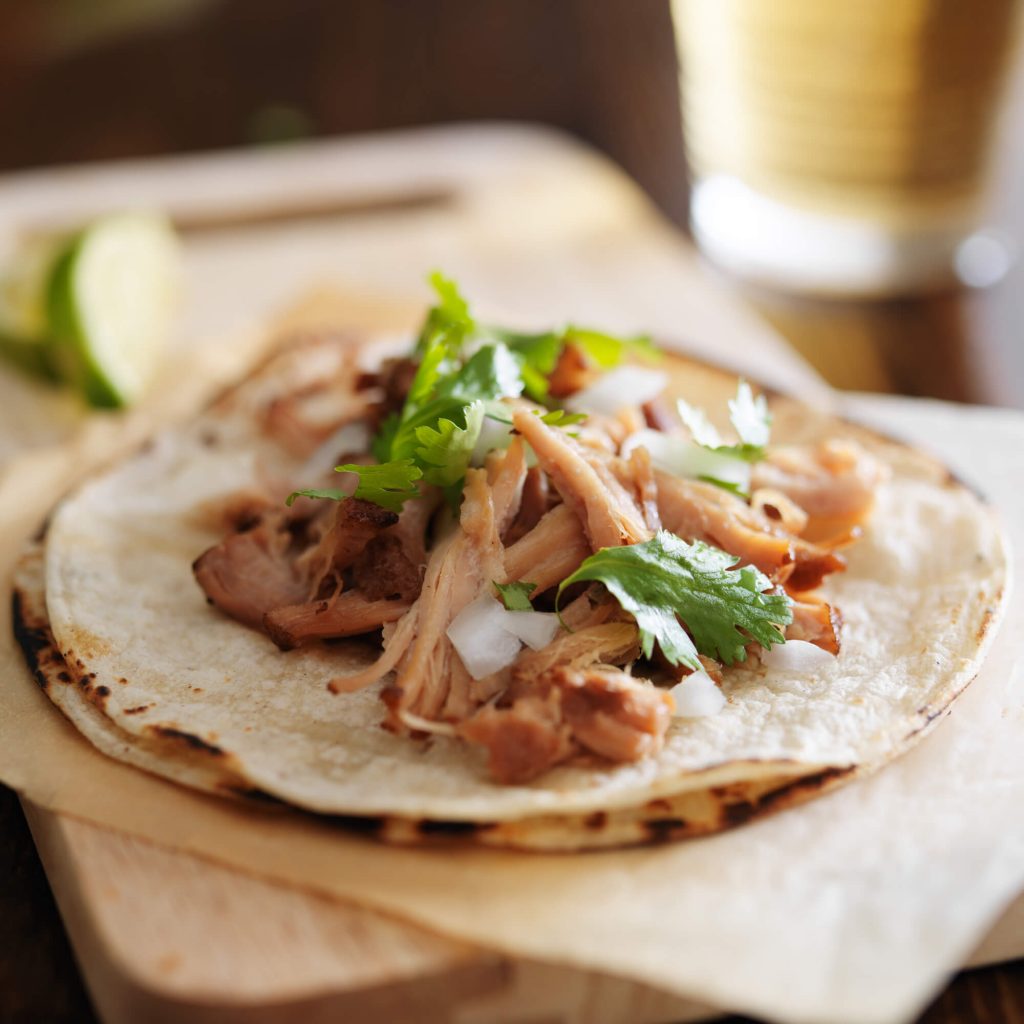 Trim Healthy Mama Slow Cooker Carnitas
Slow Cooker Pork Carnitas
Prep time:
Cook time:
Total time:
Ingredients
5-lb Pork Butt Roast (bone in if you can)
1 T Himalayan Salt
1 t Chili Powder
1 t Oregano
1 t Black Pepper
½ t Cayenne Pepper (more if desired)
1 t Cumin
6 T. Crushed Garlic
2 cups Salsa
1 cup Chicken Stock
½ cup Lemon Juice
¼ cup Lime Juice
Instructions
Thaw and rinse the pork roast. Mix the spices together and rub over the pork. Place the rubbed pork in the bottom of your slow cooker.
Spoon the garlic over the top of the pork roast in the slow cooker.
Combine the salsa, chicken stock, lemon and lime juices, then pour over the pork.
Set your slow cooker for 8-10 hours on low.
When finished cooking, remove from slow cooker. Cut out the bone, and fat along the edges, then shred the meat, removing large chunks of tomatoes or any leftover fat as you go.
Strain the juices left in the slow cooker to remove any large chunks, then place the shredded meat back into the slow cooker with the strained juices.
Preheat the broiler in your oven. Place the shredded (and dunked) meat on a jelly roll pan and cook about 8 minutes, or until the edges of the meat start to brown.
Serve with sides like beans, rice, tortillas, avacado, cilantro, sour cream, cheese, and even grilled onions and peppers.
Are you craving authentic mexican carnitas?
Give this recipe a try today – let me know how you love it!
Talk soon,
Gretchen
This post may contain affiliate links.  See my discloses for more information