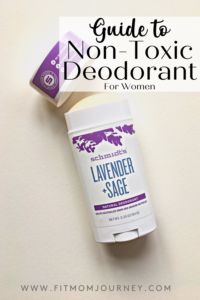 ---
Guide to Non-Toxic Deodorant for Women
Looking for the best non-toxic deodorant for women? Look no further! Our heavily vetted list of deodorants are specifically chosen with natural ingredients that are gentle on your skin, while still providing unbeatable protection against sweat and odor.
Non-Toxic Deodorant for Women
If you're here, it's likely you're interesting in switching to a deodorant that is completely non-toxic OR one with less toxins.
When I switched to non-toxic deodorant a few years ago, I had a list of things that my new deodorant had to do:
Go on easily
Not stain clothes
Not irritate my sensitive underarms
Be affordable
And work
I did TONS of research and it was, frankly, quite confusing. There are far more resources and brands available today that can allow you to pick just the right non-toxic deodorant for you.
Ingredients to Avoid in Non-Toxic Deodorant for Women
You can walk into any Target or Walmart and find rows of chemical-laden deodorants in every scent imaginable, for a very affordable price.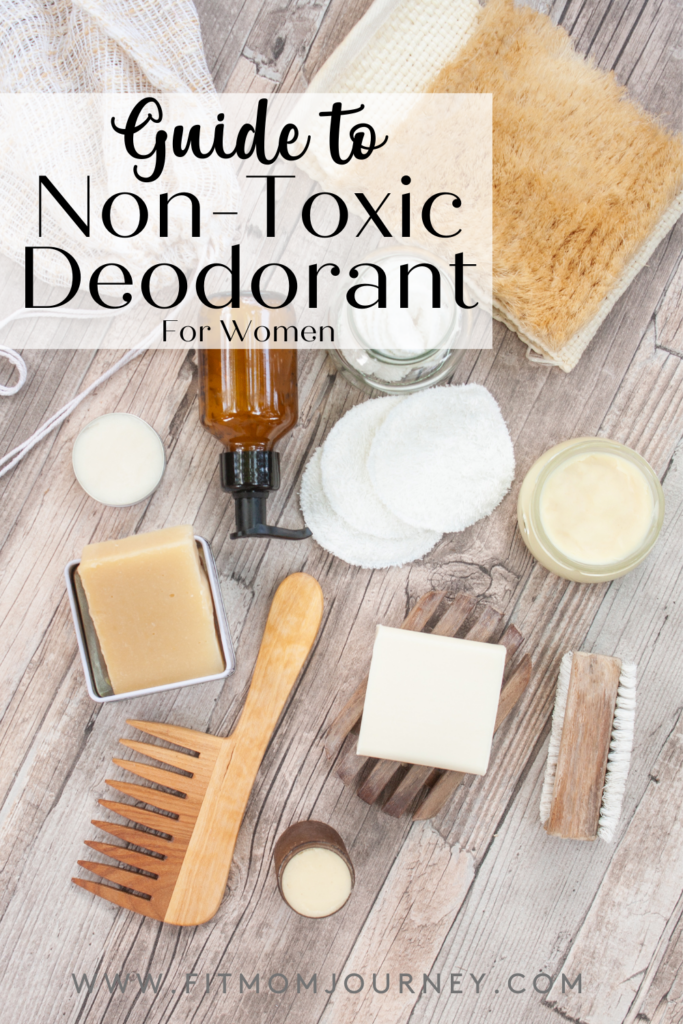 So before talking about what deodorants are best, let's talk about which deodorants and their contents, to stay away from:
Fragrance
Manufacturers aren't required to disclose what their fragrance is made of – and it can be one or many of over 200 ingredients. Many of these chemicals have been associated with endocrine disruption, allergies, skin irritation, and even cancer.
Aluminum
Aluminum is being investigated as a risk factor for cancer, is associated with oxidative cell damage, and builds up in the body causing long-term damage and toxicity.
Talc
Talc is often contaminated with asbestos fibers, can increase the risk of ovarian cancer, and is currently the subject of a lawsuit against Johnson & Johnson based on undisclosed cancer risk from their talc powder.
Decamethylcyclopentasiloxane (D5)
Decamethylcyclopentasiloxane (D5) is one of the worst offenders in deodorant. It is an endocrine disruptor, and the European Union has classified it as s chemical that interferes with reproduction, fertility, and hormone function. It is carcinogenic, and should be avoided.
Which Non-Toxic Deodorants for Women are Best?
All of my picks for Non-Toxic Deodorant can be found in my Amazon Storefront. Shopping through my link doesn't cost you any extra, but helps support my blog & family.
Some scents of Native deodorant contain fragrance, so steer clear of those, but the Charcoal Unscented and other unscented sticks work well, and are easy to find on most grocery store shelves.
I am a huge fan of Primally pure for their super non-toxic ingredients, and I think their fantastic non-toxic deodorant is no exception. They are not as convenient to source, and as such must be purchased online.
Other Non-Toxic Deodorants:
Pure Haven
Meow Meow Tweet
Lume
Pretty Frank
Earth Mama
xoxo,
Gretchen
---