Man, I love me some chocolate!
But chocolate and paleo/clean eating (or halfway paleo) don't really mix.
I had kind of given up on having brownies for the next, well, rest of my life until I ran across a killer deal in Sam's Club during my monthly enormous shopping trip.  You know what it was?  5 pounds of organic coconut flour for $8.98 – a crazy good deal!  To give you an idea, the exact same thing sells on Amazon for $17.21.
I had this crazy idea to make coconut flour brownies.  Brownies with no refined sugar, gluten free, and actually good for you have seemed a bit of as stretch to me before.  Think about things like black bean brownies – does that even sounds good?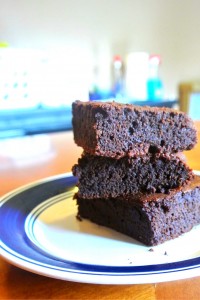 But coconut flour I could do!
So I got to work, diving into the world of paleo baking, of gluten free baking, and of baking with no refined sugar.  I admit, diving into nearly 20 recipes had me a bit shocked, since there were so many different way to make brownies with paleo friendly ingredients!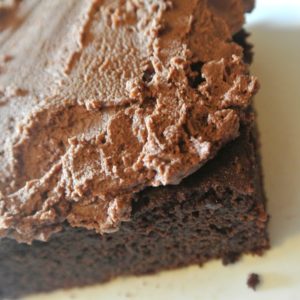 These were even a hit with my incredibly picky kiddo.  I'm all "Trying to take a flattering picture of these brownies" and she's all "Let me grab the butter knife that I found in the basement and stab a huge hole in the same brownies you're trying to take a picture of.  At least she cute!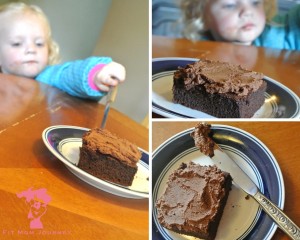 I ended up trying 3 different recipes, and then combining elements of them for my own chewy, fudgy, moist brownies.  Here's my baby: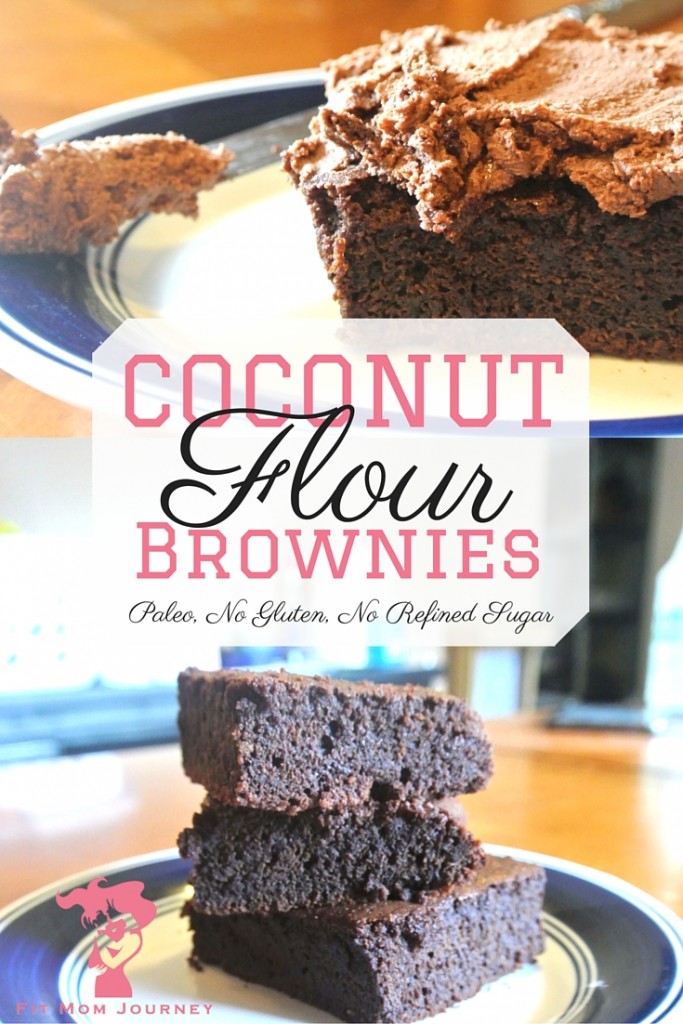 Coconut Flour Brownies
Prep time:
Cook time:
Total time:
Ingredients
1 cup butter or coconut oil (I used coconut oil), melted and cooled
1 cup cocoa or cacao powder
9 whole eggs
1 cup organic honey
1 tsp. vanilla
1 tsp sea salt
¾ cup coconut flour
Instructions
Whisk the eggs briefly. Add in the honey, vanilla, and salt and whisk until combined well.
Add in the coconut flour and whisk well until there are no lump.
Finally, add in the butter and cocoa powder, and whisk well for 3-4 minutes. Make sure there are no lumps, or the brownies will bake unevenly.
Pour that batter into a 9x13 pan and bake at 350 for 20-30 minutes, until a toothpick inserted in the center comes out clean.