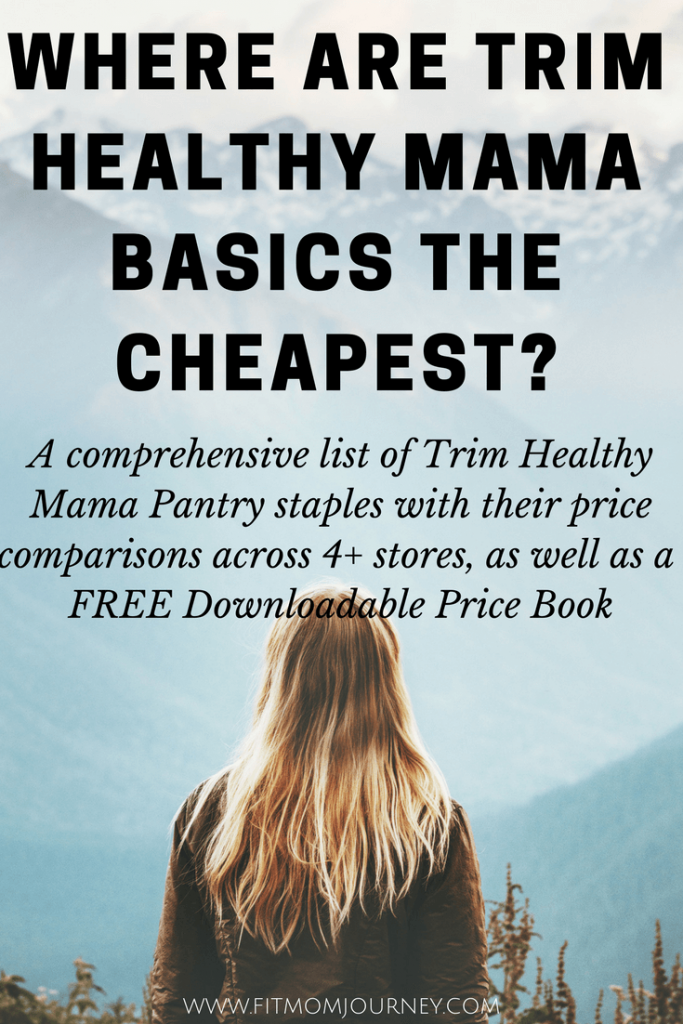 ---
Where Are Trim Healthy Mama Basics The Cheapest?
I've already unveiled my THM Pantry Staples, where I buy them, and how I save money on many THM-approved foods.
This is all great, and hopefully helps you, but one thing that I've been wondering (for myself) is if the places I'm buying my staples are ACTUALLY the cheapest.
I'm a budget girl at heart, so getting the lowest prices on quality ingredients is super important to me.
Related: Trim Healthy Mama 101
After the Pantry Staples post, I realized I needed to take it a step further to help you and me navigate the ups and down of specialty food prices.
I'm going to dig into this in 2 seconds, but I wanted to let you know that there is a printable price list for this at the bottom of this post.  Scroll down, enter your email address, and I'll send you the price list.  It has prices for up to 4 different stores, plus blanks where you can add prices from 2 more of your own regional/favorite stores.
I did leave seasonal produce off this list since prices vary greatly during different seasons, and because I've found that the cheapest place is Aldi.  Without a doubt, their sale prices and their regular prices beat of everywhere else.  Here's what I typically buy from Aldi:
In season berries: raspberries, blackberries, blueberries
Root vegetables: onions, carrots, red potatoes, radishes
Leafy Greens: Arugula, spinach, lettuce
Herbs: Cilantro, Basil, Oregano
Anything else in season: bananas, celery, cabbage, limes, lemons, oranges, tomatoes, mushrooms, squash, apples, peaches, pears
It's going to become my new best friend!
I've included links to 4 different stores under each item, but I'd be remiss if I didn't tell you about some pretty cool promotion that could save you even more $$$:
Thrive Market

The way you shop for healthy groceries is about to change forever, thanks to
Thrive Market
!
Thrive Market's mission is simple: make healthy living and organic food accessible to everyone—regardless of where they live or how much they make. How do they do it? By offering organic, wholesome foods and nontoxic home and body care products for less than what you'll find in traditional retail stores—all delivered straight to your door. Here are just a few of the perks you can enjoy when you join:
Everyday low prices:

Shop trusted brands like

Weleda, Spectrum Naturals, Garden of Eatin', Bob's Red Mill, Nature's Path, Eden Foods, Annie's Homegrown, Earth's Best, Seventh Generation, Garden of Life, Jason Naturals and many more!

Find exactly what you need:

The site and app make it easy to shop by category and dietary need, like "Paleo," "vegan," "raw," and "gluten-free."
Shop Thrive Market's incredible catalog of products, and see how much you can save on everything from Paleo-friendly and gluten-free foods to eco-friendly home goods. Plus, as a new customer, you can enjoy an extra 20% Off your first 3 orders!
Ready to find what makes you Thrive?
Sign up for FREE and save an extra 20% Off your first 3 orders!
(no credit card required)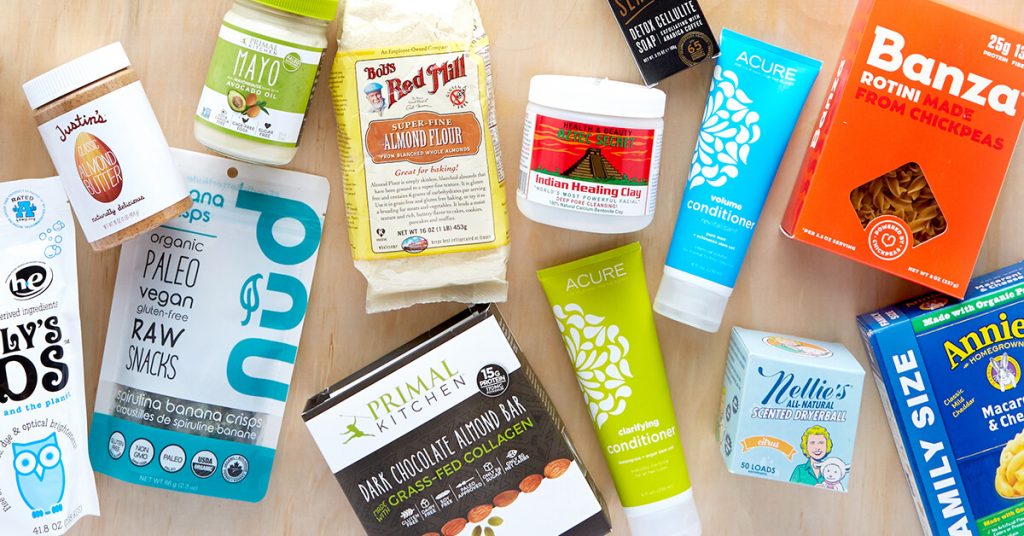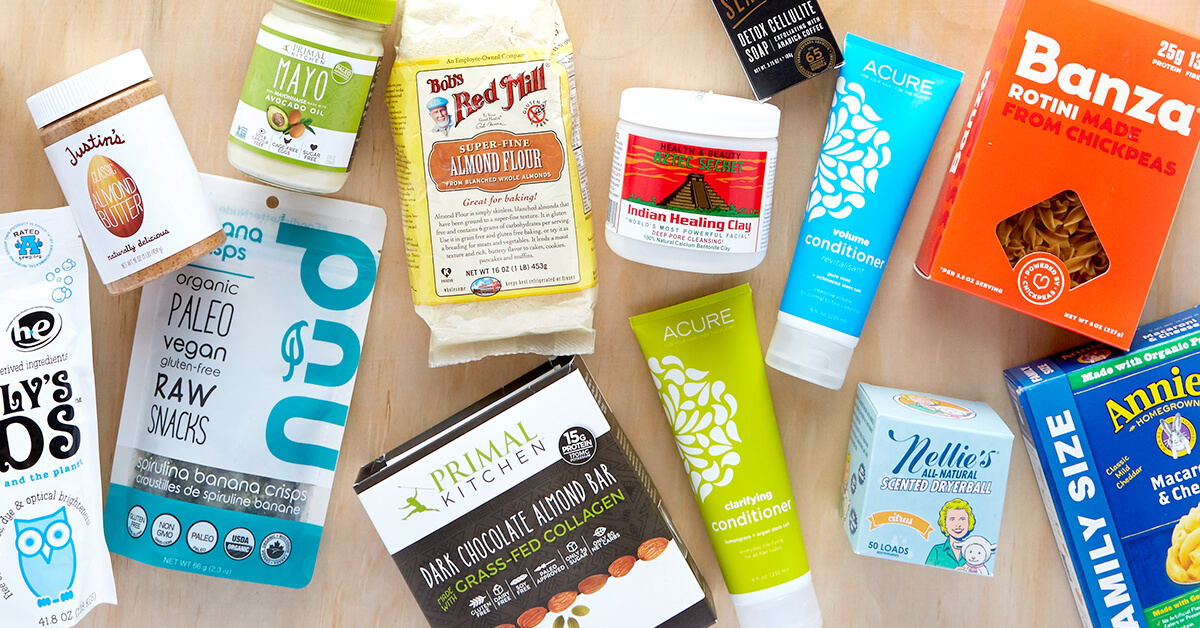 As a reminder, Amazon's prices are subject to change at any time.  I have linked here to the best value, good quality product I've found, and even thought the prices are current as of the most recent update, they could change.
As for Aldi and Sam's Club Prices, I've used those from my local stores here in Southern Illinois.  While your local stores may have slightly different prices, usually they are fairly consistent all over the country.
Ready?  Here we go!
The Best Places to Find Trim Healthy Mama Basics
Ground Flax
Oatmeal
Pecans
Almonds
Walnuts
Gentle Sweet
Amazon: $16.99 for 1 pound
So far, I haven't found that this is available at any other stores.
Pure Stevia Extract
Defatted Peanut Flour
Whole Husk Psyllium Flakes
Glucomannan
Gelatin
Collagen
Himalayan Salt
Coconut Flakes
Lily's Chocolate Chips
Coffee
Apple Cider Vinegar
Ghee
Whey Protein
Miracle Noodles
Oolong Tea
Stevia Syrups
Joseph's Pitas and Flatbreads
Natural Peanut Butter
Vanilla
Coconut Oil
Avocado Oil
Spices (Example spice: cinnamon)
Low Carb Tortillas
Cocoa Powder
Cottage Cheese (Full-Fat)
Shredded Cheese
Sam's Club: $13.98 for 5 pounds
Aldi: $2.98 for 1 pound
Heavy Cream
Sam's Club: $3.68 for 1 quart
Aldi: $1.99 for 1/2 quart
Frozen Berries
Sam's Club: $9.98 for 68 ounces
Aldi: $3.99 for 32 ounces
Sprouted Bread
Canned Beans
Dried Beans
Lunch Meat
Sam's Club: $5.98 for 32 ounces
Aldi: $2.49 for 16 ounces
Greek Yogurt
Sam's Club: $4.98 for 40 ounces
Aldi: $1.99 for 32 ounces
Cream Cheese
Sam's Club: $6.98 for 6, 8 ounce packages, or $1.16 each
Aldi: $0.95 for 8 ounces
So there you have it, my Best- Priced THM Pantry Staples!
This is the breakdown I've found so far of the best places to buy all of them, so far, but I will add to this list as I discover more favorites, and new places to buy them.
Don't forget to grab your FREE THM Pantry Staple Price Book (with blanks for your own stores and products) by entering your email here: (I'll email it to you instantly)
One last thing: Thrive Market is offering my readers 20% off their first 3 orders, FREE shipping, AND a FREE 30-day trial!
Many (but not all) of my pantry staples have the best price at Thrive Market , so what are you waiting for?
Snag your discount today from Thrive Market at ThriveMarket.com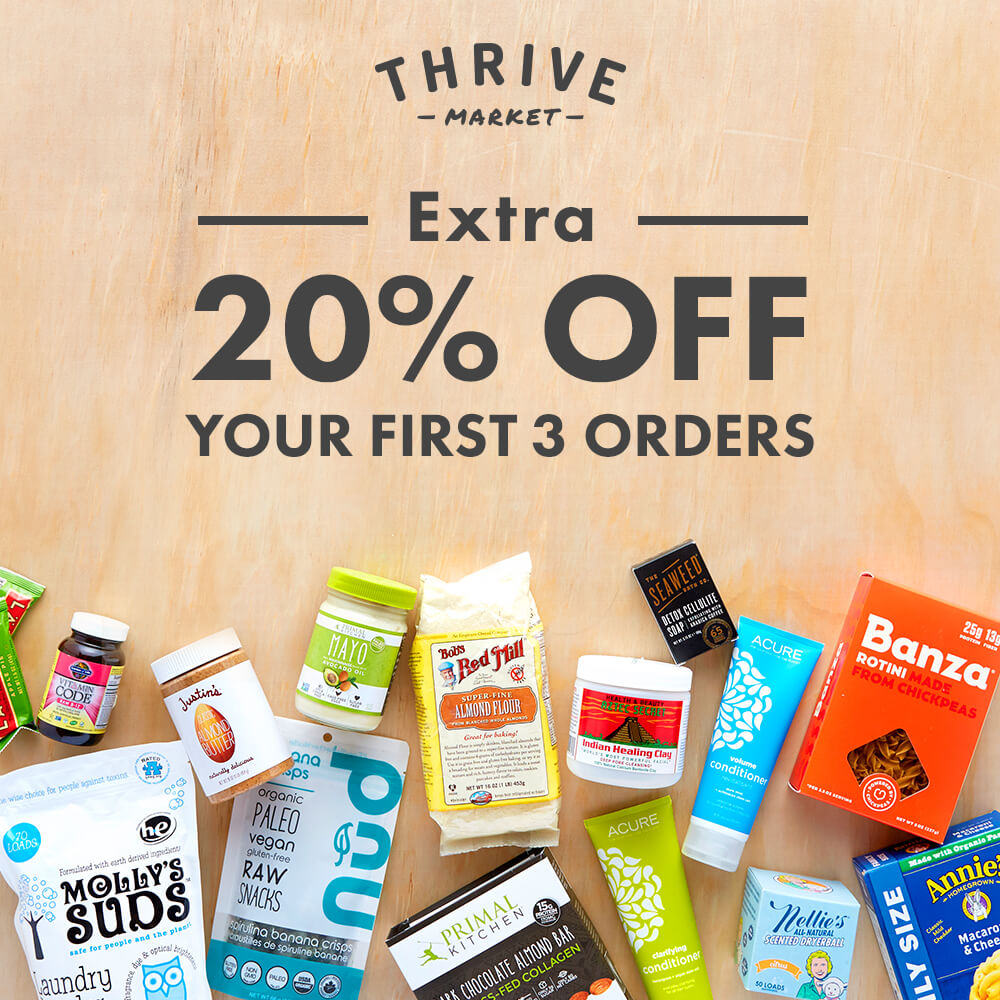 xoxo,
Gretchen
---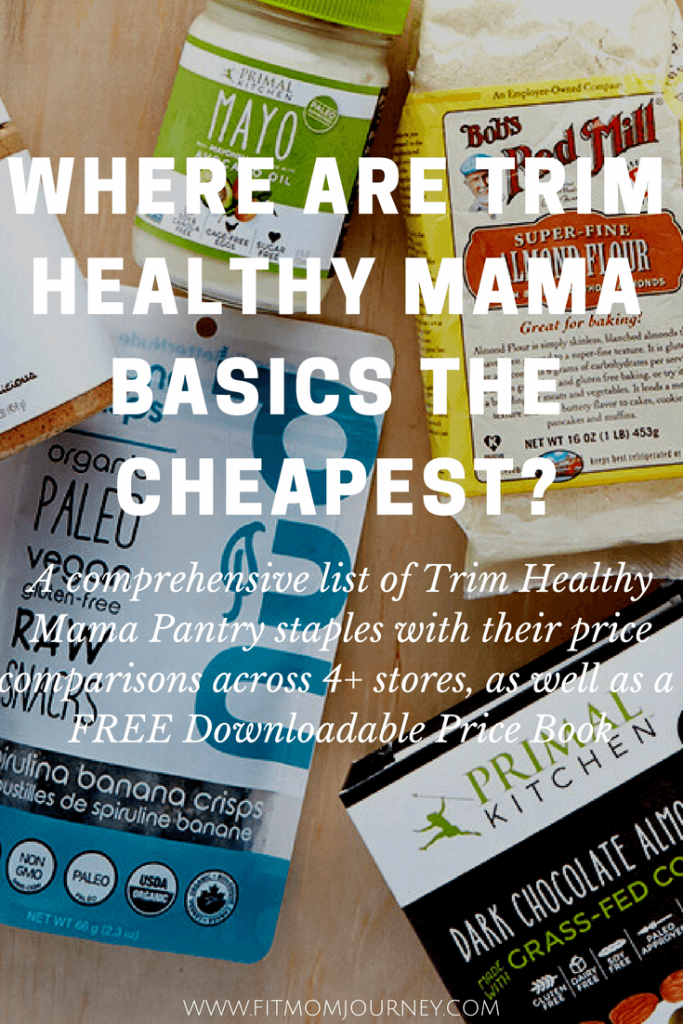 This post may contain affiliate links.  See my disclosures for more information.