Sometimes the best desserts are the simplest:
A chocolate chip cookie.
A piece of cake.
Or in this case, Basic Trim Healthy Mama Vanilla Ice Cream.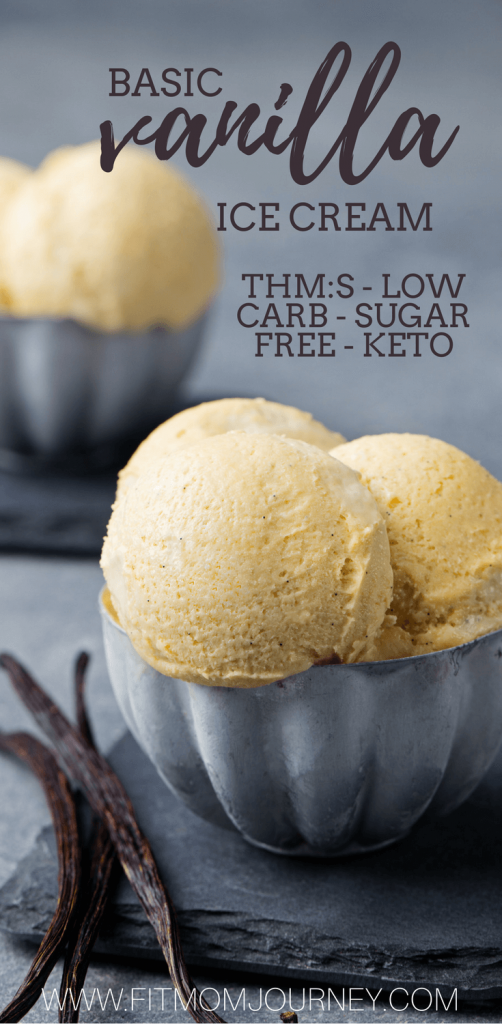 In our house, this recipe is a staple.  I almost always have a batch on hand in the freezer, to be used to make sundaes, milkshakes, over a warm brownie, and more!
And in fact, it's set to be the star of a recipe I'm working on: Trim Healthy Mama Ice Cream Cake!
But for now, enjoy this Vanilla Ice Cream with a topping of berry compote, caramel sauce, or chocolate syrup!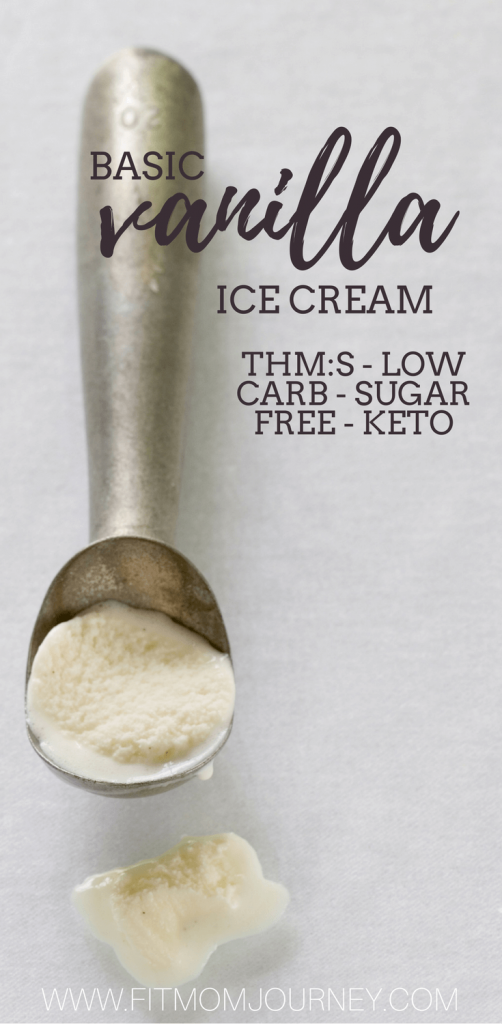 I do have some favorite products that I use to make my ice cream (trim & healthy, of course!).  The links below will help you find those products quickly and easily, while helping support this blog and my family!  There is no cost to you – and thank you in advance for using them!
Basic Trim Healthy Mama Vanilla Ice Cream
Prep time:
Cook time:
Total time:
Ingredients
½ cup Full Fat Cottage Cheese
2 cups Unsweetened Almond Milk
½ cup Whipping Cream
1 tsp Vanilla
¼ tsp Sea Salt
¼ - ½ tsp Pure Stevia Extract
½ tsp Glucomannan
2 T Vegetable Glycerin
Options: Add 1 egg for a really full flavor. This will tint the icream so it's not white, but I persoanlly love the flavor.
Instructions
Place all the ingredients in a blender, and blend until smooth.
Pour into an ice cream maker, and freeze for 20-25 minutes, or until the ice cream comes together.
Transfer into a freezer ice cream container to eat when when you're ready!
Talk Soon,
Gretchen
This post may contain affiliate links.  See my disclosures for more information.