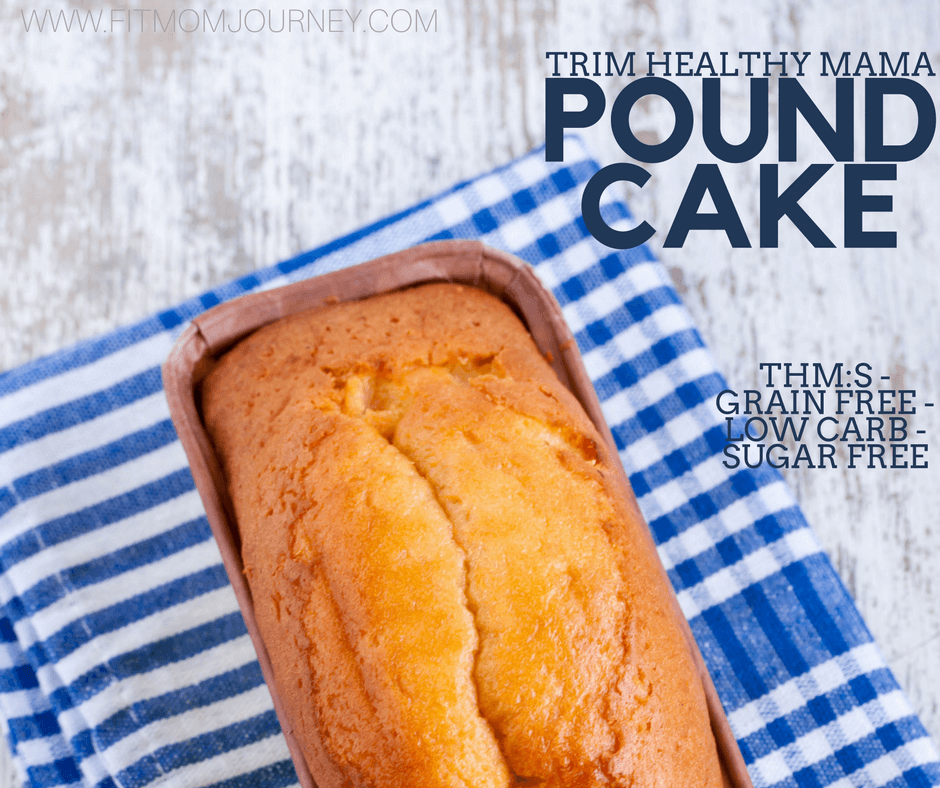 Not too long ago, I was at a friends house and we had a really unexpected treat (well, for winter anyway):
Strawberry shortcake!
It reminded me of summer and was incredibly good, but that's probably because strawberry shortcake is one of those "perfect" desserts.  Not too sweet, not too savory.  Light, but still filling.  Great balance of flavors.
It's a classic for a reason.
But this version was TOTALLY not on plan……
So I decided I needed to create a pound cake that WAS on plan.  And since you can have some berries with an S meal, this totally works!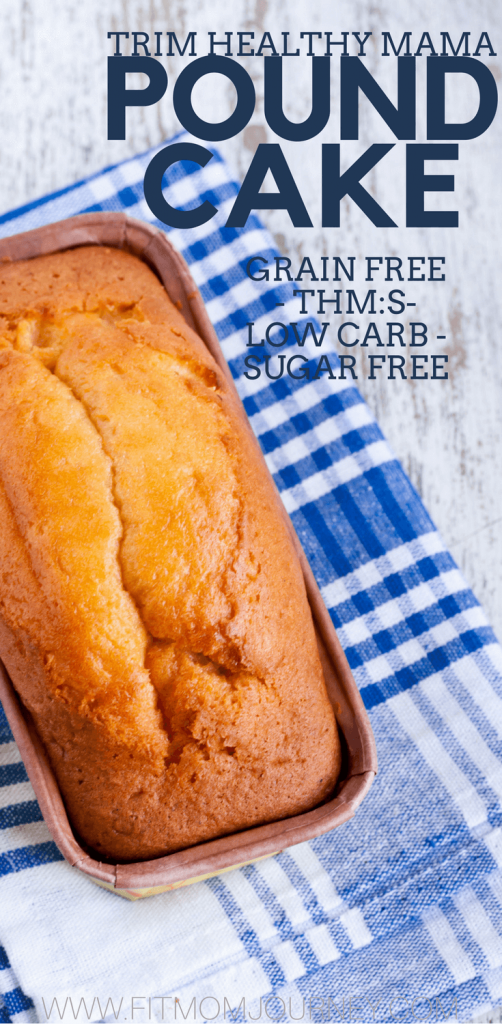 Now, I don't always recommend having strawberry shortcake during the winter (hello, trucked-in berries) but with spring right around the corner, now is a great time to bake a couple of these, slice them, and then freeze them for a quick dessert that requires no baking!
I do have some serious favorites when it comes to ingredients and products that I cook with, so to give you an idea, here are some quick links of the foods and items I use.  These are affiliate links, so if you click on them and buy something, I may make a small commission.  This helps these recipes stay free, and there is no cost to you!
Where to buy supplies: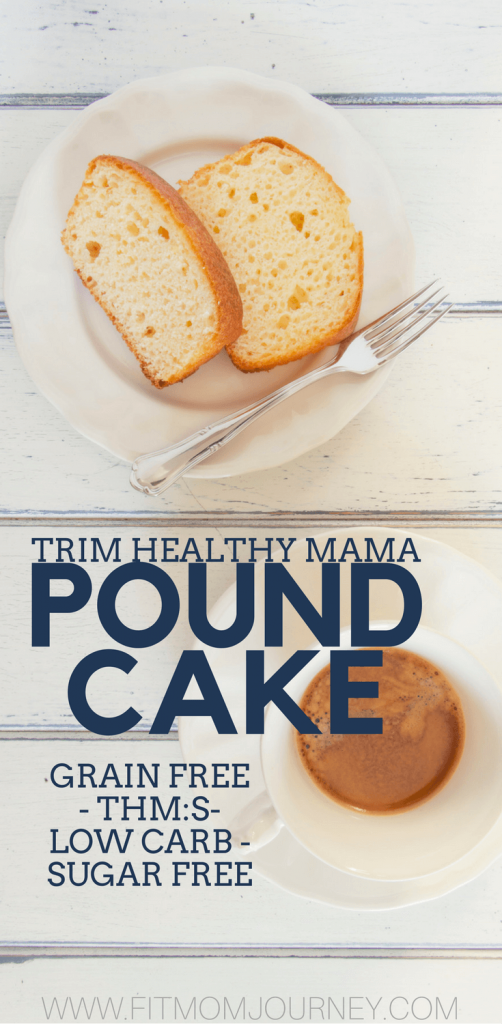 Trim Healthy Mama Pound Cake (THM:S)
Prep time:
Cook time:
Total time:
Ingredients
1½ cup Almond Flour
¾ cup Gentle Sweet
1 T Baking Powder
¼ tsp Sea Salt
5 Eggs
4 oz Cream Cheese (1/2 clock)
¼ cup Butter, softened
1 tsp Vanilla
Instructions
Preheat your oven to 350 degrees.
Using your stand mixer or a hand mixer, beat together the butter and gentle sweet until light and fluffy. Add in the cream cheese, vanilla, eggs, and beat well.
Then, add the almond flour, baking powder, and sea salt, mixing well to combine. Gentle mix in the Lily's chips.
Put the batter into loaf pan lined with aluminum foil, and sprayed with coconut oil cooking spray. Bake at 350 for 30-40 minutes until the top is browned.
Talk Soon,
Gretchen

This post may contain affiliate links.  See my disclosures for more information.