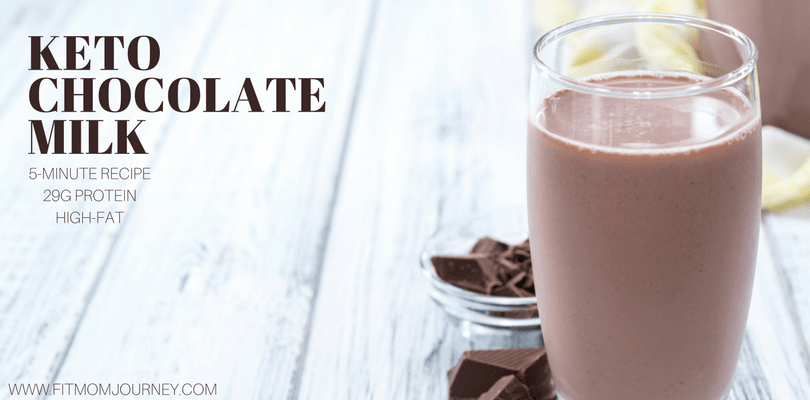 ---
Keto Chocolate Milk
When I was pregnant, I just couldn't get enough chocolate milk.
Sure, I liked it before, but something about pregnancy that made me crave it so much I would go through a couple gallons a week.  No kidding.
Now that I'm Keto, Chocolate Milk is something I really wanted to replace.
And not just replace, with a kind-of-ok replacement, but a chocolate milk that is completely delicious by even the most anti-keto, and make it contain a ton of protein.
I've come a long way on this Keto journey, discovering some really awesome products that I never thought to put together until now, and as it turns out, making Keto Chocolate Milk is really easy with just a few ingredients:
Almonds or Macadamia Nut Milk
Chocolate Ketologie
Collagen ( I buy this 5-lb box once a year)
NuNatural Chocolate Syrup
Add 1 scoop of Chocolate Ketologie, and 2 scoop of collagen to 16 oz of Almond or Macadamia nut milk.
Macadamia nut milk is my favorite because it tastes slightly sweet,  While I love Almond Milk, I recently discovered Milkadamia (macadamia nut milk) through The Keto Box and it's not a staple in my fridge.  If you like Almond Milk best, here's a super simple tutorial for making your own.
Add the 3 ingredients to your blender ( I use a personal size one) and blend for a few seconds until everything is incorporated.
Pour into a glass and enjoy!
This chocolate milk is RICH.
But, the macros are ON POINT.  Here they are:
330 Calories
23g Fat
2 Net Carbs
29g Protein
So mix up a glass and enjoy!
Affiliate Links: I try to create recipes with no special ingredients, but by nature cooking without sugar, and in this case without carbohydrates requires some special ingredients.  Here are the ones I used in this Copycat Starbucks Maple Pecan Latte:
You May Also Like:
Keto Chocolate Milk
Ingredients
16oz Macadamia Nut Milk
1 scoop Ketologie (chooclate flavor)
2 scoops (20g) Collagen
1 tsp. NuNaturals Chocolate Syrup
Instructions
Put all of the ingredients in your blender and blend until combined.
Pour into a cold glass and enjoy!
xoxo,
Gretchen
---
I would love for your to join the FMJ family!  Keep up with all the news, recipes, and discounts:
---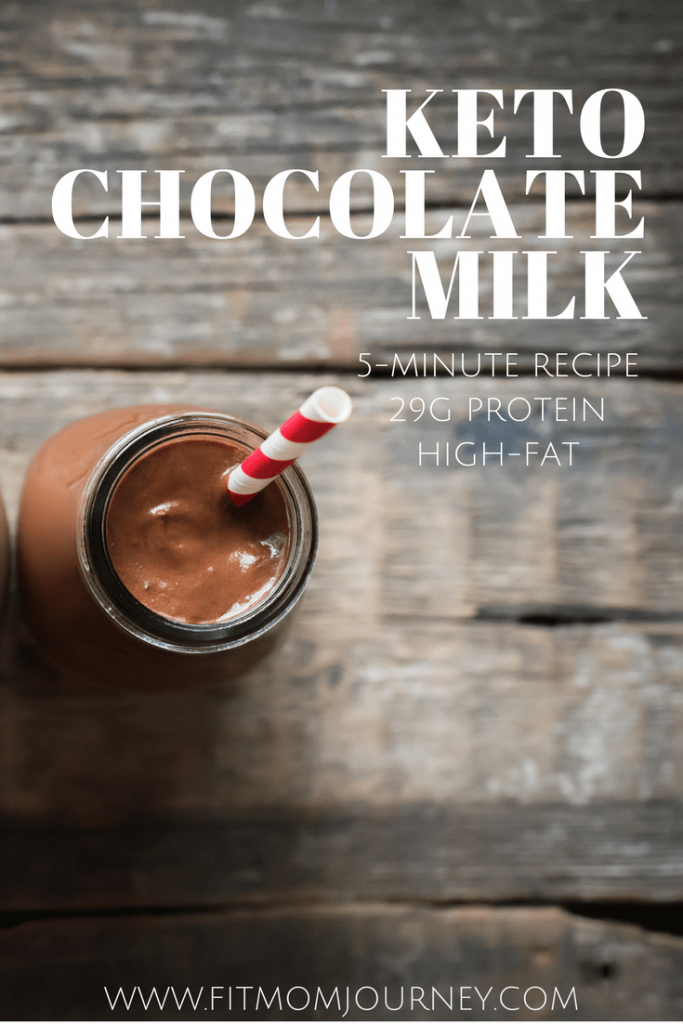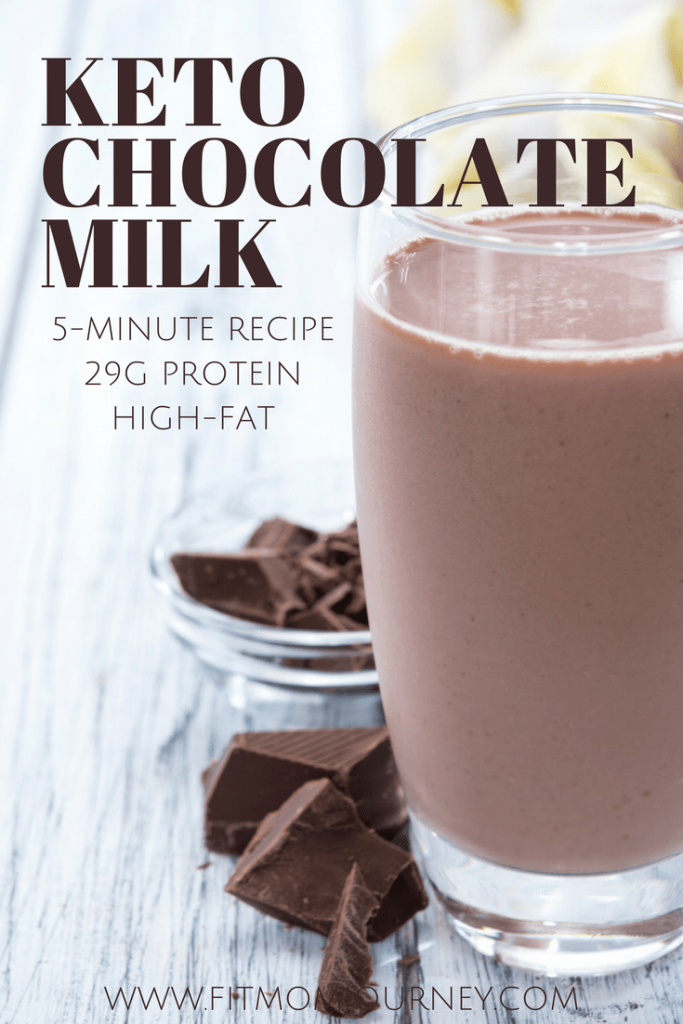 This post may contain affiliate links.  See my disclosures for more information.