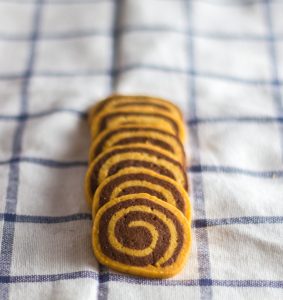 We all have memories of Christmas, be they good or bad.
Hopefully, your memories are good, as mine are!  Christmas was always a lot of fun for our family.  It brought everyone together, and the food was phenomenal.  Even though we've almost all grown, moved away, and started our own families, there are some Christmas traditions that I really kind of miss.
One of them is receiving tins of traditional, homemade cookies from my Great Grandma.
Each year, should would make several different types of homemade cookies and gift them in Christmas tins to our family.
Each and every cookie in the box was delicious, but my favorites by far were the Pinwheel cookies.  They were soft, chewy, just sweet enough but not overpowering – and we could only get them during the holidays.
They were always the first cookies gone from the tin, and I'll be honest: I really, really miss them.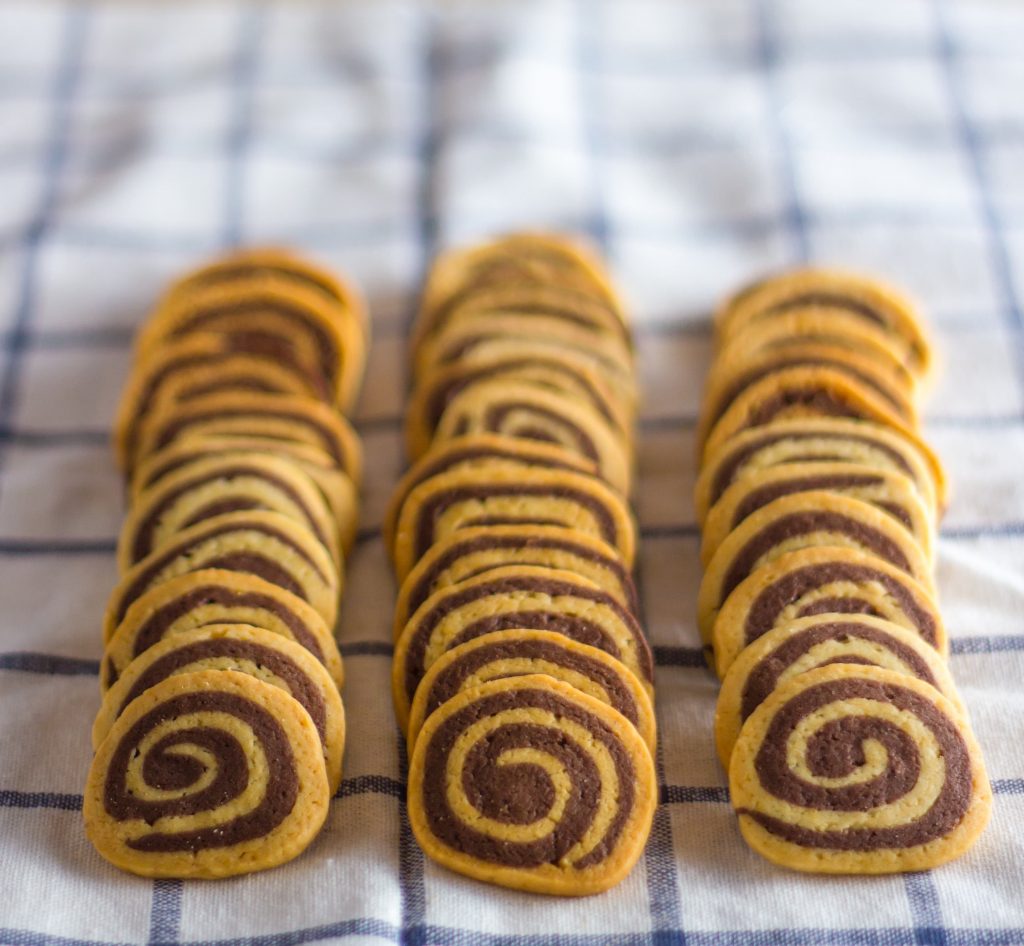 So, I spent some time tinkering in the kitchen this last weekend, attempting to recreate those cookies with funky, low-carb flours. If you've been baking as a Trim Healthy mama for long, you'll understand my pain….
I have another Pinwheel cookie recipe with jam filling coming soon, but in the meantime, a happy accident results in Chocolate Pinwheels that I'm sharing with you today!
They're visually pretty stunning, easier to make than I though they would be, and of course, when I accidentally make a second recipe while experimenting for another, it's always a good day!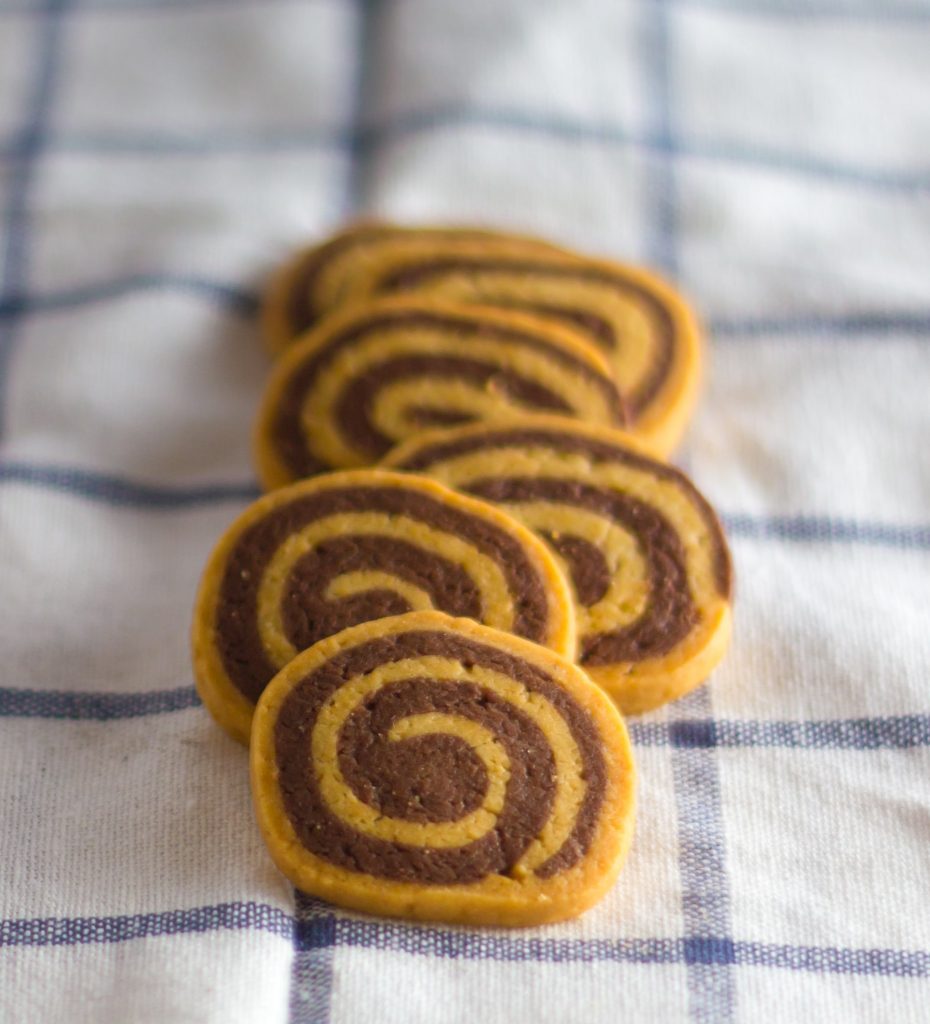 I do have some serious favorites when it comes to ingredients and products that I cook with, so to give you an idea, here are some quick links of the foods and items I use.  These are affiliate links, so if you click on them and buy something, I may make a small commission.  This helps these recipes stay free, and there is no cost to you!
Where to buy supplies:
P.S. My eBook, Fall Beverage Collection is out now!  Download it today – it's free!  Just enter your email below: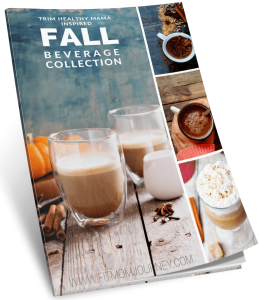 Trim Healthy Mama Chocolate Pinwheel Cookies
Prep time:
Cook time:
Total time:
Ingredients
2 cups Almond Flour
¼ cup Coconut Flour
1½ tsp Baking Powder
1 tsp Xanthan Gum
¼ tsp Sea Salt
⅔ cup Organic Salted Butter, room temperature
½ cup Gentle Sweet
1 egg
1 tsp Vanilla
1 doonk Pure Stevia Extract
2 T Cocoa Powder
Instructions
Whisk together Almond Flour, Coconut Flour, Baking Powder, Xanthan Gum, and Sea Salt. Set Aside.
In a separate bowl, mix butter and Gentle Sweet until well combined. Then add the egg, Vanilla, and pure stevia. Add to the dry ingredients and mix well until all ingredients are combined.
Split the dough in half, setting one half aside on wax paper. Into the other half of the dough, beat in the cocoa powder.
Roll out each half between two sheets of wax paper. Once they're rolled to the same size and shape, use the wax paper to lay the chocolate dough on top of the plain dough and press down gently to stick each dough sheet to the other.
Place the sheets of dough in the freezer for 5-10 minutes, just to get them to set up a little bit and release from the wax paper.
Then, take them out of the freezer. Gently loosen the edges from the wax paper, and roll into a log. Wrap in wax paper once again, and place in the freezer for 30 minutes.
Cut the cookies, then bake at 350 for 11-15 minutes. The cookies will look a little under-done, but that is normal. Don't overcook!
Talk soon,
Gretchen
This post may contain affiliate links.  See my disclosures for more information.