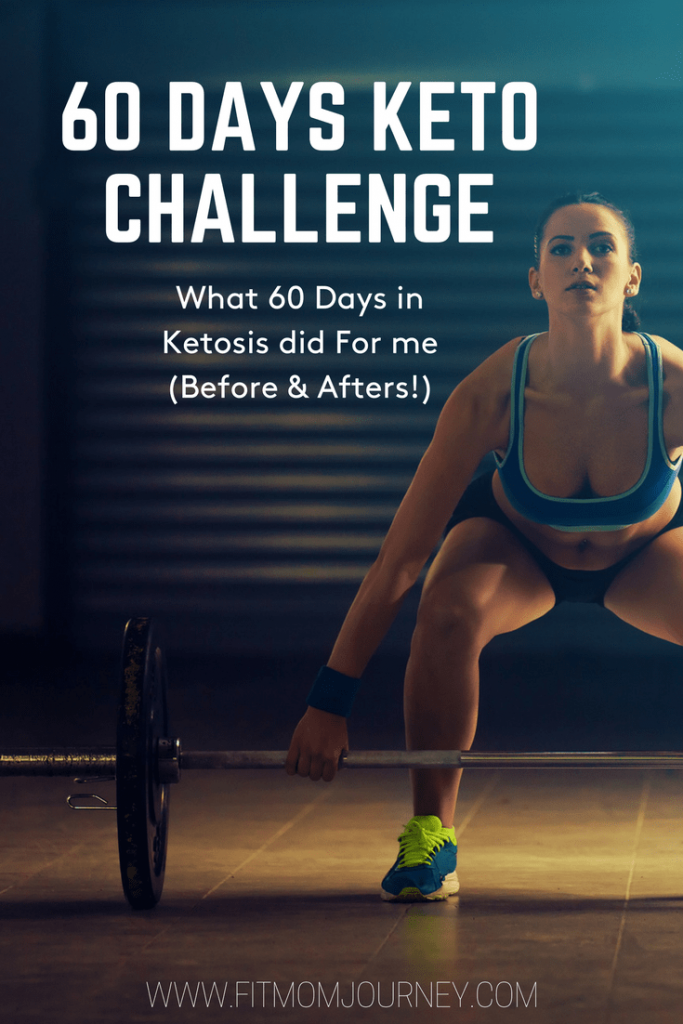 ---
My Keto Diet Results
I hope, you're following me on Instagram, because if you're not, you're missing out on a whole lot of hilarity, snark, exclusive first look at my recipes, and a healthy dose of my adorable daughter, Jessica.
Seriously, go follow me!
If you have been following me, then you'll know that a couple of weeks ago I wrapped up my #60daysketo experiment.
I documented the whole journey, from dropping weight very quickly in the first two weeks, to being sidelined on day 18 by emergency surgery to take my appendix out, my first carb-up, and finally, my results from it.
Of course, if you haven't been following along, those posts are all still there, so feel free to scroll back and take a peek. Or, just search the hashtag #60daysketo to see everything I ate and did!
I'm going to dive into tons of into about the why+how of my Ketogenic Experiment, but first I'm sure you wondering:
What were my results on a Ketogenic Diet?
I'm so glad you asked, because I'm super excited to share them with you!
The picture on the left is after 75 days on Keto (I was very busy when the 60 days ended) and the picture on the right was before I began the experiment:
So here's the thing: the pictures obviously speak for themselves, even though I hated having my picture taken before going Keto, so I don't have a ton of great ones to compare the "afters" to.
The state of my midsection.
The shape of my thighs.
My face….
My arms. 
Just so many things, and even things you can see like not sleeping well, lacking energy, not much mental focus.  I could go on, and on, and on.
But, there are some pretty compelling stats about my weight and measurements that seal the deal that Keto was so, so good for me:
I lost, in 60 days:
23 pounds
2.25 inches on each arm
3 inches on my waist
5.5 inches on my pooch
3.5 inches on my hips
1.75 inches on each thigh
1.5 inches on each calf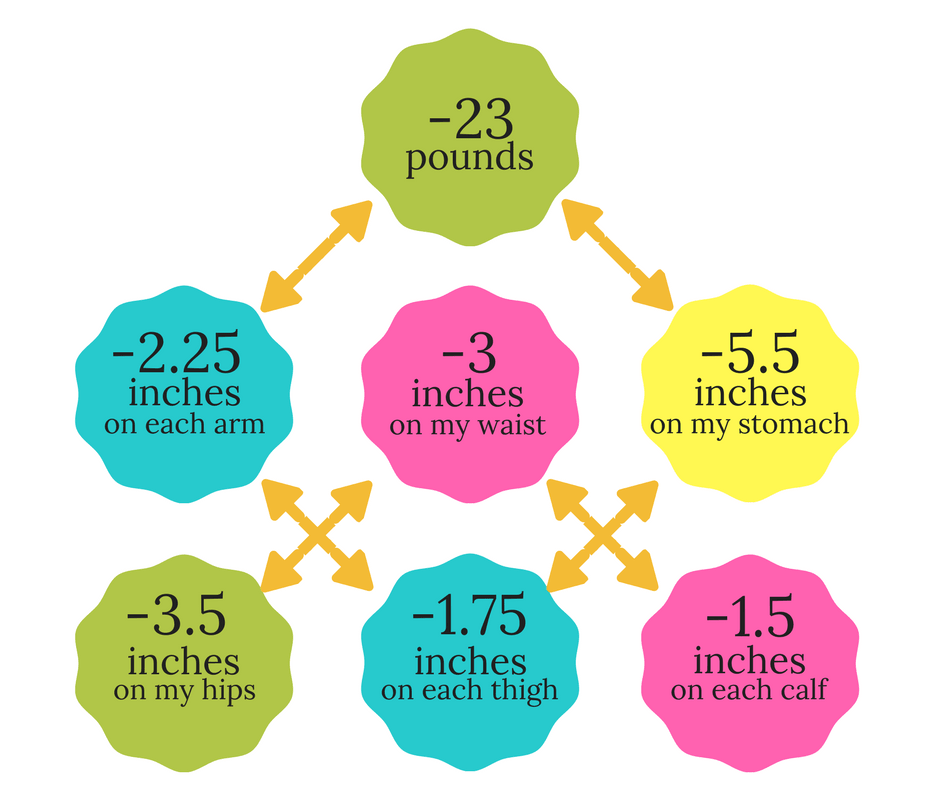 Ya'll, I lost more than 20 inches in 60 days without my energy levels dropping, losing sleep, my hair falling out, or even drinking any of those magic pills or potions that so many people are hawking on Instagram.
Yeah, we all KNOW those don't work…….
My Keto Plan:
I used the Ketogains Macro Calculator to come up with my daily macros.  Here was my starting plan:
1600 calories/day
116 g protein
25 net carbs
113 grams fat
These numbers were designed to help me lose fat by taking in to account my weight, body fat percentage, activity level, and exercise amount each day.
However, a few weeks in, my energy levels started falling, so I adjusted my calories and macros for increased activity (maybe I wasn't as sedentary as I thought) and used these macros for the remainder of the experiment:
1950 calories/day
146 g protein
25 net carbs
121 g fat
I started feeling much better, albeit a bit full at the end of the day, but my body seemed MUCH happier with these numbers.
Why Keto? (Not THM, Low Carb, Carb Cycling, Paleo, etc?)
After doing Trim Healthy Mama for almost 2 years, I started noticing some patterns in my eating, my energy levels, and even my mental focus.
And to be honest, I was burnt out making sure that each  meal fell into an E, S, or FP.  I am a numbers person, so I would put all the foods into My Fitness Pal and make sure that I wasn't eating too many carbs, too much fat, and that I was eating enough protein.
The other big factor in deciding to do Keto for 60 days was noticing how I felt doing Trim Healthy Mama (some people call it carb cycling).  When I ate lots of healthy fats, especially in the morning I felt amazing.  My mental focus was amazing and I felt bulletproof.  Often, I would eat an E lunch with carbs and very little fat, which, while perfectly in line with THM guidelines, left me feeling mentally foggy, tired, and lethargic.
Related: Learn all about Trim Healthy Mama in THM101
I was eating really clean, complex carbs, but I just couldn't deal with the energy levels dropping.
So, I decided to switch it up, and put fats and protein at the center of my lunches, trying out E meals for breakfast, lunches, or just throwing in an E snack every day.
And ya know what happened?
Every time, no matter how careful or when I timed my E meal, my energy flagged and my brain got foggy.
So a lot of this was just noticing how my body treated all sort of different carbs vs. fats.
The final straw was realizing my cravings were out of control.  I was fueling my body really well, but still being able to stress eat THM treats was not a healthy habit.
So I took on the 60 Day Keto Challenge to help with all of these problems.
Ready to take the plunge?  Join the first 30 days of the challenge here:
You'll get The Keto Quickstart Guide, with everything you need to know to start Keto + 30 Days of Meal Plans, Shopping Lists, and more!
What is a Ketogenic Diet?
I want to put a little blurb in here about what a Ketogenic diet (known as Keto) is, in case you're not familiar.  If you are, feel free to skip this little Keto 101, and skip down to see what I ate.
A Ketogenic diet is one that is high in healthy fats and proteins, and extremely low in carbohydrates.  Typically, it takes around 100g of carbohydrates per day to keep up with the average person's brain and organ function.  When you eat between 20-50 g of net carbohydrates (total carbohydrates – fiber) your body has to switch over to using fat to fuel itself instead of carbohydrates.  This process is called Ketosis, and it's a perfectly natural state of humans to exist in.
Typically, it takes between 3-7 days for Ketosis to kick in, but once it does, most people on Keto notice their energy levels rapidly increasing, cravings diminishing, and of course, they start to rapidly lose body fat.
I did, that's for sure!
Even better, Ketogenic diets have been linked with helping to prevent or drastically reduce the symptoms of diabetes, cancer, Alzheimer's, epilepsy and more.
And not once did I feel deprived on Keto.
Interested in learning more about Keto?  Check out my full post, Keto 101
What did I eat on Keto?
The best part about Keto?
Eating All.  The. Food.
Seriously, here are some of the foods I ate:
I was introduced to many new foods…
And developed some of my favorite recipes, which I've linked to above!
Over all, I felt great, lost more than 20 inches, and 23 pounds in 75 days of doing Keto.  
My husband did it with me, and he dropped 40 pounds and 25 inches in just 40 days!
My mental focus increased, I started sleeping better, I had energy to keep up with my daughter, and not ONCE did I feel deprived.
From here, my plan it to keep up with Keto, but as I get close to my body fat % goals, to start incorporating some carbs before my workout because I want to build more muscle.
My body is an experiment, but my 60 Days Keto Experiment was a huge success!
Join Keto Quickstart for free here:
I would love to hear if any of you have tried Keto.  What were your results?
xoxo,
Gretchen
---
Join the FMJ Family for exclusive healthy family resources, recipes, tips, and tricks:
---
This post may contain affiliate links.  See my disclosures for more information