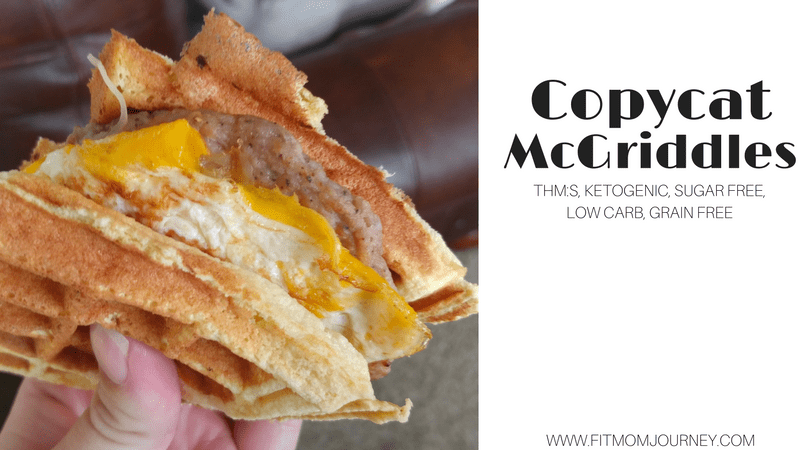 ---
Keto Copycat McGriddles
THM:S, Ketogenic, Low Carb, Grain Free
Last week I made these awesome Maple Keto Waffles, but like every recipe I create, I wasn't ready to stop there.
This is because one of my biggest cravings lately has been a McGriddle.
Healthy?
No.
Delicious?
Ummmm yeah.
The sweet and salty muffin, sweet sausage, and the salt and texture from the egg and cheese are SUCH a GREAT combination that it satisfies all of my taste buds at the same time.
But, a McGriddle isn't on-plan at all, whether you're Trim Healthy Mama, Keto, Low Carb, or on another plan.
Related: Chocolate Chip Pound Cake  (THM:S, Ketogenic, Low Carb, Sugar Free)
And, after finding the affordable and very low carb Maple Sausage patties at Aldi, I realized I had finally landed on the perfect combination to satisfy my McGriddle craving.
If you've been craving Copycat McGriddles like me, give this combo a try and see how you like it!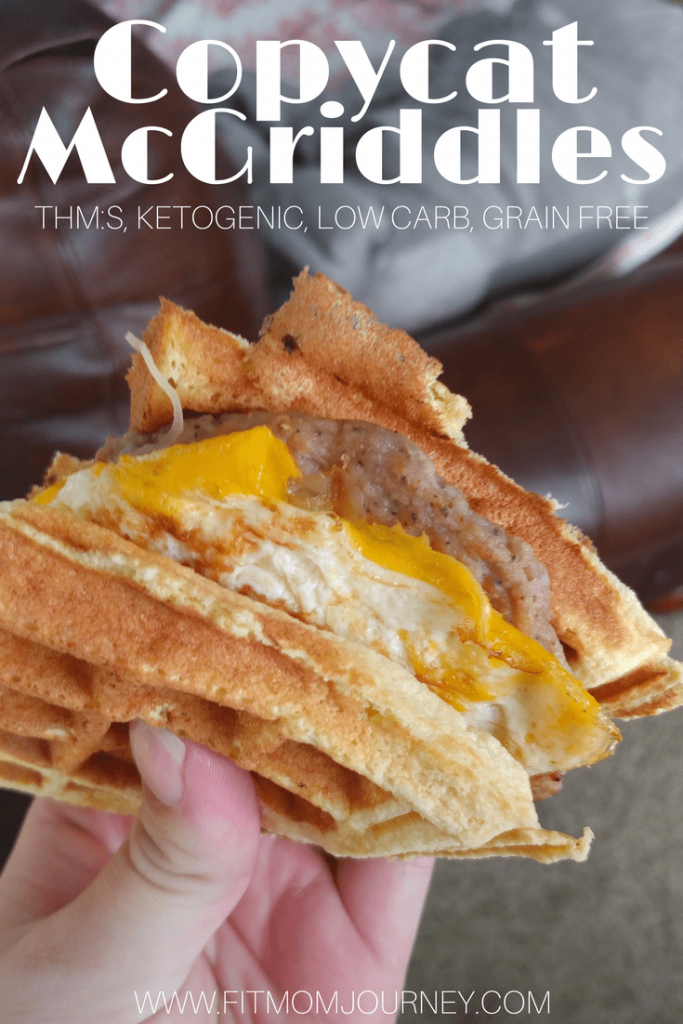 Affiliate Links: The links below are affiliate links, which means that if you purchase something by clicking and buying through my link I earn a small commission, at no extra cost to you:
You Might Also Like:
Copycat McGriddles (Ketogenic, THM:S, Low Carb)
Prep time:
Cook time:
Total time:
Ingredients
1 Maple Keto Waffle
1 Aldi Maple Sausage Patty
1 Slice Cheddar Cheese
1 Fried Egg
Instructions
Literally make a sandiwch. Cook the waffle according to the directions in the article above, then fill it with the egg, sausage and cheese.
Enjoy!
xoxo,
Gretchen
This post may contain affiliate links.  See my disclosures for more information.