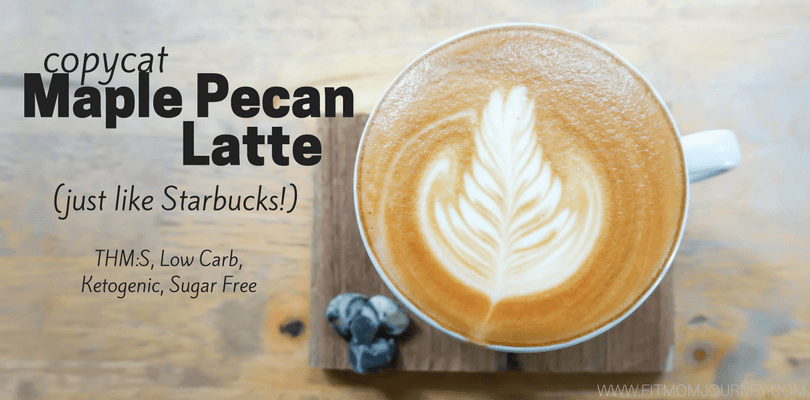 ---
Copycat Maple Pecan Latte
(THM:S, Ketogenic, Low Carb, Sugar Free)
In case you haven't heard, Starbucks (my second love!) has released an awesome new drink for Fall:
The Maple Pecan Latte
And ya'll, it sounds (and looks!) absolutely divine: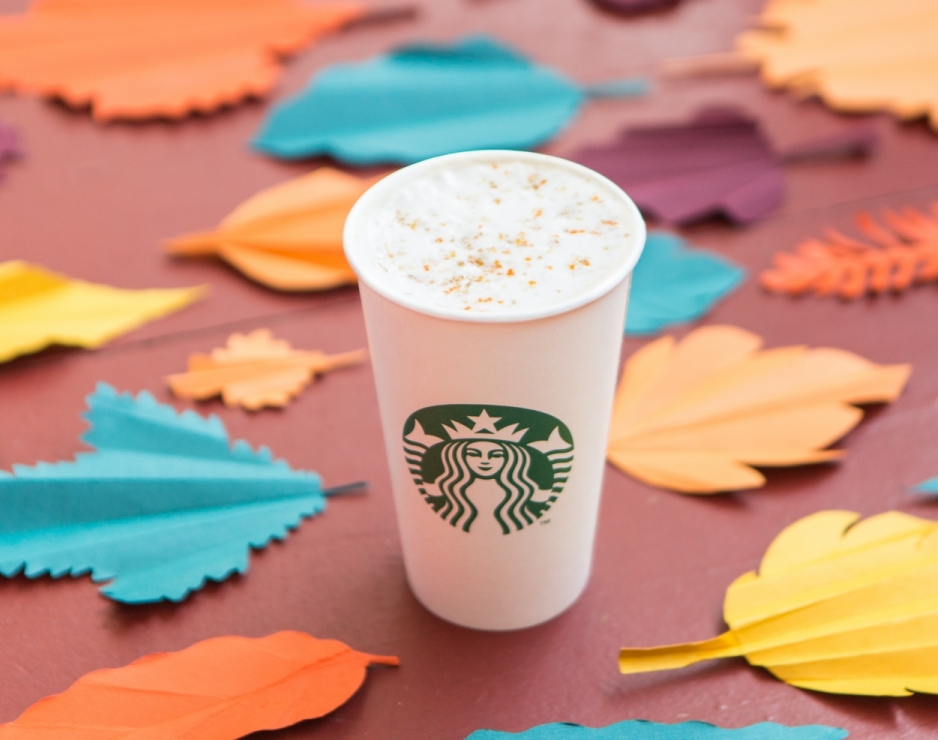 If you've ever put maple flavored syrup in your coffee or eaten pecan pie, then these flavors are very familiar to you.  For the sugar-laden Starbucks version, the drink starts with Maple Pecan Syrup, followed by a shot of espresso, and steamed milk.  Then, it is topped with sprinkles of orange and yellow "fall topping."
Whatever that means.
Basically, it sounds like a warm slice of heaven in a cup.
Personally, I will not be indulging in this treat (except for maybe my birthday) and if you do, I promise I will not judge.
But if you, like me, are looking for a Homemade Maple Pecan Latte that won't break the bank, and also contains no sugar, then I've got a treat for you, because I've created quite the copycat version.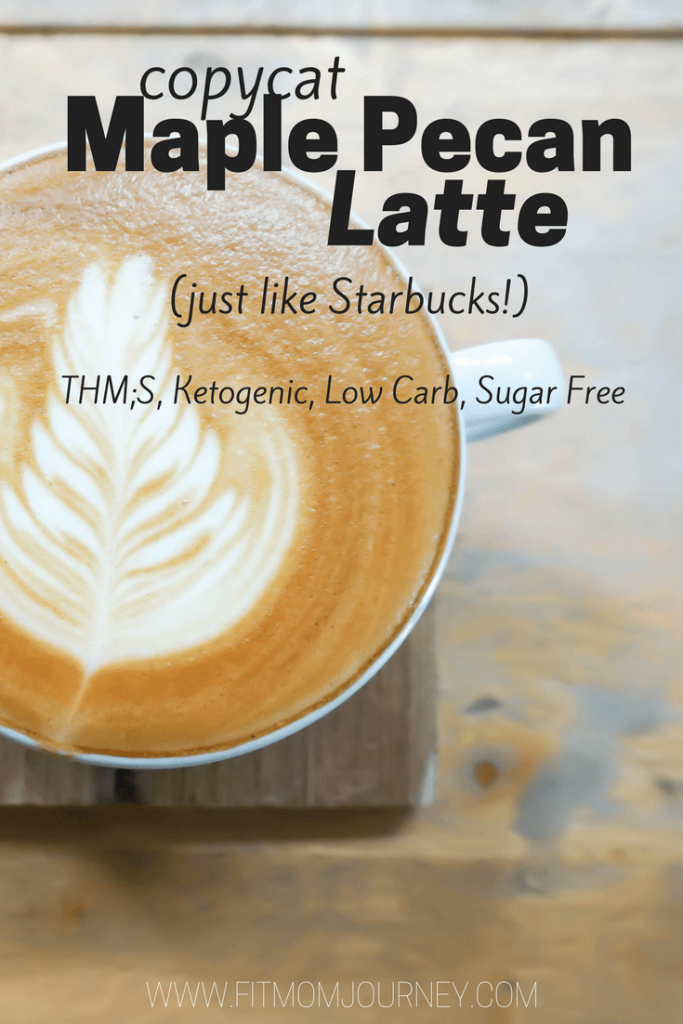 If you have an espresso machine at your home, then this recipe is simple.  If not, I recommend brewing a bit of strong coffee to get the same effect as a shot of espresso.
You'll make a shot of espresso, then add it to a mug with 1/8 tsp of Maple Extract, 1/8 tsp of Pecan Extract, and 6-8 drops of Liquid Stevia.  Then, add steamed milk to the top, and finish with a sprinkle of cinnamon!
Affiliate Links: I try to create recipes with no special ingredients, but by nature cooking without sugar, and in this case without carbohydrates requires some special ingredients.  Here are the ones I used in this Copycat Starbucks Maple Pecan Latte:
You May Also Like:
Here's the full recipe:

Copycat Maple Pecan Latte (THM:S, Ketogenic, Low Carb, Sugar Free)
Prep time:
Cook time:
Total time:
Ingredients
1 shot Espresso
⅛ tsp. Maple Extract
⅛ tsp. Pecan Extract
6-8 drops Liquid Stevia
Steamed Milk
Cinnamon, if desired
Instructions
Place the Maple Extract, Pecan Extract, and Liquid Stevia in the bottom of your coffee up.
Brew a shot of espresso, and pour it on top of the extracts and stevia.
Fill the coffee cup with steamed milk, then top with a sprinkle of cinnamon, if desired.
xoxo,
Gretchen
---
Did you like this recipe?  I would love for you to join the FMJ family:
---
This post may contain affiliate links.  See my disclosures for more information.