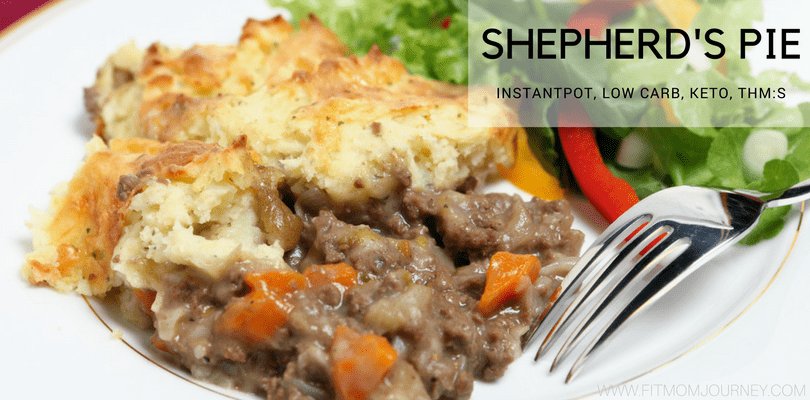 ---
Low Carb Shepherds Pie Recipe
Shepherd's Pie is one of those recipes that I really didn't like growing up.
Thankfully, my tastes as an adult have changed drastically, partially thanks to my husband who associates foods like Chicken Soup, Chili, and of course Shepherd's pie with comfort.
And really, I think most people look to Shepherd's Pie for comfort food, provided they have it on hand, because if we're being honest, traditional Shepherd's Pie is pretty labor intensive to make.
But I've got great news for you!
My Keto Shepherd's Pie is quick and easy to make, thanks in part to being made in the InstantPot, and not using potatoes.  Instead, we use cauliflower, which cooks faster, and makes the most delicious faux-potatoes.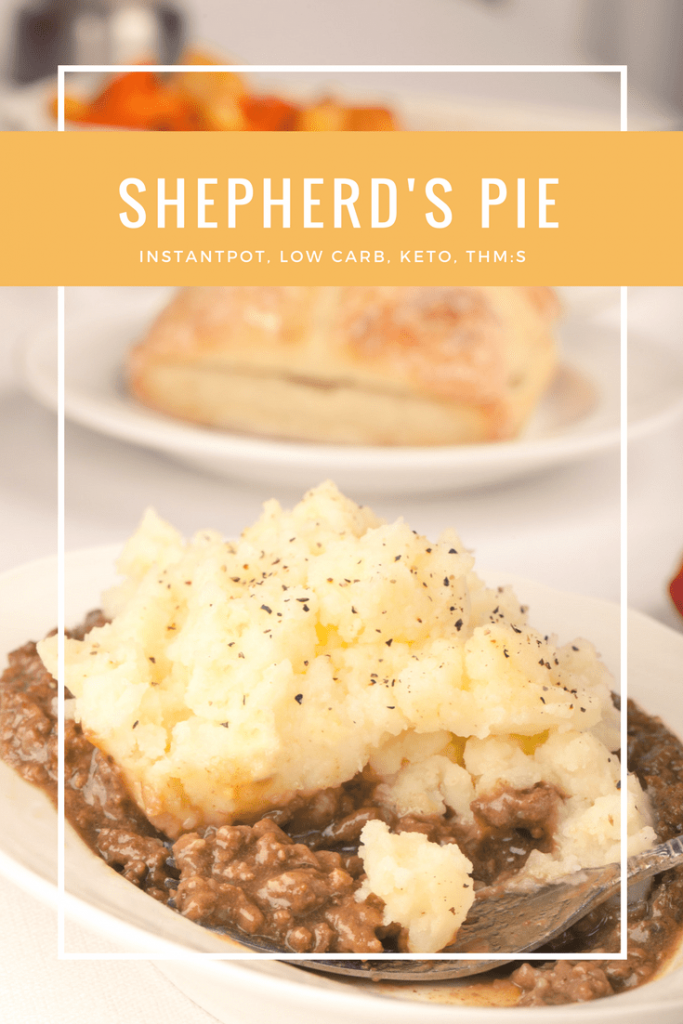 Affiliate Links: the following links will take you to some of the tools I used to create this recipe.  When you purchase through my link, I get a small commission, at no cost to you, which helps to support the cost of running this site.  This means more FREE recipes and resources for you.
You May Also Like
Keto InstantPot Shepherd's Pie
Prep time:
Cook time:
Total time:
Ingredients
1 head Cauliflower
4 T Butter
4 oz Cream Cheese
1 Egg
1 cup Mozzarella
Salt and Pepper
1 T Garlic Powder
2 lbs Ground Beef
2 cups Chopped Carrots
2 cups Frozen Peas
8 oz sliced Mushrooms
1 cup Beef Broth
Salt and Pepper, to taste
Instructions
Put a cup of water in the bottom of your InstantPot, then place the Head of Cauliflower (stem and leaves removed) inside and cook on High Manual for 5 minutes.
Do a quick release, then put the cauliflower in your blender along with the butter, cream cheese, egg, mozzarella, and salt and pepper to taste. Blend until smooth.
Next, remove the steamer rack from your InstantPot and drain the water. Put the ground beef, garlic powder, carrots, peas, mushrooms, beef broth, and salt and pepper in the InstantPot, and mix well.
Top with the cauliflower mixture, then replace the lid and cook on high manual for 10 minutes.
If you're interested, here is the macro breakdown:
303 calories
21.2g fat
4.1g carbohydrates
21.5g protein
This makes big, hearty servings, and keeps really well in the refrigerator or freezer to eat later!
xoxo,
Gretchen
---
Get access to exclusive InstantPot Keto recipes by joining the FMJ newsletter:
---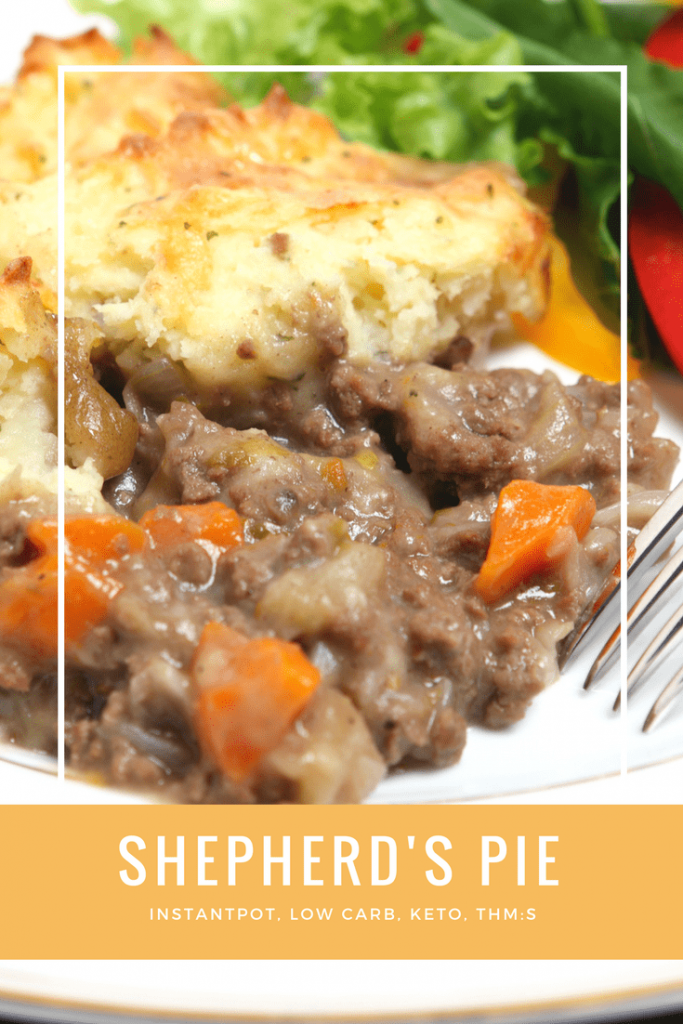 This post may contain affiliate links.  See my disclosures for more information.