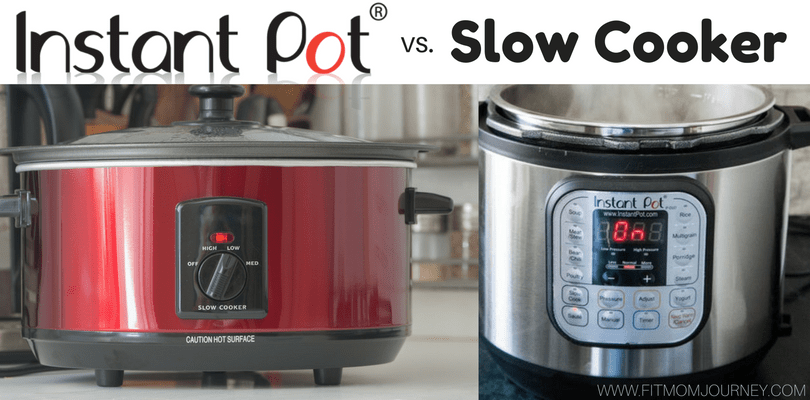 ---
7 Reasons Why You Need an InstantPot + InstantPot Recipes
Remember the old-fashioned pressure cookers found in your Mom's and Grandma's kitchen?
The ones with the rattling, hissing, and massive amounts of steam?
Growing up, we got most of our vegetables from a gigantic garden, which meant that during the summer and fall, the pressure cooker was in use most days, and when it was I stayed far, far away from the kitchen.
I swore up and down I would never have one when I grew up and have my own house.
Well, fast forward to today, and the thing I swore I wouldn't use now is not only in my kitchen, it's my favorite appliance.
That's right, I got an InstantPot and I'm absolutely in love with it!
Here's why: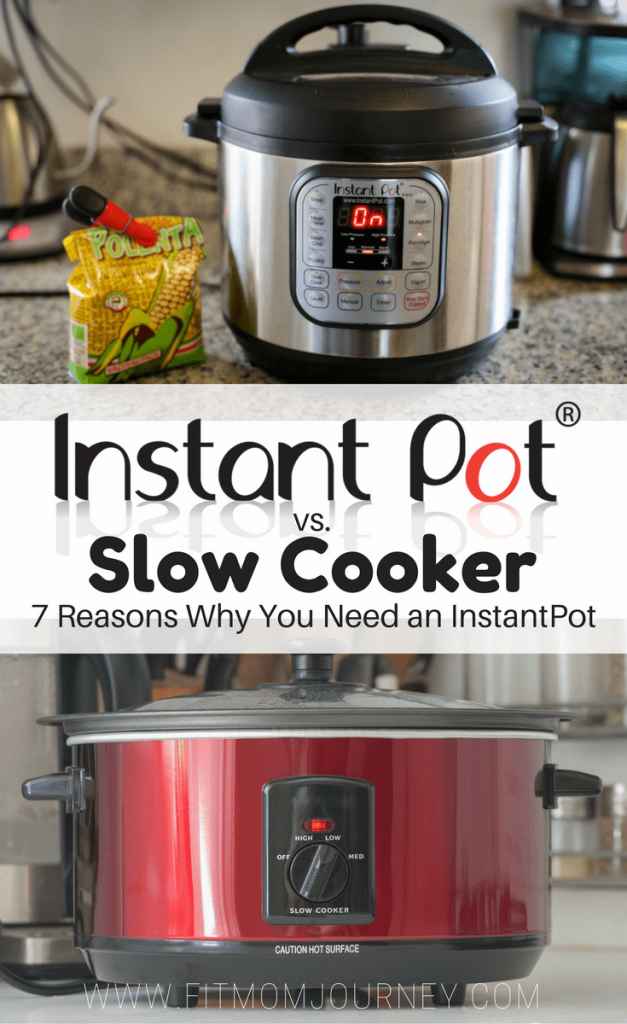 It's a (user-friendly) pressure cooker
In short, the InstantPot will save you hours in the kitchen.  Remember, I used to be afraid of the old pressure cookers.
The new ones, however, have done away with all the scary noises, and have replaced them with safety features, a more appealing design, and way more functions than the old ones had.  The InstantPot is 7-in-1 and can be a pressure cooker, slow cooker, rice cooker, steamer, yogurt maker, saute pot and warming pot.
Pressure cooking produces flavorful, tender meat in way less time than it would take in a slow cooker, which is just one of the reasons that the InstantPot is so popular.  Now, pressure cooking is just as set-it-and-forget-it as slow cooking has become, and the added safety features of a locking lid and a visual display that shows you when it's safe to open the lid made me comfortable enough to embrace the crazy InstantPot.
It's a slow cooker
I know you're already a slow cooker fan.  The InstantPot takes the whole slow-cooking thing to the next level with an internal microprocessor that intuitively adjusts he heat levels for more even cooking.  It also has a timer setting that allows you to keep food warm before and during serving – just like a really nice slow cooker.
It's a rice & grain cooker
Rice, oats, chia, hemp hearts, and quinoa always have a place on our meal rotation – which meant that I needed yet another appliance to cook them: a rice cooker.  Well, the InstantPot can cook grains, too, and much quicker than your old rice cooker.  I can tell you from experience it works great!
You can make yogurt in it
Yogurt making is tricky, but the InstantPot makes it easier with a yogurt setting, and intuitive, automatically-adjusting heat.
You can make desserts in it
Brownies, cakes, puddings, and more can all be made in the InstantPot – and much faster than heating up the oven to bake!
You can bake in it
I've made bread that far and away beats bread made in the oven in the InstantPot.  The heat sensors make rising the dough much easier than on the counter.
You can saute/grill/brown meat in it
Don't feel like turning on the stove, getting out another pan, and heating up the house?  The InstantPot has so many functions you can do almost everything you would on the stove, in the InstantPot.  Use it to brown meat, sautee vegetables, grill, steam and more.
In short, I love my InstantPot.
I have a growing collection of InstantPot recipes that can be found here.  
These are some of my favorites:
InstantPot vs. Slow Cooker: Which is better?
Before I get into which one is "better" let me just say this: It really depends on your needs.  Everyone cooks differently, has unique time constraints, and prefers some proteins and veggies over others.  In addition, there is a learning curve to an InstantPot, whereas you may be used to your slow cooker already.
InstantPot is better if you:
Rarely remember to defrost meat.
Like slow cooker recipes that involve many steps (i.e. browning the meat or steaming vegetables before combining everything together to be cooked)
Cook a lot
Don't like planning ahead
Slow Cooker is better if you:
Remember to defrost your meat every day.
Prefer very easy (1-step) recipes
Cook daily, but not more than once per day.
Have a scheduled, detailed meal plan.
Personally, I always forget to thaw out meat.  But thanks to my InstantPot I don't have to.  If I am making a dish with chicken breasts, I simply throw them (frozen solid) into my instant pot, with 1 cup of water at the bottom, and set it for 15 minutes.  The chicken breasts come out cooked completely, but not dried, ready to be thrown into just about any casserole, soups, or other stir-fry or shredded type dishes.
If you haven't checked out the InstantPot, I highly suggest that you give it a shot.
It took me almost a year to get "off the fence" and jump on the InstantPot Bandwagon, and I'm so glad it did!  This one appliance has taken my meals plans from "blah" to "YUM" and took us through a cycle of Whole30 extremely easily.
xoxo,
Gretchen
---
Want InstantPot recipes?  Sign up for exclusive recipes, tips, tricks and discounts (it's free!)
---
This post may contain affiliate links.  See my disclosures for more information.