November is the season for comforting recipes. We've got Keto Thanksgiving, Christmas prep, colder weather blowing in, and lots of fun, in-season flavors.
These Keto November Recipes use up the last of the pumpkin, and squash and turn to some new vegetables like brussels sprouts, cranberries, pears and apples, parsnips, turnips, squash, mushrooms, and nuts like walnuts and pecans. It's time to get excited for November!
With November comes all the recipes you'll need for a keto or low carb Thanksgiving, + all the delicious and flavorful recipes you'll want to eat for weeknight dinners. I've included 27 Comforting Keto Recipes that feature produce in-season in November as well as traditional favorites for the upcoming holidays.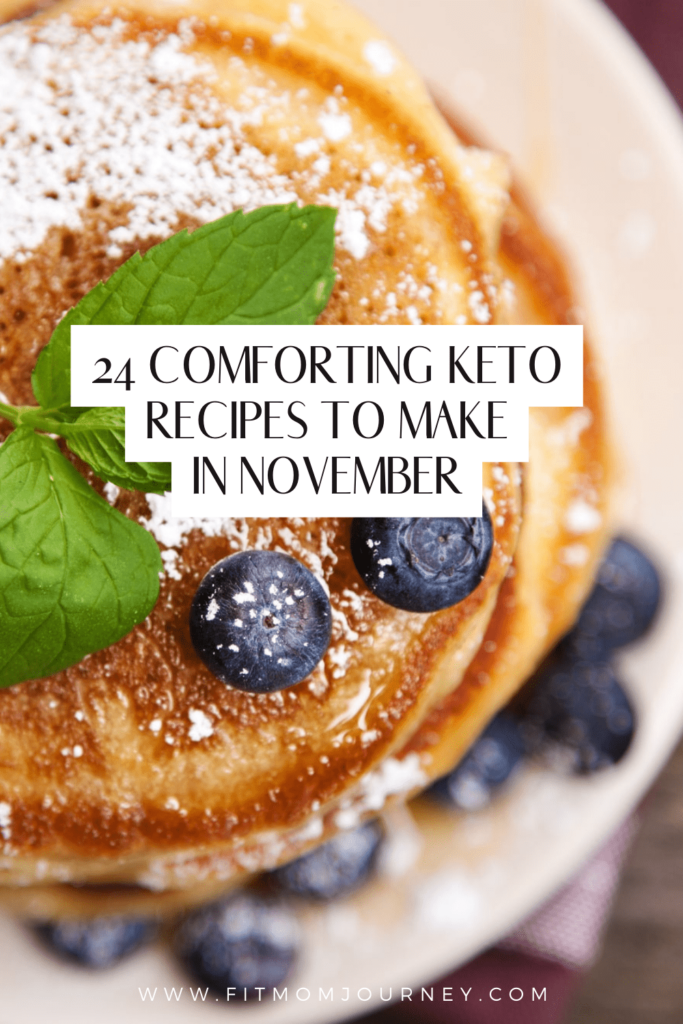 Sign up for the FREE Keto Holiday Cookbook.
I've created a free E-Book with every recipe you'll need for Thanksgiving and Christmas.
The E-Book also has :
Shopping lists
Prep checklists
Macro information
Substitutions for dairy/nut/gluten free
And multiple holiday menu plans to choose from.
Sign up for this free E-Cookbook HERE.
What's In Season in November
Mushrooms
Cranberries
Pears
Apples
Brussels Sprouts
Parsnips
Turnips
Beets
Mushrooms
Squash (Butternut, Acorn, Spaghetti)
Kale
Pecans
Walnuts
Get excited for these seasonal recipes!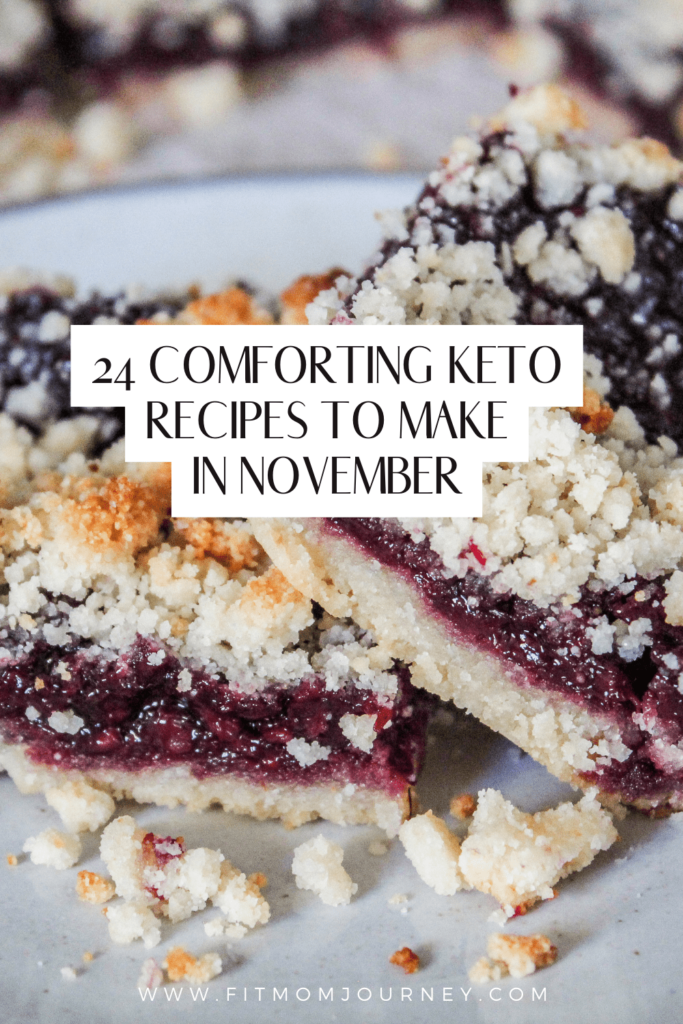 Comforting Breakfasts
I'm feeling all the spices in our breakfasts for November!
Spicy sausage bagel bites, cinnamon sugar donuts, and protein packed waffles are going to be delicious in November!
Lunches & Dinners
Lunches and dinners during November need to be quick and easy. One skillet or one-pot dinners filled within-season produce, comfortable flavors, and minimal prep time.
Since the weather is being fickle going between cool and warm, it's good to plan for a variety of fresh foods and warm and cozy dinners.
Desserts
As we move into the holidays, mainly Halloween and Thanksgiving, it's time to start thinking about Pumpkin, Pecans, Mint, and Berries!
I've even included Keto Cutout Sugar Cookies for halloween, thanksgiving, and Christmas cookies, as well as a brand-new recipe: Keto Blackberry Crumble Bars. You should be able to find blackberries on sale soon!
I hope you love these November Keto Recipes! If you made any of them, please leave a rating and review to help me out!
xoxo,
Gretchen