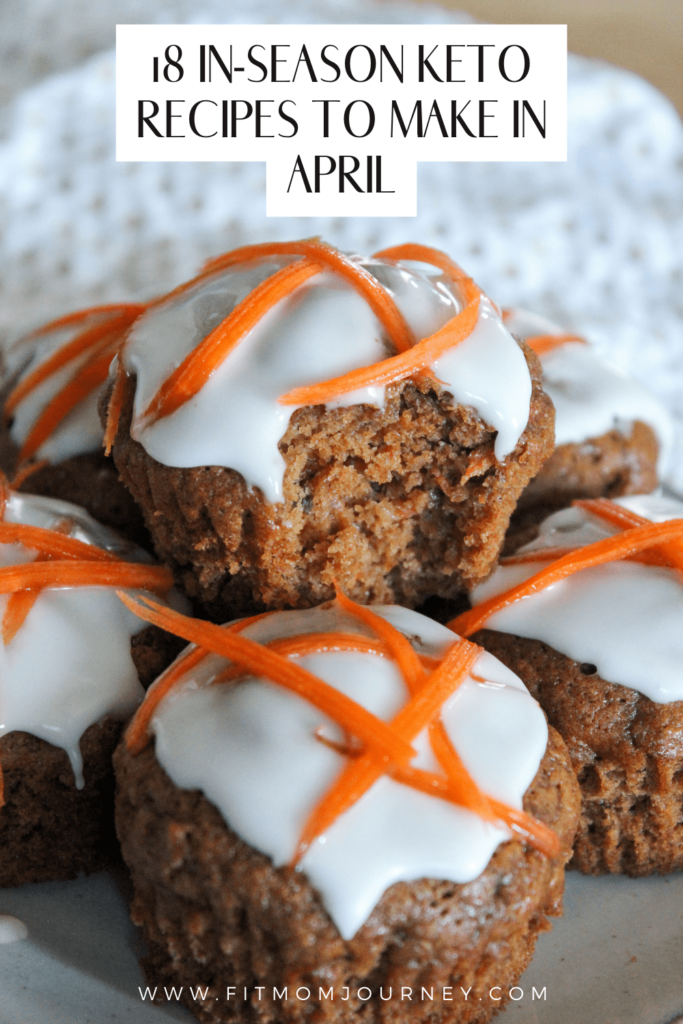 Healthy, fresh, keto recipes to make in April! We're ready for spring and cooking with things like carrots, brussels sprouts, lemons, oranges, mushrooms, cabbage, and asparagus. You'll find a full month of delicious meals and decadent desserts.
Fresh Keto Recipes to Make in April
I cannot tell you how happy I am that it's still light outside to nearly 7pm these days. The days are getting warmer, so I'm able to work out in the garage gym with the doors open, I'm getting the garden ready to go, and outdoor walks are coming back!
We're also back in homeschool co-op and in the final days of our homeschooling year, so these recipes are all doable on a busy schedule!
What's in season in April?
Brussels Sprouts
Cabbage
Carrots
Asparagus
Broccoli
Cauliflower
Mushrooms
Spinach
Lemons
Oranges
Looking for more fresh meals?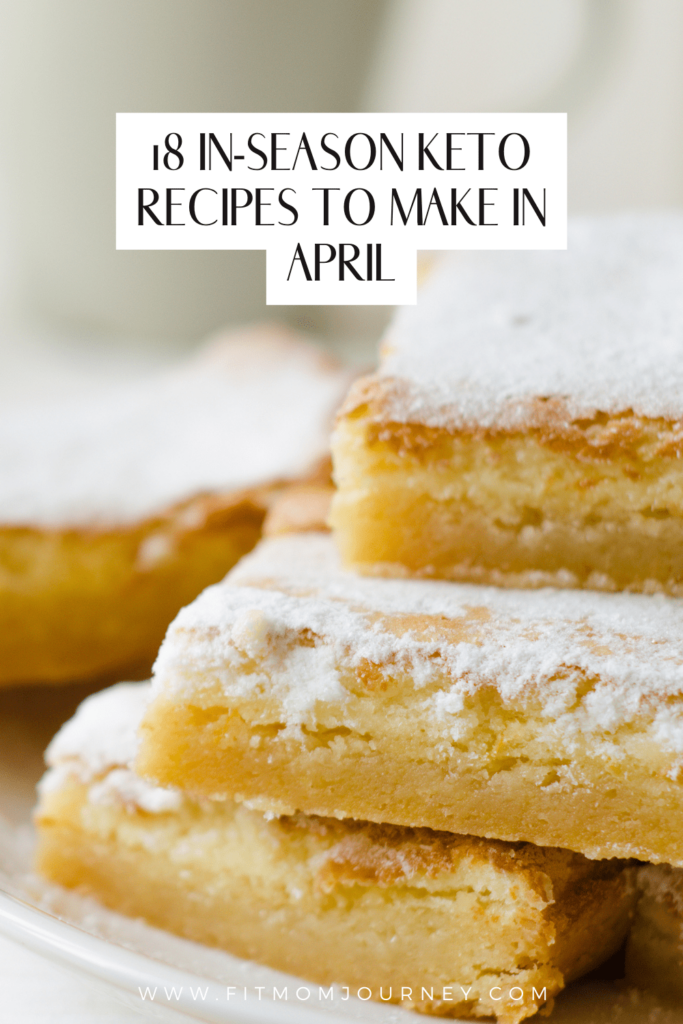 Fresh Keto Breakfasts
April is a great time to experiment with fresh, in-season produce for your keto breakfasts. Try incorporating sliced mushrooms or asparagus into your omelets, or adding diced brussels sprouts or cabbage to your morning scramble. For a more refreshing option, whip up a green smoothie with spinach, cucumber, and mint. Don't forget about berries, which are plentiful this time of year and make a great addition to chia pudding or yogurt bowls. Get creative with your keto breakfasts and take advantage of the delicious produce April has to offer!
Keto Orange Cream Protein Smoothie
Fresh Keto Lunches & Dinners
In April, there are plenty of delicious in season produce options to include in your keto lunches and dinners. For lunches, try making a spinach salad with hard boiled eggs, avocado, and sliced radishes, or a grilled chicken and vegetable skewer with zucchini, bell peppers, and cherry tomatoes. For dinners, consider a roasted asparagus and salmon dish, or a stir fry with bok choy, mushrooms, and thinly sliced beef. These meals are not only keto-friendly, but also packed with nutrients and flavor.
Sundried Tomato Chicken Burgers
Fresh Keto Desserts
If you're looking for keto desserts to make for the holidays or for the warmer weather in April, there are plenty of options that are both delicious and low-carb. Some great ideas include keto chocolate mousse, keto cheesecake, and keto coconut macaroons. These desserts are easy to make and are sure to satisfy your sweet tooth without compromising your dietary goals. So whether you're celebrating a special occasion or just want to treat yourself, these keto desserts are a perfect choice!
xoxo,
Gretchen
---
{form}
---